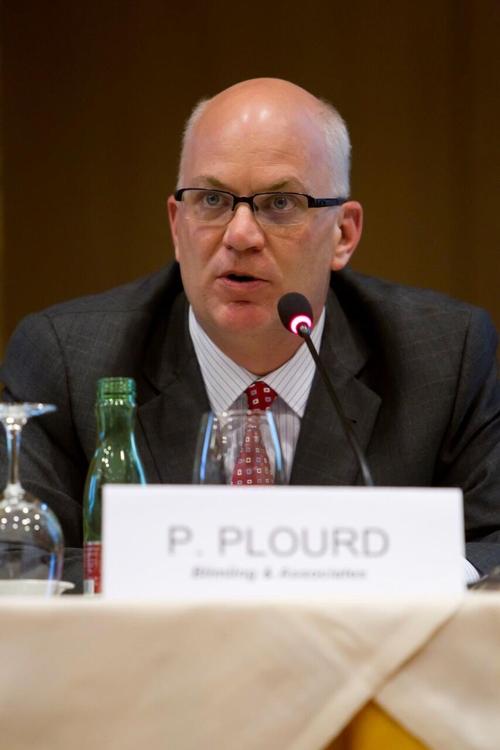 It's hard to believe it's only been a year since a new sickness was discovered.
It was November 2019 when doctors became aware of the new coronavirus (COVID-19) that would soon change lives and consumerism around the world.
Staying at home or in our cars quickly became a way to stay safe. To do that, we adopted a myriad of new technologies…or perhaps we very quickly adopted technologies that were just on the cusp of widespread use.
Within the world of dairy product demand, 2020 has included hoarding reminiscent of major blizzards leaning more recently toward grocery stores offering promotions to sell extra dairy.
Speaking of technology, COVID-19, and how it has affected consumerism, including the food industry, and more specifically dairy, "We've just done three or five years' worth of growth within five or ten months," said Phil Plourd, president of Blimling and Associates, Inc., Madison, Wis.
Blimling and Associates offers dairy consulting and intelligence, other services to the dairy industry, and risk management.
Many of the consumer trends that came swooping in with COVID-19 were apparent in 2019 or earlier, he said, presenting at the Upper Midwest Dairy Industry Association annual conference held virtually in 2020.
These trends lean toward "laziness" for consumers and that includes having someone else fix their food.
For instance, in March 2019, McDonald's joined La-Z-Boy and Uber Eats to give away a McDelivery Couch. This couch has coolers for keeping McFlurries at 33 degrees, USB chargers, cup holders, and adjustable seats. The winner was selected from individuals who tweeted about their favorite McDelivery with an Uber Eats item. Little known in early 2019, Uber Eats now has more than 500 cities where they are delivering dining room food to consumers' doorsteps.
And who knew that in 2020, some fast food restaurants would lock their doors and only serve customers with a PA system and drive though.
Domino's Pizza has joined in the new technology by offering online ordering and Domino's Tracker so customers can follow their pizza via phone from Domino's to their location.
Ghost kitchens have popped up in malls or restaurant kitchens. One new chain, called "It's Just Wings" (operated by Chili's Restaurant), is available via DoorDash Food Delivery and Takeout. The menu features only four items – bone-in chicken wings, boneless chicken wings, curly fries and an Oreo cookie battered and fried and drizzled in chocolate.
"We've picked up our activity in restaurants, but we're doing it in a very different way – we're doing it through delivery and takeout," said Plourd, summarizing the 2020 food purchasing trend.
"And the point here from a dairy perspective is – portability becomes very important," he said. "We've always talked about perishability with dairy, right? But I think portability is a huge question."
For the dairy industry, a ghost kitchen like "It's Just Wings" has a very limited need for dairy products. Chefs came up with items that could stay shelf-stable while delivered by car for 15-30 minutes. "It's Just Wings" does offer several dressings that include dairy products.
"As of a couple of months ago, they were already doing $3 million a week in sales across the nation with this concept of running out of Chili's kitchens," he said.
Blimling and Associates estimated that restaurants accounted for nearly 50 percent of cheese and 45 percent of butter use pre-COVID-19. Fortunately, cheese is very portable and remains stable during pizza deliveries.
"Beyond pizza, I think there's some really interesting questions to tackle," Plourd said. Cheese will hold up on burgers, too, but the use of butter might be an issue.
In the early months of the pandemic, customers were purchasing a lot of butter as they hunkered down and turned to baking to self-sooth. The demand for butter has diminished some, but it could return with Christmas baking.
Customers have also been asked if they plan to return to restaurant eating once the pandemic is under control. Many have said they want to continue to cook at home, but Plourd isn't so sure that trend will occur long-term.
"There's precious little evidence that we're interested in cooking our own food," he said.
Speaking of fluid milk demand, he added that schools are ordering less milk and other dairy products. It's estimated that 8 percent of annual U.S. fluid milk sales go to schools. With 3.4 billion pounds of milk consumed in schools annually, a 50 percent drop in school orders is equal to about 43 million pounds of fluid milk per week that is not being ordered.
Families are picking up some of that fluid milk demand as their children are home, but the data doesn't show a grocery store uptick in fluid milk purchases equal to the orders lost from schools.
"We don't see nearly as much action on the demand side as we would have hoped to see on fluid milk," he said. "This is a problem area, and it's one that could continue."
There have been several favorable opportunities for dairy in 2020, too. The Trump Administration gave generous portions of dairy products within the food boxes. Grocery stores have promoted sales of butter and cheese to draw in customers.
With low U.S. cheese prices, export demand is strong.
The crystal ball for demand throughout 2021 remains cloudy, because it's impossible to determine how, if, and when the COVID-19 pandemic is resolved. Plourd encourages dairy producers to use the risk management tools available to them.
2020 was expected to offer good prices for milk, but COVID-19 changed all of that.
"This was supposed to be the year where the market took care of farmers. We were going to see $20 billion in direct payments or federal support compared to $29 billion in 2019," he said.
As it turns out, one of Plourd's resources says dairy farmers will receive $33 billion in government payments for 2020. Another resource suggests closer to $50 billion in payments.
With a new Administration in Washington, it's possible that we'll see more focus on the consumer/food side than on the farm side, he suggests.
What does this mean for dairy producers?
"Over the near-term, too much milk is more likely than too little," he said. "We have a lot of supply side momentum, but that could be a problem. But I think by the second half of next year, we'll fix that and finally be proactive and not reactive.
"There are lots of tools to manage price risk," he continued. "Some are easy to use. Use them. There's no time to go to sleep, and I think the government is less likely to come to the rescue in 2021 than they were in 2020."
To hear Phil Plourd's podcast, visit idfa.org and look for The Dairy Download – sharp market and policy insights from Blimling and Associates and the International Dairy Foods Association.