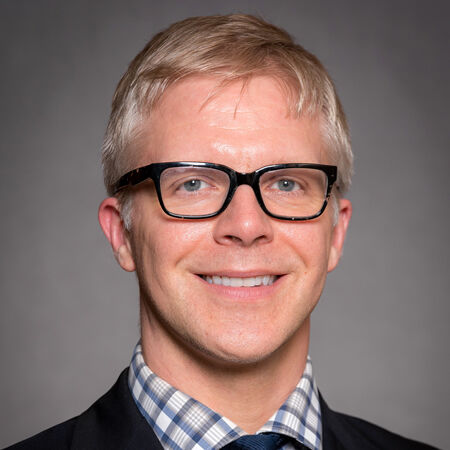 A special series from the National Milk Producers Federation (NMPF) is dedicated to clearing up misinformation about dairy.
"Dairy Defined," written by Alan Bjerga, senior vice president, communications for NMPF, is devoted to "myth busting" misperceptions.
"One thing you learn when you're in Washington, D.C., and you're dealing in the policy arena, it reminds you that most people aren't rural," Bjerga said in a recent phone interview.
That doesn't mean they're anti-rural or anti-farm, he said.
"It just means they're very prone to misinformation," he said. "They don't have direct experience."
With policy makers and consumers relying on various sources for information, some information about dairy practices or nutritional value can be incorrect. What Bjerga provides with "Dairy Defined" is a narrative that tells the story of dairy – what dairy's benefits are and how it fits into a sustainable society.
One week features a written article, and the next week features a podcast or video.
"It's another way of telling our dairy story, and it's to tell it to people who are urban, who make policy, who have opinions that are important to dairy's future, but may not necessarily understand the area as well as we do," he said.
Non-dogmatic plant-based consumer
One of Bjerga's recent columns was titled, "Dairy: A key to your plant-based diet."
The column explains how dairy products fit in well as part of a healthy vegetarian's diet.
He wrote the column specifically for the "non-dogmatic plant-based consumer" – in other words, the consumer who chooses a plant-based diet for personal reasons, but is open to understanding how dairy can fit within those beliefs."
"Deciding to move toward a diet more heavily weighted toward fruits, nuts, and vegetables doesn't mean a consumer has to travel to the fringe – or miss out on dairy's many clear benefits," he wrote. "If anything, it may make dairy an even more important part of the nutritional journey."
Dairy makes sense in a plant-based diet because of its nutrients, he explains. Dairy offers 13 essential nutrients, including protein, calcium, vitamins A, D, and B12, in an easy-to-access and delicious form.
And there's information that farmers who support dairy can share with vegetarians, such as the fact that much of the cow's nutrition comes from plants that humans can't digest.
"In the case of proteins, you would need to eat up to 30 percent more of some plant proteins to get the same high-quality protein as a dairy product," he wrote. "Dairy is recommended for anyone who may possibly benefit from their consumption – and that includes you, plant-based devotees."
Tracking
Dairy Defined is emailed to many types of media outlets, and NMPF tracks who is reading it. Bjerga and other representatives of NMPF also use the information and soundbites when they are speaking with media organizations, or making presentations.
Plus, they know the podcast gets downloaded around the world.
Internet metrics show where Dairy Defined helps tell a fuller story of dairy.
As instance, Bjerga has examples where media outlets no longer list plant-based beverages as milk. Media outlets are beginning to use terms like soy beverage or almond beverage.
"That's important because consumers determine the future of our industry, and they need the fullest picture," he said.
The NMPF has been concerned about the reasons consumers may have moved to plant-based diets in recent years. Some vocal groups are opposed to animal agriculture in any form and they want the general public to think of them as mainstream, Bjerga said.
He referred to a 2018 Gallup Poll that found 5 percent of Americans were vegetarians – unchanged from 2012. In 2018, 3 percent of Americans were vegan, and that was up from 2 percent in 2012.
"What you've seen in the vegan movement is they realized that their arguments were only getting so far when they were talking about animal welfare arguments," he said. "Now they're using sustainability arguments – 'Climate Change' and 'Save the Planet' arguments to advance their cause."
So, NMPF is out there showing how dairying is environmentally responsible. This includes the Net Zero Initiative that was unveiled in October 2020 by the Innovation Center for U.S. Dairy. The initiative is a component of U.S. dairy environmental stewardship goals, endorsed by dairy industry leaders and farmers to achieve carbon neutrality, optimized water usage, and improved water quality by 2050.
Anyone who has seen dairy farmers putting up hay and/or corn silage, and using manure on the farmland knows how sustainable dairy farming is.
"We will make dairy even better," Bjerga said. "And if you're a consumer – don't feel like you have to deprive yourself of nutrition, just because somebody tells you that you must have a solely plant-based diet or else you're not saving the planet."
Milk and many dairy products fit in perfectly with a vegetarian lifestyle.
To learn more about Dairy Defined columns, please visit https://www.nmpf.org/latest-news/sharing-our-story/ and scroll down to Dairy Defined.