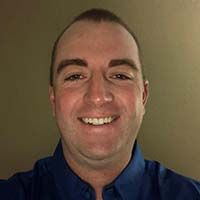 When driving past the cow herd on pasture, there could be a reminder note on the pickup side mirror.
Caution: "Cow/calf pairs in mirror are larger than they appear."
Joking aside, many producers are surprised when they learn the average U.S. beef cow has increased in size by 200 pounds over the last 20 years.
That means a producer might be feeding a 1,400-pound cow like she weighs 1,200 pounds.
"What does this mean? It means we've got to know our cows," said Wesley Moore, M.S., nutritionist for Cargill.
"As nutritionists or nutrition providers, we can't do a good job of feeding your cow if we don't know how much she weighs; how much milk she produces."
He spoke at an Angus University webinar presented earlier this year. Angus University was founded in 2020 to provide education to junior and adult members of the American Angus Association and the beef industry.
To view Angus University webinars, visit angus.org/university.
Knowing cow weight, approximate milk production in pounds, pounds of weaned calf per year, body conditioning score, and feed/pasture nutritive values are essential for nutritionists to put together a complete nutrition plan that works with an operation's forage base and pasture environment, he said.
"On my operation, I'm not going to spend the money on a protein tub year-round," he said. "They get expensive. We need to understand our grass base."
Quality beef industry
Moore gives kudos to the beef industry for improvement in finishing animals:
• The U.S. cattle industry has increased carcass weight on average 6 pounds per year since the 1970s.
• In 2009, 70 percent of beef graded choice or higher. In 2020, over 95 percent of beef graded choice or higher.
• The environmental footprint per finished head has decreased significantly.
• The value of beef has increased.
"We market a lot of cattle on a grid today, so we've changed our end point management and feeding practices along the way," he said. "We've seen the growth in carcass weights throughout the years. We've developed a lot bigger carcasses – so this means a smaller environmental footprint by increasing beef produced per animal."
What about the cow?
Whether a recipient, AI'd, or bull-bred, the cow has at least three jobs, Moore said. She must maintain herself, produce a calf with a high weaning weight, and breed back quickly.
"We really need to feed that cow to reach its genetic potential," he said. "If our cow is outpacing the 'nutrient environment' we put her in, we're not getting her full or optimal performance."
Nutrition is something to look at if weaning weights or rebreeding rates remain stagnant, or if a cow must leave the herd prematurely because she is too thin.
"If we let the cow slip a body condition score from calving to breeding, I consider that the management's fault, not the cow's fault," Moore said. "Maybe she's a little too capable, a little too high performance for the environment, so it comes back to genetic selection."
For Moore, good nutrition includes matching cow genetics with pasture and forage availability. The average cow probably doesn't need supplementation when grazing on lush spring growth.
Putting up high quality forage that the cow will eat during the winter months is an important key to good nutrition, he said.
"If we've got an improved pasture – we've got a wheat, rye, sudangrass rotation that the cows are grazing, and she's getting corn solids all along, I don't know if you can make her too big, but a cow that has limited (grazing/feedstuffs) resources is definitely going to be too big," he said. "Maximizing dry matter intake is extremely critical, but it takes adequate protein and calorie intake to maximize dry matter intake."
As a rule of thumb for dry weight feeding, Moore figures 2 percent of body weight in mid-gestation (28 pounds dry matter feed for a 1,400-pound cow, 24 pounds for 1,000-1,200-pound cow).
As the cow progresses through gestation, she typically eats less dry matter and then increases intake toward the end of gestation.
A peak-lactation cow is capable of consuming 2.7 percent of her body weight (37.8 pounds for a 1,400-pound cow, 32.4 pounds for a 1,200-pound cow).
Another way to look at it is comparing a 1,400-pound high-milking cow to a 1,000-pound low-milk cow: the high milking cow needs 40 percent more dry matter intake, 47.9 percent more crude protein, and 89 percent more megacalories than the low milking, lighter cow.
In closing, Moore said that although cows have gotten bigger, that doesn't mean they can eat more. The quality of their nutrition must improve.
"I think unless we want more cull cows falling out of the herd, or a 20 percent cull rate, we really need to feed that cow better to reach her genetic potential," Moore concluded.