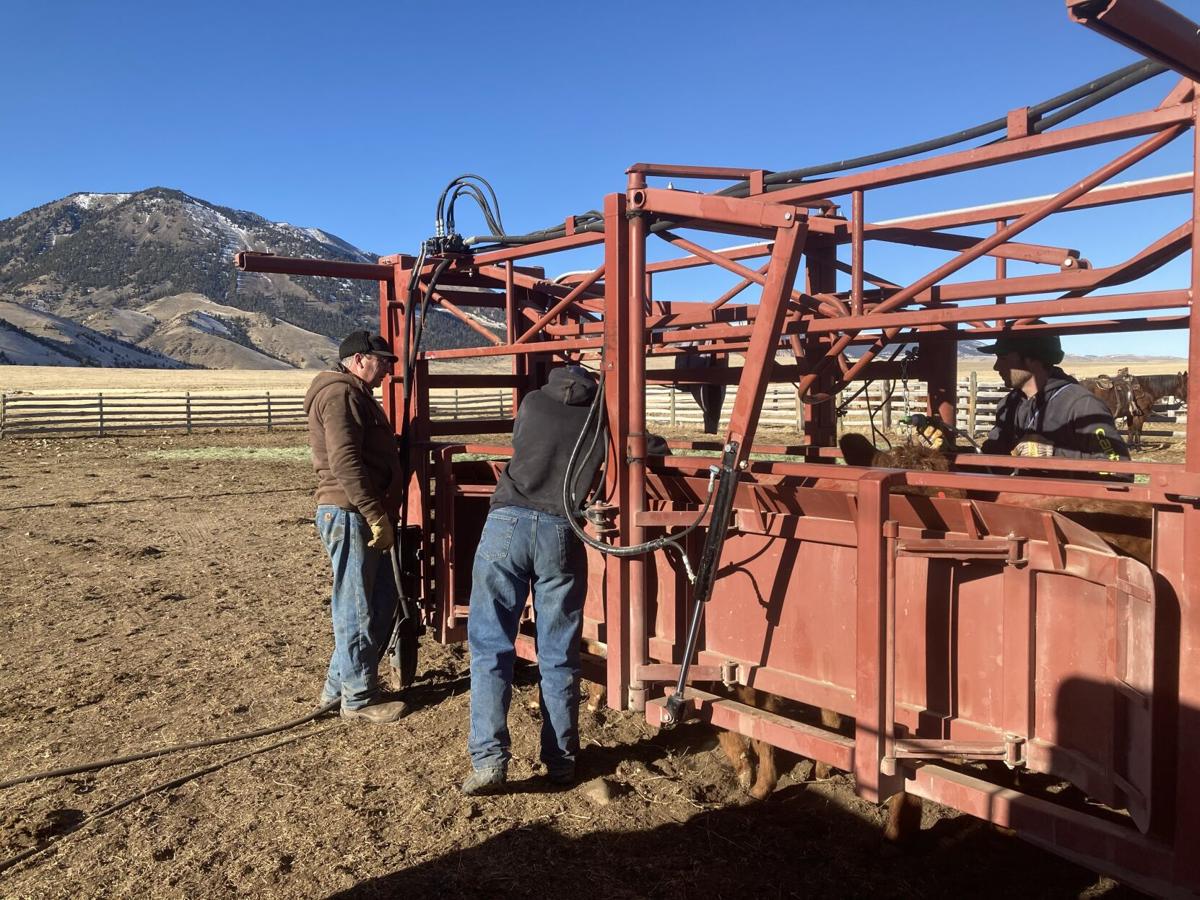 For cow/calf producers across the region, the edge of profitability is often times razor thin. Minimizing input costs to maximize income is a balancing act with each individual operation prioritizing expenses differently. One expense often treated differently from ranch to ranch is pre-breeding vaccinations.
Although opinions as to why or why not administration of pre-breeding vaccines can be vast, according to Dr. Carla Sanford, Montana State University Extension beef specialist, they are essential for maintaining herd health, protecting fertility and preventing abortions.
"The big reproductive diseases pre-breeding vaccinations protect against are Infectious Bovine Rhinotracheitis (IBR) and Bovine Viral Diarrhea (BVD)," Sanford said.
Both IBR and BVD are highly contagious viral diseases that can spread through a herd like wildfire and outbreaks can be traced back a single infected animal. While neither disease is an instant death sentence to cattle, there is no cure for IBR or BVD. Infected cattle can display a variety of symptoms, but most important to cow/calf producers is the fact that both IBR and BVD can cause fertility issues and even abortion.
Once infected, cattle will forever host and shed these viruses. Due to how contagious IBR and BVD are, open herds and/or herds that come in contact with other cattle are highly susceptible. A strict vaccine protocol is a producer's only chance at mitigating exposure to these diseases.
"In my opinion, I definitely think pre-breeding vaccinations are worth the cost. Especially considering how easily commingling can occur," Sanford pointed out.
Before administering a pre-breeding vaccination, Sanford notes it is important to determine whether or not it would be best to use a modified-live vaccine or a killed vaccine. A modified-live vaccine will provide broader disease protection, but it does stimulate an immune response, so the timing of the vaccine is quite critical.
It is widely accepted that modified-live vaccines should never be used on pregnant animals because they have the potential to cause abortion. In a study done by Dr. George Perry of Texas A&M, it was discovered that modified-live vaccines given to naive heifers and cows too close to breeding can also have negative impacts on cyclicity.
"We can give modified-live vaccines at pre-breeding, but the big thing is making sure we vaccinate heifers and cows at least a month prior to breeding," Sanford emphasized.
Also when determining if a modified-live vaccine or a killed vaccine is a better fit, consider the vaccine history of the cattle. If they are home-raised replacement heifers or cows, their vaccine history will be well known and producers can make decisions from there. If they are cattle that are bought or for any other reason come with unknown herd heath information, Sanford recommends categorizing them as "naive." Being naive does not exclude cattle from the use of a modified-live vaccine, it just accentuates the importance of the one month prior to breeding window.
Sanford acknowledges that cow/calf producers have a lot on their plate and are constantly juggling a litany of financial and operational responsibilities, but pre-breeding vaccinations really are a simple form of breeding insurance. Fertility and reproductive issues are never a problem until they are a problem, and it can be costly to restore reproductive soundness in a herd once it has been compromised.
"I think we can all agree there is nothing worse than dealing with abortions, especially late-term abortions. You feel pretty helpless in those situations," she added.
In addition to administering the vaccine, running cattle through the chute one last time prior to turn out and breeding can be advantageous in more than one way. It is one more chance to look over the condition of the cattle individually and ensure all is well prior to them hitting the open range.
There are several pros to pre-breeding vaccinations and even though they do cost, their investment is trivial when compared to what it could cost to reverse herd health issues. Before administering pre-breeding vaccinations, Sanford recommends producers have a discussion with their local herd veterinarian to help determine what specific vaccines and protocols will be the most strategic.