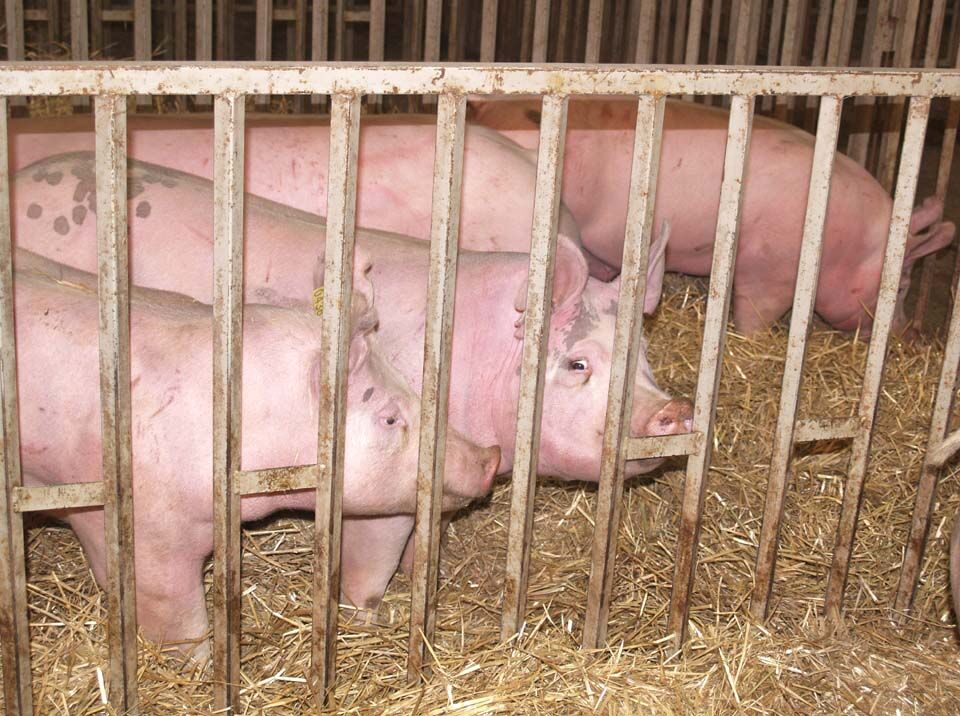 U.S. pork producers have had a tough row to hoe in recent years, thanks to challenges like low prices, no place to send their hogs for processing because of COVID, and the threat of foreign animal diseases. But one challenge that may exceed them all is the fact that pork farmers can't find enough hired help to keep things running as smoothly as possible. And it's a problem that may have long-term consequences on and off the farm.
"The problem has gone on for quite some time," says Dave Preisler, CEO of the Minnesota Pork Producers Association. "It's very serious, and it's the number one concern that producers bring up when they talk to us. Obviously, the level of concern ranges from farm to farm, but it is the number one thing that we hear from folks."
The stress of having to carry an extra load can pile up on the farmers, as well as the employees they do have on the farm. The additional hours they have to put in and the effort that's required to fill in the labor gap causes a lot of stress and can get to the point where it hurts farms' ability to produce.
As any employer or HR chief can tell you from experience, the process of finding employees can be extensive, expensive, and exhausting. Preisler says just getting employees "trained up" and ready to go is a significant investment in time and money.
"I want to stress that this problem isn't unique to the pork industry," he said. "When you drive by businesses in communities of any size, there are 'help wanted' signs everywhere. If rural America wants to pull off substantial economic development, people either have to move in from other parts of the country or employers need to bring workers in from other countries."
The stress on farmers can add up quickly when times get tough. In fact, one North Dakota State University expert calls it a "piled-up stress." Sean Brotherson is a Professor and Family Science Specialist with NDSU Extension.
"People may not have the time, energy, or resources available to manage their stress as effectively as they normally would," said Sean Brotherson, NDSU Extension professor and family science specialist. "When you're down one or multiple laborers, those tasks you would normally delegate or share with others start to pile-up on you."
That leads directly to longer hours and less energy to get through them. The stress is heavier than it would normally be, which leads to "stress spillover." Brotherson says that's similar to when someone fills a glass of water and doesn't stop when it reaches the top. Eventually that stress, like water poured into a full glass, will spill over into other areas of your life.
The shortage of available workers is the reason pork producers, as well as most agricultural sectors, are turning to foreign workers on visas for help. While COVID-related unemployment benefits will run out at the deadline in September, Preisler says it's unclear how many people will be available to work on the country's farms.
"By the way, it's not cheaper labor to bring someone in from outside the country," Preisler stressed. "It's not a simple process, either. It's extensive, so much so that many farmers have to hire consultants to help them out with the process.
"One way we're trying to take stress off farmers is working in Congress to reform the H2A Visa Program," he added. "Right now, H2A workers can only be here seasonally, which works great for crop and produce growers. That doesn't work well for farms that need labor every day, such as livestock farms."
Pork producers and other livestock growers would like an uncapped number of H2A visas that can be year-round and stretched out for a few years. That way, farmers can bring people in, train them, and have a very productive and stable workforce for several years.
"There are times we feel we're making progress, and there are times we feel like we went two steps backwards," Preisler added.
In the meantime, how do farmers cope with the additional stress? Brotherson says there are many great resources available for farmers to help maintain their health in times of prolonged stress.
"There's a high value if you invest some of your time and effort in managing your health and stress on your farm and ranch," Brotherson said. "The NDSU Extension farm stress website has a lot of short educational videos, short educational bulletins, and print publications that talk about farm stress. You'll find different strategies for managing on-farm stress. Also, the Red River Farm Network has a podcast called TransFARMation, which farmers can download and listen to stories about people in ag dealing with stress."
Make sure you schedule an appointment with a health care provider if you feel any anxiety or depression. He also says 15-20 minutes of exercise outside the job can help. Taking a recharge break can do wonders for stress. Make sure to find someone you can talk to.
"It's not weakness, it's wisdom when you admit you need help dealing with stress," Brotherson concluded.