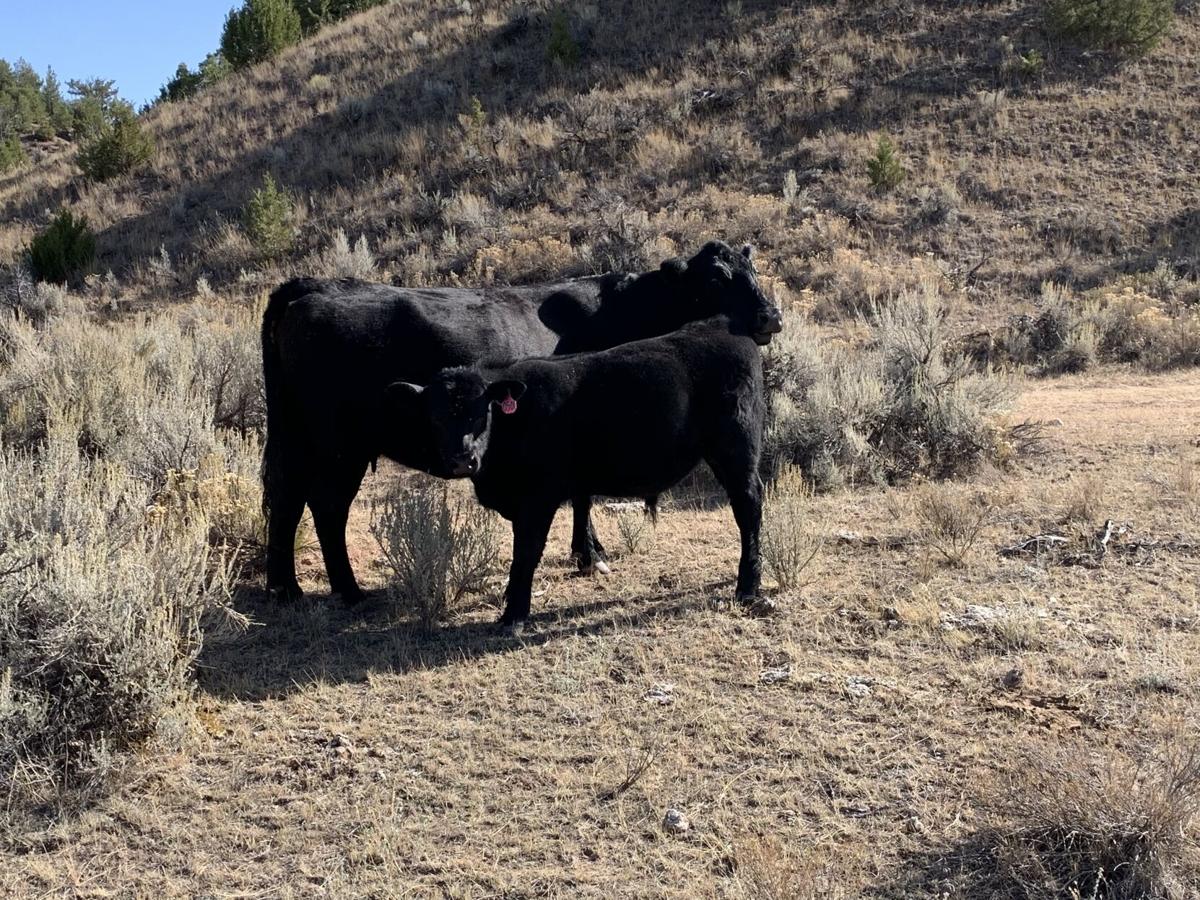 It is largely agreed upon that the largest money hole in cow/calf operations is feeding expenses, with breeding costs being a close second. It's a tough spot for producers as neither expense can be avoided and both are essential. Just like feed bills can be tweaked and downsized, it is possible that breeding costs can mitigated as well through the use of fixed-time artificial insemination (AI).
The Beef Reproductive Task Force, a multi-disciplinary group that focuses on beef cattle reproduction, management and reproductive technologies, held a webinar on Jan. 20 where the actual value of fixed-time AI was discussed. Dr. Vitor Mercadante from Virginia Tech led the discussion and shed light on the often overlooked economics behind efficient cow breed up.
U.S. cow/calf producers operate with the sole goal of having every cow wean a healthy, heavy calf with the genetic potential to perform. To do so, Mercadante says producers must strive for reproductive efficiency within the herd.
"I like to define reproductive efficiency as maximizing pregnancy rates as early as possible in the breeding season and developing or selecting replacement heifers that have high fertility. We want to do all of that at the lowest cost possible," he explained during the webinar.
Fixed-time AI has become a popular way for producers to achieve increased breed up rates early in the breeding season. Beyond that, fixed-time AI is also a great way to select for specific traits, achieve uniformity in the calf herd, and arguably most importantly, access superior genetics at an affordable rate.
"Primarily the greatest advantage to using artificial insemination is the ability to buy that one million dollar bull, the best in the breed, for $20 or $25," Mercadante said.
Despite that solid argument, the latest USDA census shows that only about 11.6 percent of U.S. cow/calf operations are utilizing AI technology, with only 7.3 percent of operations taking it one step further and syncing their cows for fixed-time AI.
Although fixed-time AI is great at optimizing labor, achieving nearly cookie-cutter uniformity in a calf crop and introducing cyclicity in heifers, studies have shown that realistically a producer can expect pregnancy rates of 50 percent the first time they try fixed-time AI in their herd. It is easy to balk at that number, but Mercadante noted during his talk that studies have also shown that pregnancy rates after fixed-time AI increase with each year it is utilized, so he encourages producers to view fixed-time AI more as a process.
Going beyond that and examining fixed-time AI economically, even with 50 percent pregnancy rates, money can be saved because less live-bull power is needed. It makes sense as each cow impregnated by AI means one less cow a clean-up bull would need to cover.
Mercadante was a part of a study that wanted to see if bull-to-cow ratios are increased, would pregnancy rates be sacrificed in the remainder of the cows who did not catch using fixed-time AI? Data from the studied showed the answer to that questions is no.
"When looking at this data we can tell you with a lot of certainty that you can increase your bull-to-cow ratio after using fixed-time AI without compromising pregnancy rates. In our studies a bull-to-cow ration as high as 1:50 can be used without any problem," he explained.
A producer can expect to pay anywhere from $2,500 to $5,000 for a bull, so knowing that bull-to-cow ratios can be increased, making each bull purchase a more efficient one, is a big perk to using fixed-time AI.
Further examining the value of fixed-time AI on a per cow basis still shows it to be an economical choice. There is a direct correlation to fixed-time AI and increased calf weaning weights – an increase in cow efficiency. An economic analysis done in 2007 showed that with an increase in weaning weights and a decrease in necessary bull power, even including the costs associated with AI'ing, on average fixed-time AI leads to a $50 per head economic gain.
Producers curious to see if fixed-time AI would be economical in their specific herd are encouraged to check out the AI Cowculator, which can be found on www.beefrepro.com under the "resource" tab. This helpful tool allows producers to input their herd specific breeding costs for both natural service and fixed-time AI. The tool then calculates the overall herd savings and the per cow economic gain that could be associated with using fixed-time AI, helping producers decide if fixed-time AI would be a good management choice for their herd.
Fixed-time AI can be a powerful tool for cow/calf producers looking to increase efficiency in their herd and the AI Cowculator is a great way to visualize and calculate possible savings. As every cow/calf producer knows, a dollar saved is a dollar earned.