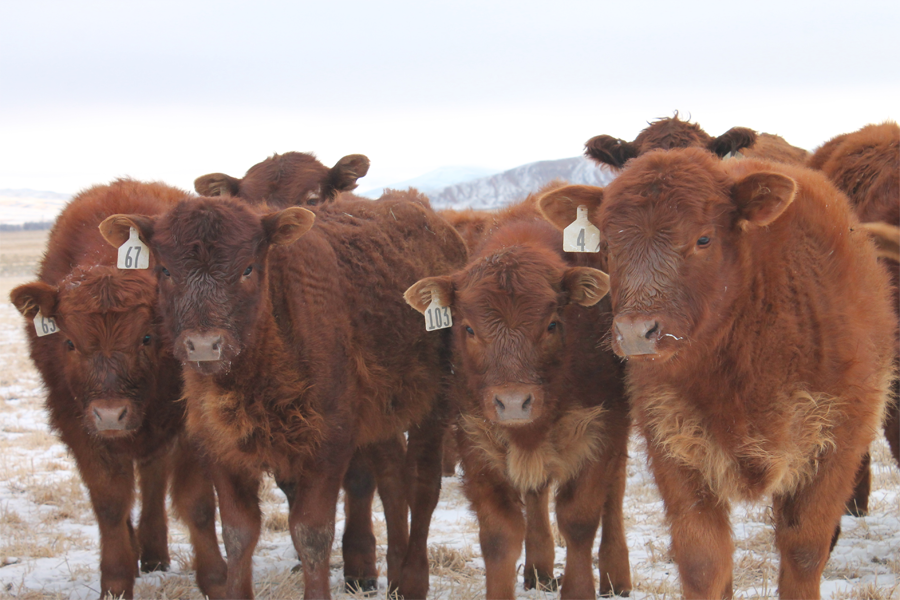 As severe drought conditions persist in North Dakota, livestock producers in the state may need to start planning for alternative forage sources.
Carryover or residual grass from the previous growing season can help support stocking rates, however, if the amount of carryover forage is limited, producers should reconsider their stocking rates and cattle number plans, says Karl Hoppe, Extension livestock specialist at the Carrington Research Extension Center.
"Producers might also consider baling up some stover from last year's corn crop, but like in Foster County, that stover has already been baled up or worked into the ground, so it isn't available anymore," Hoppe said. "It is kind of like straw – there is some feed value, but not much. However, a ruminant animal needs some roughage, so we can add all types of grain or co-products to the ration as long as we have some roughage to keep the rumen in good health."
Hoppe also said we are fortunate in this state that we have a lot of co-products from processing ag products, which can be used in cattle rations.
"Right now that may be a little too late because all these businesses contract out feed. If you wait until the last minute, you may not be able to get feed the following week," he noted.
According to Hoppe, if a producer needs to buy feed for his herd, the number one thing that needs to be considered is protein. If you don't have enough protein, no matter what feed you have, you're are going to have to buy protein to use in that feed. You also need energy, but you must have enough protein there to digest the energy.
"A lot of our co-products, such as corn gluten feed, wheat midds, field peas and distiller's grain have both protein and energy in them, making them a good choice in this need for additional feed," he said.
In the event it doesn't rain this spring, the way a producer grazed his pasture last fall will play a big role in this spring's feed supply, according to Hoppe.
"If they grazed half and left half, then there is still some feed for the cattle to eat this year. If they took it all down last fall and there is nothing left, like on a golf course, that ends the feeding right away until it rains. Also, you must remember that every day you delay grazing this spring, you add a couple of days grazing in the fall time," Hoppe said.
"If you plant something and it doesn't rain – nothing is going to come out of the ground and you have an added expense cost. However, a crop man's crop failure can mean a supply of cattle feed in the event of a potential loss of a grain crop," he added.
Extension rangeland management specialist Kevin Sedivec urged livestock producers to keep track of important dates that could play a role in grazing and haying programs if the drought continues to expand in the state. This mainly falls under the USDA's Conservation Reserve Program (CRP). There are also a limited number of crops that could fill the role of emergency forage crops that could be used for haying or grazing. Forage barley works best in the cool season varieties and foxtail millet is the leading warm season grass growers can raise.
"Foxtail millet or Siberian millet are the best warm season crop that we have," Sedivec noted. "I would add a little bit of brassica seed into that seeding mixture – say maybe one-quarter to half a pound of seed per acre of turnip, radish or kale. In a drought situation, I would probably go with a turnip."
In regards to CRP use, the government has already come out with the list of counties in North Dakota where harvest of CRP will be allowed in 2021, but allowable dates have not been determined yet. Sedivec encourages growers to stay in contract with their local FSA office for the latest information on harvesting CRP acres.
Livestock producers will keep a watchful eye toward the sky in hope of beneficial spring rains but they must also continue to make other plans in case that spring rain doesn't materialize.
"When the trees leaf out in the spring is when the grass is ready to be grazed and we haven't seen any trees leaf out yet. That means grass may not be coming as soon as we would like to see it," Hoppe concluded.