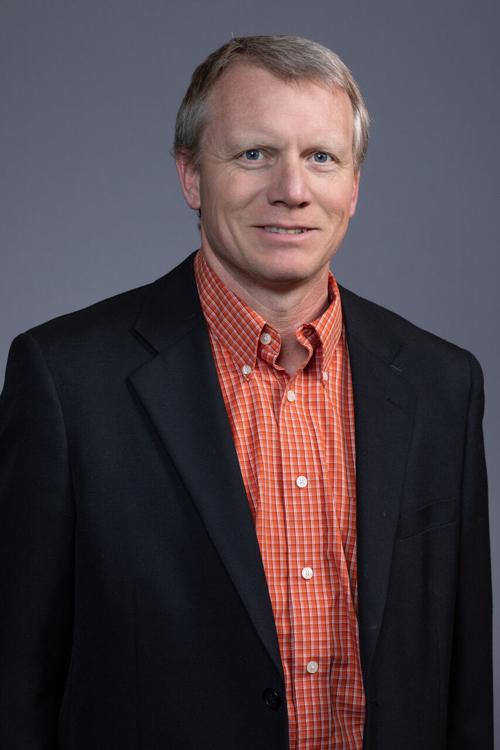 The U.S. beef industry is unique in the independence of its hundreds of thousands of producers who calve out well over 31.4 million beef cows annually.
Unlike most other "protein industries" that are more vertically-integrated, cow/calf producers often like to operate apart from backgrounders, feeder operations, and feed yards.
Consolidation in the beef industry is undesirable to a lot of folks, but the independent nature leads to some challenges for beef producers across all segments, said Dr. Jess Hinrichs, DVM for Zoetis.
Those challenges include the large diversity of producers, geographical diversity, lack of veterinary availability, lack of labor, transporting calves to feed yards, and the reality of commingling.
"If you look at the average size of a cow/calf operation in the U.S. and compare it to the average size of the feed yards, there is a vast difference in those numbers," Hinrichs said. "Because of that, we are strictly forced to find ways to bring cattle together from many different operations in the cow/calf industry into larger feeding entities."
He asks that each cattle producer think about the ways they prepare their cattle for the next phase in the feeding out process to ultimately produce high quality products for the beef consumer.
"I'd like to talk about some ways to hopefully overcome those challenges as we move forward," Hinrichs said. "Each system operates independently at times, but we all need to work together to prepare our calves to move on to the next phase of production.
"If we handle things the right way in the beginning, they should finish the right way in the end," he added.
He identified a few areas of "influence" that help bring calves to their best potential in the next phases of production.
These include making certain each calf can reach their genetic potential regarding growth, efficiency, and carcass traits.
Hinrichs wants to see more emphasis placed on genetic potential for good health, too. The dairy industry is far ahead of the beef industry in this regard, he said.
Dairy producers keep very detailed health records, and their cattle have a narrower genetic profile compared to beef animals. That has allowed dairy producers to compare the genetics of their cows to their health records, and they've developed some tools to look at the potential health outcome based on the genetic makeup of each cow.
"That would be great if we could accomplish that in beef cattle," he said, "but we're going to need a lot of cooperation down the road from all phases of production."
In addition to genetic evaluation improvement, Hinrichs thinks the beef industry can still improve nutrition and water availability. Improving nutrition helps cattle deal better with stress and mount a better immune response to vaccinations.
"Don't overlook the micronutrient portion of nutrition," he said. "The mineral status of our cows can greatly influence their production, their reproduction, and their ability to fend off diseases that they encounter or are challenged with."
Work with your veterinarian
Finally, Hinrichs asks producers to use veterinarians to assess the risks imminent to the herd based on geography and exposure.
Certain areas of the country have endemic diseases – like anaplasmosis.
When replacement cows are added to the herd, quarantines are needed to rule out new diseases that could be brought in. In addition, when animals die on the farm, it is good to have post-mortem exams.
"When we use them as a tool to determine why animals died, and potentially influence problems early on in the disease process, it can be the most cost-effective thing we can do as producers," he said.
He also encourages producers to evaluate their vaccination program from time to time and talk with their veterinarian about how well a vaccination program is working and the goals of the program.
To support the next phase in feeding cattle, Hinrichs said that managing reproductive issues through vaccines is the top priority in the cow herd, and then moving into the calf vaccination program. In addition to preventing respiratory diseases in calves, finding the means to prepare the calves for the next phase of production is important.
Vaccines need to be given correctly, with proper equipment and timing, and at times when cattle/calves aren't stressed by other factors. Sick animals have a very poor chance of responding well to a vaccine. Following the rules for vaccine handling and administration, as well as following Beef Quality Assurance standards needs to be a given.
Proper documentation of vaccines, and then using other tools like dewormers and implants, need to be standard operating procedures on farms today.
"Ultimately, I know everyone is looking for the same thing, the same goals," Hinrichs said. "Let's do the right thing for all of our resources, for the animals, for the environment, for the next owner in the chain, and also for our customers."