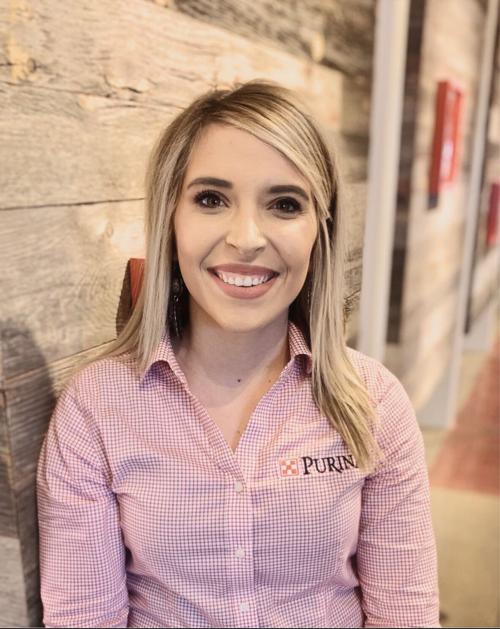 The mysterious disease that is mastitis can be a real challenge in ewes.
Having given birth to 1-5 lambs, the ewe that can't feed at least two of her lambs is a serious financial and productivity drain.
There are two types of mastitis in sheep – acute and chronic, said Maggie Amburgey, small ruminant technical specialist with Purina Animal Nutrition.
Acute mastitis generally presents itself with "heat" or swelling on one or both sides of the udder.
"It is important to treat with injectable antibiotics and anti-inflammatory medication. Please consult with your veterinarian," she said, in a recent interview with this reporter.
Chronic mastitis shows up as an intra-mammary-mass (IMM), commonly known as "hard bag." Using ear tags and taking notes about any ewe that has hard bag assures she will be culled and not rebred.
Research shows that bacteria resides in the mammary gland and can become infectious when ewes are underfed.
"When ewes are lacking proper nutrition, lambs are very hungry and tend to over suckle on their mom," Amburgey said. "That stress and trauma to mom's udder can quickly lead to acute mastitis."
Other factors that can lead to acute mastitis include:
• Poor udder conformation prior to lambing
• Underfeeding protein and energy during pregnancy and lactation
• Poor hygiene such as wet, dirty bedding
• Overpopulated pens that make it easier for bacteria to enter the teat
Good practices in nutrition, hygiene, treatment and culling are all best management practices for combating mastitis.
"It's very critical for your flock to have a proper energy balance during gestation and lactation," she said.
Amburgey and her colleague, Clay Elliott, Ph.D., small ruminant technical specialist with Purina Animal Nutrition, are available to help lamb producers develop feeding programs. They can also answer questions about other issues such as hypocalcemia, ketosis or poor body condition scores.
At peak production, about 5-8 weeks after lambing, ewes are often receiving a high-energy, corn-based ration and high-quality alfalfa hay to maximize milk production and lamb growth.
When it's time to begin the weaning process, the ewes gradually receive less grain and are switched to grass hay to reduce milk production. Drying off the ewes can take 10-14 days. Minimizing water for ewes 24 hours after weaning will help decrease milk production, but some water needs to be available, especially when it is warm/hot.
Another mastitis management tip is keeping the lambs on the ewe until her milk has decreased. In some cases, it may be wise to keep the lambs with the ewe for a week longer if she continues to produce large amounts of milk.
Sheep mineral supplements are essential for ewes. The mineral helps ewes get back in shape quickly so they're ready to breed, generally in the fall. Keeping that ewe at a 3.0 body conditioning score (out of 5 points) will help her stay the course.
Starting the lambs early on creep feed and continuing to increase the nutritional plane for good rumen development helps young ewe lambs prepare for breeding.
Amburgey raises sheep and culls any ewes with mastitis as a standard practice.
"Ultimately it's your call as a producer to make that decision," she said. "Mastitis puts a strain on the producer, as well as on the bottom line for your operation. Keep in mind, the problem will likely reoccur. Treatment costs, bottle feeding and poor lamb growth are all things to consider when making this decision."
A year-around nutrition and management strategy will help diminish cases of mastitis in the ewe flock and increase longevity and profitability.
For more information, contact Maggie Amburgey at mneer@landolakes.com.