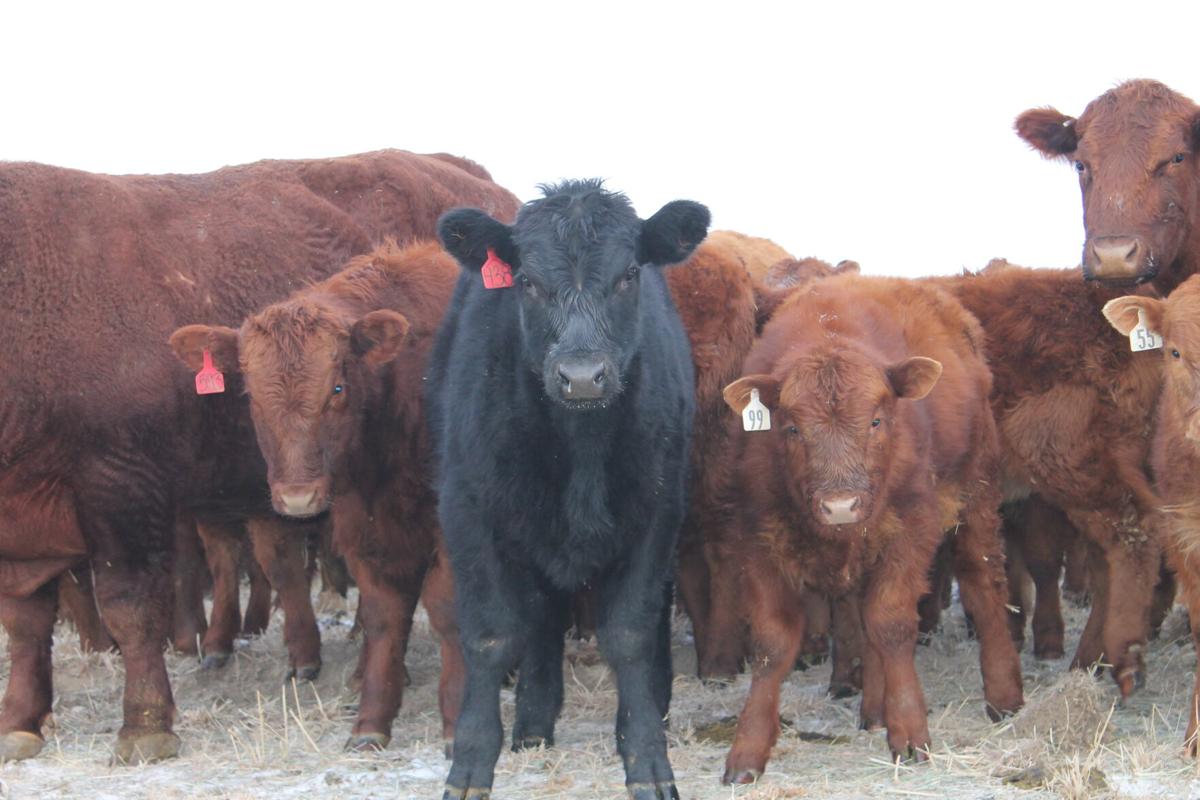 With most producers across the region in the heart of calving season, it won't be long before attentions will be turning to breeding season. No matter if it's via natural service or AI, for cow/calf producers there is a lot riding on the overall success of reproduction and there are many factors that play into that success.
During the Beef Reproduction Task Force's (BRTF) monthly webinar, Dr. George Perry from Texas A&M, discussed some of the factors that may influence reproductive success and what producers can do to ensure they have high conception and pregnancy rates this summer.
"One of the things that really comes to question is: why is reproductive success so important in the beef industry?" Perry asked to open up his talk on the evening of Wednesday, March 16.
To answer his own question, Perry cited a study done in 2013 where 10,000 heifers were evaluated from their first calving as two-year-olds and then were evaluated until they left the herd due to reproductive failure. The study emphasized just how important fertility and pregnancy is in heifers because results showed that females who calved early in their cycle as first-calf heifers displayed more stability in the herd and they produced more pounds of calf throughout the subsequent years.
"We can see how reproductive efficiency is so critical to the beef industry and profitability of cow/calf operations," Perry added.
Moving on with his presentation, Perry noted that prior to the breeding season, there are several factors that need to be considered. This is especially true if you are thinking of inducing estrus for AI purposes. For heifers, he said producers need to evaluate if their heifers are pubescent and ready to maintain a pregnancy.
Have they reached their target weight of about 65 percent of their mature weight? Are their tract scores a 4 or better? Questions like these help producers establish if their heifers are ready for estrus. Perry also encourages producers to evaluate the pregnancy rate of their heifers over the past few years. Does it need to improve?
Some similar questions need to be asked when addressing mature cows, as well. How many days post-partum will the cows be? What is the current length of your breeding season and how have pregnancy rates been in the past? Perry says to also ensure cattle are on a positive plane of nutrition following calving and are maintaining a body condition score of 5 or better.
Really evaluating these question is important because the bottom line is that cattle cannot be bred if they are not cycling.
Once a cow has been bred, be it through properly executed artificial insemination or via natural service, it is important to remember that being bred does not automatically equate to pregnancy. Interestingly enough, it is two weeks after being bred before there is even maternal recognition of pregnancy.
"Embryonic mortality is really caused by numerous things," Perry pointed out.
One major factor influencing embryonic mortality is shipping stress. Studies have shown that shipping or moving cattle 1-4 days after being bred causes the least amount of disturbance to the developing embryo. Shipping any time after day four until about day 60 can cause upwards of a 12 percent loss in pregnancy, so Perry suggests to be leery of any sort of jostling during this fragile time.
Also affecting embryo mortality is nutrition, more specifically, consistency of nutrition. If you are AI'ing cattle, try not to abruptly change them from a drylot/hay scenario to a pasture/grass one. For cattle already out on grass, just be very cognizant that their nutritional needs are being met and they are on a positive plane of nutrition. Happy, plump cattle are much more likely to breed up and maintain a pregnancy compared to stressed cattle.
Dr. Perry's very informative, hour-long discussion touched on the several factors that can impact reproduction success, and although great emphasis was placed on the cow, he was quick to point out the bull and proper placement of the semen during AI also plays greatly into the equation.
Wrapping up, Perry said to never discredit the importance of records during the breeding process either.
"Everything with reproductive success is in the details. We need to make sure all of those details are followed and that we are keeping records from year to year because we need to know what is going on. When you do all of that, those are the herds that have really good conception rates consistently," he concluded.