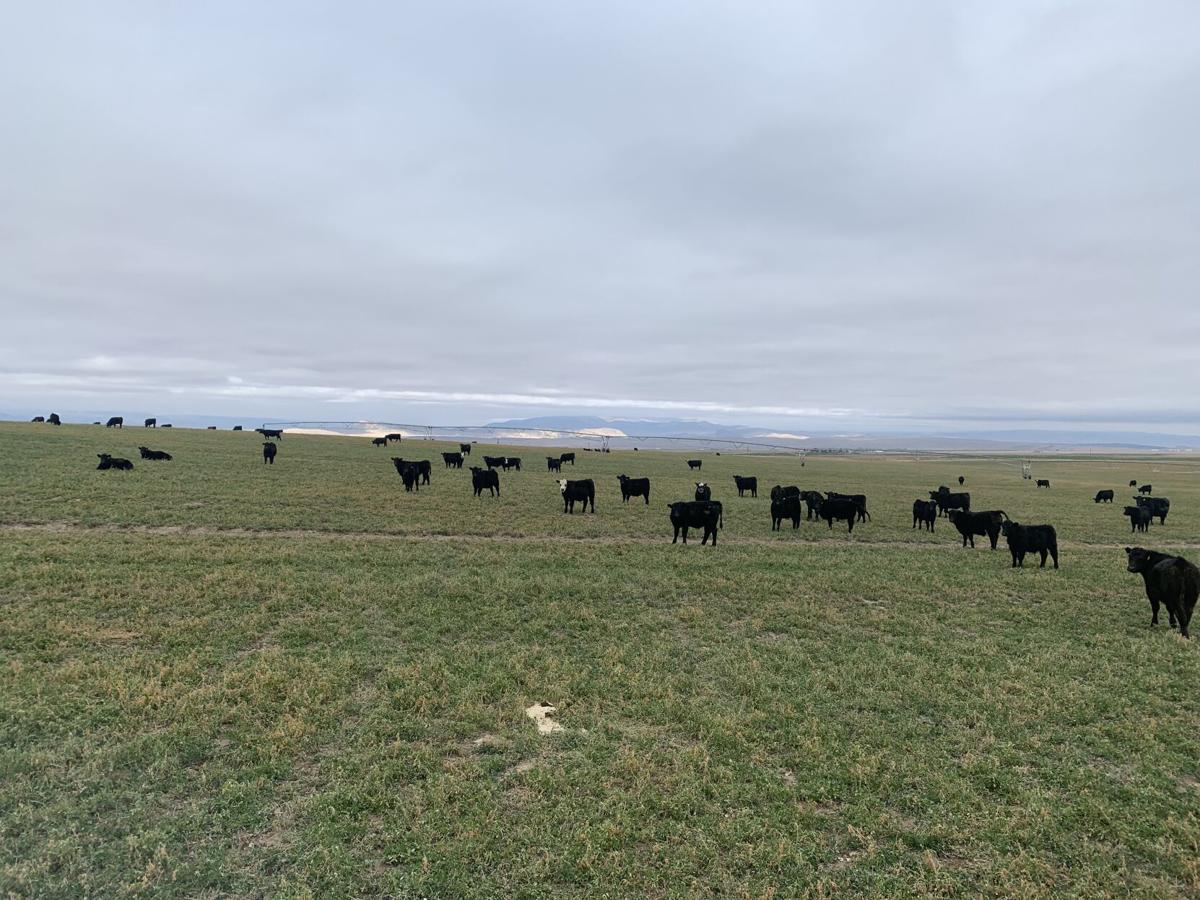 For cattle producer across the western U.S., 2021 was a year for the record books. According to the U.S. Drought Monitor, roughly 48 percent of the Lower 48 experienced some level of drought, with 30 states rated as D1 or worse.
The only encouraging thing about drought is the fact it will not last forever. Although current conditions have caused many producers to destock their herds, agriculturalists need to be able to look down the road and make decisions now that will positively impact their operation in the future.
Shayle Stewart, DTN market analyst and owner of Big Country Genetics, gave a presentation in early November discussing different strategies producers could analyze when it comes to restocking after a drought. She says there are three questions those in the beef industry need to dissect before approaching restocking.
"We need to step back and ask: what does the market need, where does the market sit today, and what is its long-term trajectory?" she articulated.
Looking at those questions, as of Jan. 1, 2021, the U.S. cattle herd was down one percent from 2020. Numbers are anticipated to decrease even more as herd culling continues throughout the 2021-22 winter.
Currently, beef cow slaughter is the third-highest it has been in 20 years and heifer slaughter is the fourth-highest it has been in 15 years. Less females in the production herd will have some serious ramifications on the cattle market cycle because there will ultimately be less calves to funnel into the feeder market, and therefore, less "fats" to go to the packers.
All of these facts, coupled with the simple economic principle of supply and demand, point to higher calf prices in the not too distant future, but, Steward emphasized, preparation must be taken now to ensure profitability is taken advantage of when the market is bullish.
Looking at current market and industry conditions, parallels can be drawn from the 2012-14 market years. There was a severe drought in 2012, which led to massive beef cow destocking, and by 2014, just two short years later, the reduced inventory helped lead to record market prices.
"The 2014 rally in the feeder cattle market didn't wait for producers to restock their cow herds. It happened and the producers that were able to capture the profits took it and those who didn't stock their cow herds and didn't have as many calves to market, unfortunately they didn't capture those gains the market offered for a mere short time before it began scaling lower," Stewart pointed out.
With that history for reference, Stewart continued by saying studies have shown a drought can impact a beef cattle operation for the following 7-10 years. With that in mind, she encourages producers to run all operational scenarios through their mind to avoid being "caught with your pants down" when profitability comes knocking.
With long-term thinking in mind, Stewart said there are five main restocking scenarios that need to be discussed at this exact point in time.
If range health is at the top priority for your operation at this time, restocking with heifer or steer calves may be the best bet. Both options means less pounds per acre for production and they both offer the possibility of a quick turnaround and the ability to take advantage of higher market gains.
The cons largely include labor. Yearlings can be quite the handful and if your operation is not equipped to handle their shenanigans, it can present a problem. When looking specifically at restocking with heifer calves, it is also important to remember that if the plan is to keep them on as replacement heifers, it is a long wait on return.
Another option is restocking with bred heifers. Although this option allows producers to rebuild with a strong, young cow base, there is a higher fallout risk and bred heifers are usually the "apple of the market's eye" and are thus more expensive.
"This one stings a lot of people," Stewart cautioned.
Then there is restocking with young bred cows. Stewart noted this option is probably the best all-around choice. Bred cows are most often less expensive than bred heifers, but will still offer a young base to the herd. The downside is, running-age cows are the most sought after sector of the bred cow market, and therefore, the market is competitive.
The final option Stewart discussed is restocking with short-term cows. This is arguably the most inexpensive way to restock a herd, but it is done so at the loss of herd longevity, which ultimately means restocking will have to happen again. Broken mouth pairs also require better feed and that fact must be heavily considered on a year like this when feed prices are so high.
Stewart concluded by saying restocking options really boil down to the nuances of each operation. Some scenarios will make more sense than others depending on a host of different variables. The bottom line is, however, all market indicators point to rallying prices in the relative short-term, so smart decisions now will allow for greater profitability when the time is right.