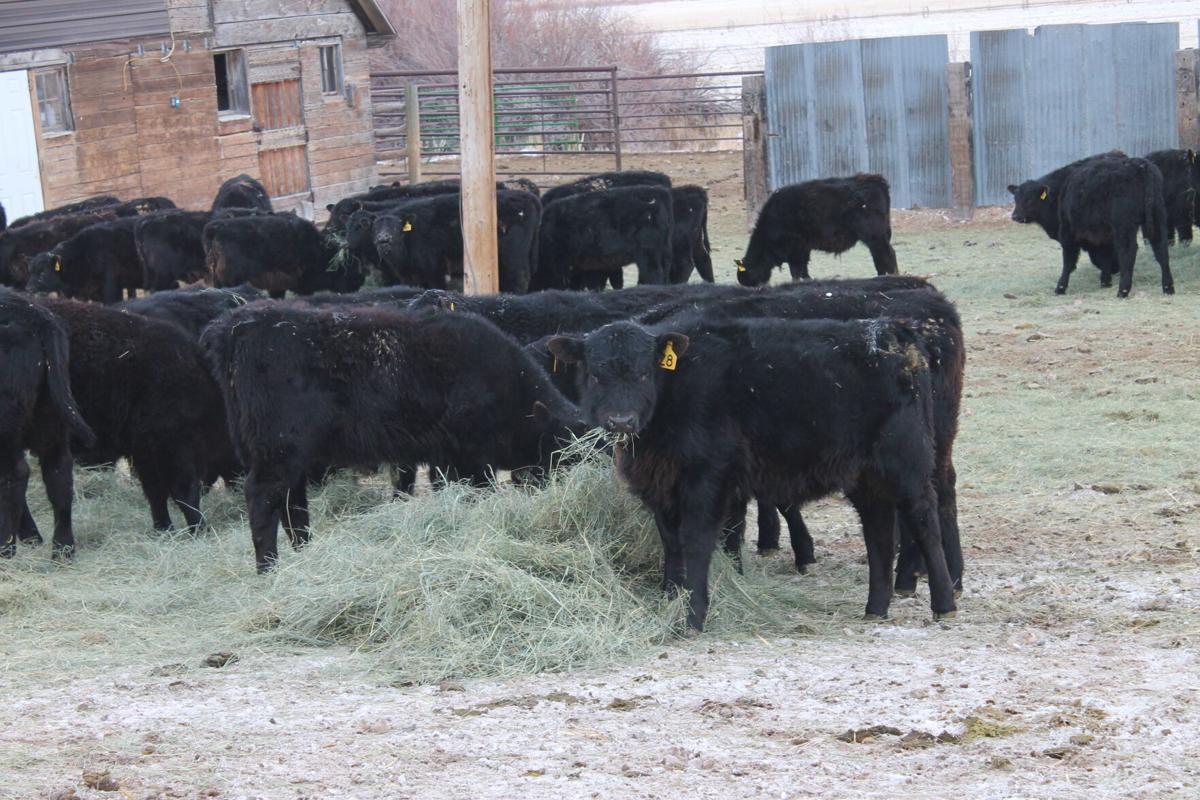 The Montana Stockgrowers Association (MSGA) partnered on April 13 with Boehringer Ingelheim, a pharmaceutical company, to provide a webinar featuring Lamar Steiger, a fresh meat consultant for Walmart. Steiger's interesting life story and industry insight made for a very informative discussion about the current dynamics in the U.S. beef industry.
Steiger was born and spent the early years of his life on a ranch in Wyoming. Due to heath issues, his father moved the family down to Bentonville, Ark. – the original home of Walmart. He met his wife early on in his schooling down in Arkansas, and as life would have it, Steiger's wife was the daughter of then Walmart president and right-hand man of the superstore's founder, Sam Walton.
Steiger's connection through marriage, combined with his vast experience managing beef and dairy operations, put him in a prime position to make a difference in beef supply. An astute man with a mind for innovation, Steiger was hired as a fresh meat consultant for Walmart.
When it comes to beef, Steiger explained, no Walmart store has a butcher, so all of the beef sold is case-ready. In other words, the meat is cut, placed on trays, and wrapped in plastic before it is shipped to stores. This method of selling beef really highlights inconsistencies in the beef processing chain and it also accentuates how vital it is for the beef industry to maintain consumer trust.
"You have to remember, our business is all about the consumer," Steiger said to an audience of Montana cattle ranchers.
Continuing, Steiger pointed out how there is truly opposing viewpoints on either end of the beef industry. Ranchers are paid by the pound, so the goal is always to strive for a bigger animal. On the other end, grocers need a product that is not only affordable to consumers but is also of an ideal size for packaging and marketing.
"I can't get my mind around the fact that ranchers are paid by the pound, so it's really important we have a lot of red meat on these cattle so we are selling these bulls with these big ribeyes, and yet, the grocery stores need a ribeye they can cut an inch thick and consumers can afford," Steiger used as an example.
Having a foot in both the production and grocer side of the industry, Steiger readily admits the beef industry is facing a lot of challenges, but the bottom line is that consumers want a quality, consistent and affordable product.
In an effort to achieve all three of those points, Walmart has partnered with 44 Farms in Cameron, Tex., and invested in a supply chain. The resulting company, Prime Pursuits, is a procurement company for Walmart that supplies beef to about 500 stores.
"Prime Pursuits is procuring Black Angus sired cattle that have their own IMI Global verification," Steiger said.
Calves bought by the company are being backgrounded at over 40 ranches spanning from South Dakota to New Mexico and they are then finished at one of eight feedyards. All processing is being done by Creekstone Farms in Kansas. The sub-primal cuts from this endeavor are being sent to a case-ready plant that Walmart owns in Georgia. From there, the packaged meat will go to distribution centers servicing stores throughout the southeastern United States.
The beef industry has been a proud, stand-alone sort of enterprise, so Steiger expressed during his talk that although what Prime Pursuits is doing may resemble vertical integration, the goal is not to drive the beef industry to be more like the poultry industry but rather to efficiently supply what the customer wants.
"This isn't totally vertical integration. We are digitally partnering and trying to build trust with ranchers that want Prime Pursuits to buy their cattle. Walmart and Prime Pursuits are dead set on treating people right and listening to ranchers," Steiger added.
Steiger said during this talk that he has held conversations with producers, backgrounders, and feedlot operators involved in this endeavor and so far reviews have been positive.
Concluding his talk, Steiger again emphasized the fact that there are issues and dichotomies within the beef supply chain. To face these challenges and work towards fixing them, Steiger encourages producers to think outside the box and not be afraid to start a conversation.
Steiger's entire talk was streamed via Facebook Live and the link can be found on MSGA's Facebook page.