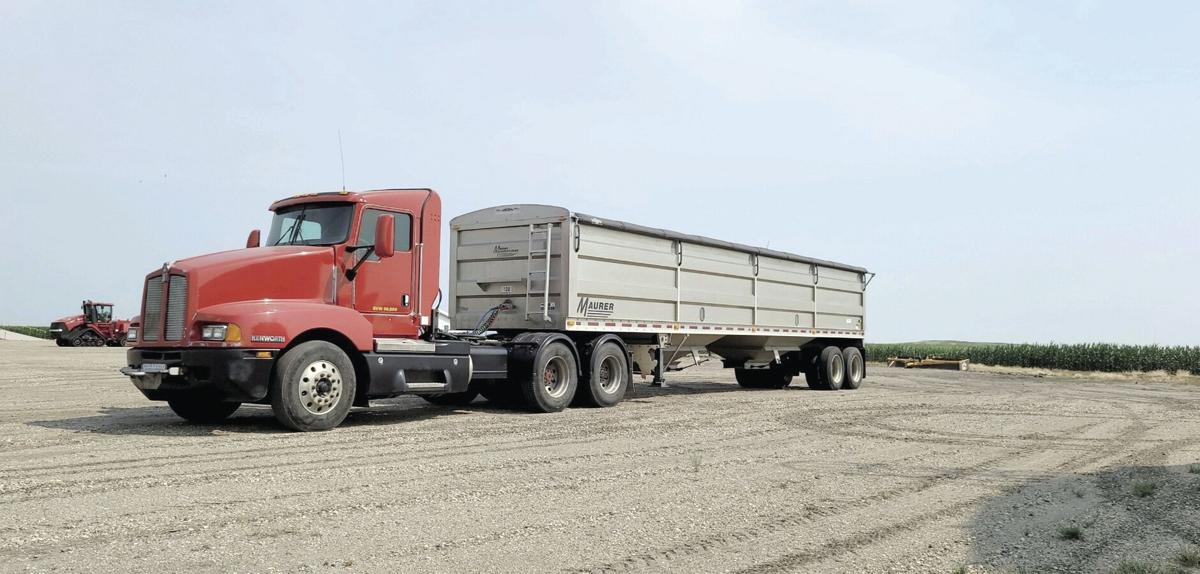 PAGE, N.D. – It's been a challenging summer for farmers across the state as drought conditions have stunted crops, leaving farmers to prepare for an early harvest as they've looked to the sky for any hope of precipitation.
Mother Nature finally decided to cooperate in late August, dropping 2-3 inches of precipitation over the span of a couple weeks around the Burchill's farm.
"I think we're somewhere north of 2.5 inches over the last couple weeks," said Preston Burchill. "There have been two decent rainfalls, as well as some piddling ones that came through and didn't really amount to much."
While it may be too late to really make a difference for the corn crop, Preston says the moisture is a big help for his soybean acres.
"I think the pods are filling pretty well now," he said.
One area around the farm that has really benefited from recent rains is Preston's lawn, which was left for dead until the recent precipitation.
"I should have taken a picture before the rain," Preston laughed. "I thought our lawn was completely dead. It's been brown for so long. Now it's to the point where I might have to mow it, and that all happened in the span of about 10 days."
All in all, the moisture at the very least helped relive some stress for Preston.
"(The rain) was very stress-relieving," Preston said. "It should help fill out this year's crop and hopefully it starts the process of getting us moisture for next year."
Preston had previously said he's anticipating an early harvest this fall, and the recent rains aren't really going to change that much, at least he doesn't think so.
"It might delay harvest a little bit, but I would say it probably won't very much," he said. "Everything is starting to get to that point where it's going to start turning, especially with it getting colder now, too. I would say we're probably going to be harvesting that third week of September."
When it comes to harvest, Preston says it's a time of year that he really enjoys.
"I don't mind springtime, but I hate the sitting out there and planting and then the stress that comes with hoping it comes up and turns into something, so it's pretty nice when you can go out and combine," he explained. "That's a big stress-reliever for me – knowing everything worked out for the year and you have something you can sell."
As for selling this year's crop, Preston says they may hang on to some of it.
"We may hang on to some of it in case the market goes up more," he said.
Commodity prices are much higher than they were a year ago at this time, which makes the drought conditions and subpar crops around the region even more frustrating for farmers.
"Say we have an average crop this year, we're probably $2 more on corn compared to last year at this time, and we're like $3 more on beans, so it kind of washes itself out," Preston explained. "I would love to have a record crop this year with where prices are, but you get what you get."
As the calendar inches closer to harvest, Preston and his father, Duane, are staying busy working on equipment and other odds and ends around the ranch. Preston is also excited for football season to get started, as he is an avid Minnesota Vikings fan.
"Hopefully everything goes their way this year. I think they've got the pieces, but it's whether or not they can get things to go their way," Preston concluded.