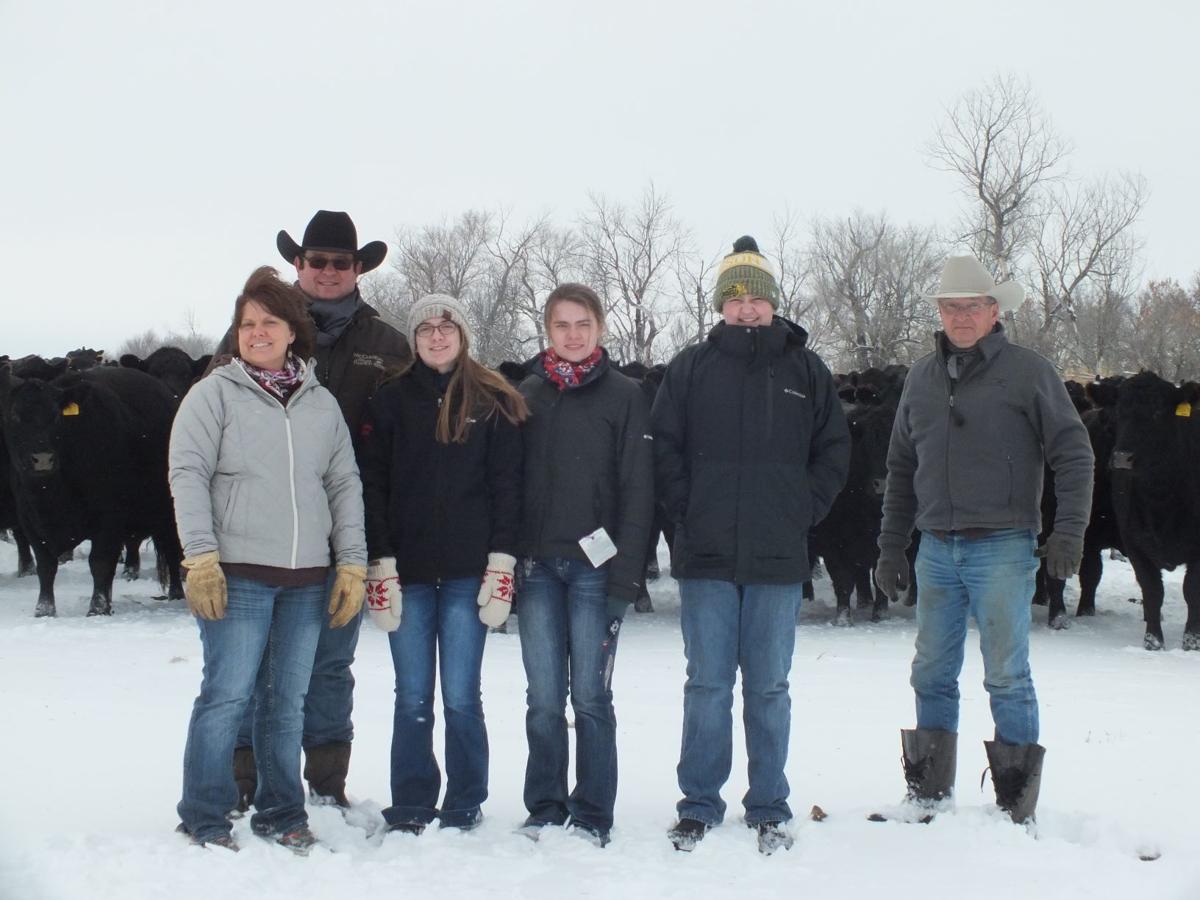 ROLETTE, N.D. – As of Jan. 8, the Tastads were still waiting for their first calf of the season to be born, but many of the cows and heifers were getting really close, according to Matt Tastad.
"We actually have sorted out the first ones that are due and moved them to a pen close to the calving barn," Matt said. "We are not checking at night quite yet, but we are paying attention to them.
"I also lit the furnace in the calving barn and we are getting that all bedded down and ready to go. I am expecting any day we could have our first one."
Because all of the cows and heifers are bred by artificial insemination (AI), they have the date each one is due to calf, based on the date of the AI service. This allows them to bring those close to their calving date up to a pen close to the calving barn.
"We can keep about 100 of the closest ones near our calving barn," he said. "Instead of having to check all of the cows every night, we just check those who are sorted up that are close to calving. We usually make a couple trips out and also use cameras to watch those cows."
If there is room in the calving barn, they will put those closet to calving, by date, into the calving barn, even if they haven't calved yet. However, as the calving pace starts to pick up, they are usually brought in the barn as they start calving and the cows are in the barn for about 24 hours.
This allows enough time for the calf to get dried off and nursed. The calves are then tagged, weighed and given a few shots before they are turned out with the mother. Each calf also received a probiotic paste which gives what Matt calls, "a jump start to their stomachs to get going and start working."
On a very rare occasion, a cow might not be able to supply sufficient colostrum to a new born calf. In that case, Matt will use the powered colostrum that is available from the local vet or feed supply store.
"Normally, calving is a pretty problem-free thing unless we have a cow that is ready to calve that we have missed and the calf get chilled," he explained. "We have selected cattle that can calve on their own and don't take a lot of extra care."
Their clients calf sale was held on Saturday, Jan. 5, at Kist Livestock in Mandan, and the producers that took part in that sale were very happy with the prices they received for the heifers that were sold, and every heifer was sold.
"The heifers actually went to several different states, as well as North Dakota," Matt reported. "Our customers were very pleased with the success of the sale, and it was a beautiful January day for the sale."
Now, in addition to the calving season, Matt and his family will start planning for their own production sale, which will be coming up at the end of March. During our last visit, he mentioned that some of the bulls had already been clipped for some advertising pictures. Toward the end of January, McCumber Angus will hire a couple people to do the clipping and get the production sale animals ready for the sale.
"Right now we are constantly bedding their pens with straw as we try to keep them clean, and some of yearling weight information will be collected so all of that information will be available in our catalog," he said.
Some producers are starting to also include genomic information in their sale catalog. This comes from the DNA test of a hair pulled from the base of their tail. Some say a bull's future performance can be predicted from that test. However, McCumber Angus isn't using this information in their catalog at this time because they feel it is a fairly new concept that needs to be tested a little more.
"I believe it is the future, but at this point I think too many people are putting way too much stock in it and making a lot of selection decisions based on it," he said, "and they probably should not blindly trust that information."
This is a busy time for the year for the Tastad children as well. There are several basketball games on the schedule and FFA judging practices going on.
With calving season, preparing for their production sale and the youth activities to attend, the next couple months promise to be a busy time for the Tastad family.