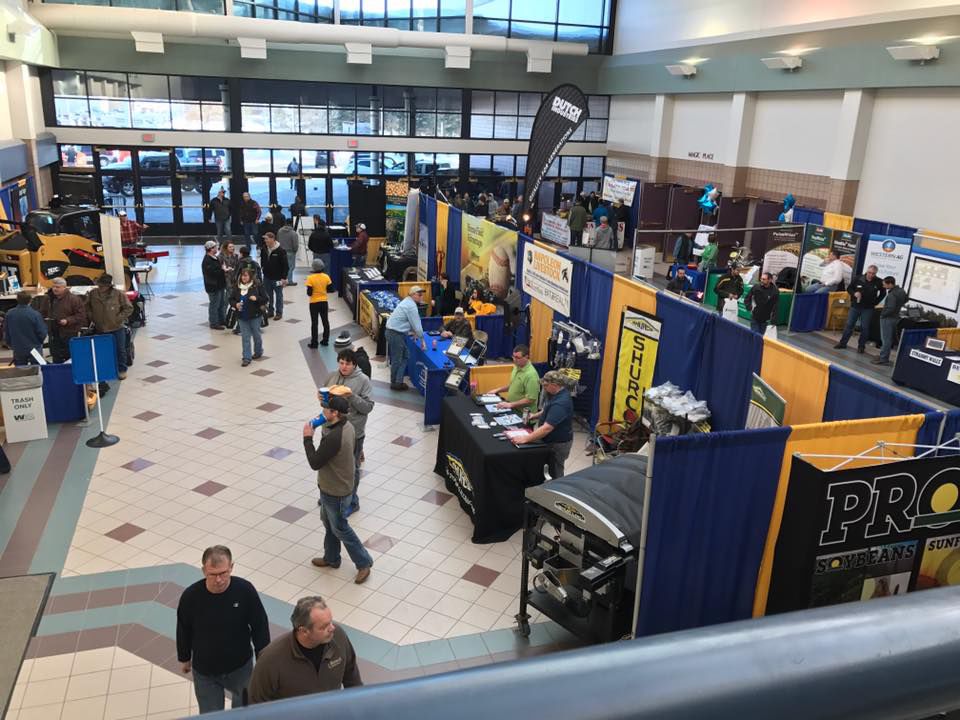 MINOT, N.D. – The KMOT Ag Expo's informational seminars continue to be one of the most important aspects of the annual show for farmers and ranchers. This year's Expo continues that tradition.
Seminars will be held in the Norsk Room in the upper level of the State Fair Center during all three days of the Expo which will run from Jan. 24 through Jan. 26.
BASF, a European chemical company and the largest chemical producer in the world, will be hosting a pair of back-to-back seminars on each day of the KMOT Ag Expo – in the morning on Wednesday and Thursday, and in the afternoon on Friday.
Freedom Financial group will also be presenting a pair of seminars on each day of the show. They'll present a morning session at 10 a.m., and an afternoon session at 3 p.m., each day of the KMOT Ag Expo.
Other daily seminars include a crop insurance update by Farm Credit Services, and presentations by Nelson Ag during each day of the Expo.
KMOT will also be hosting a weather seminar where they'll discuss the impact of the past year's drought on 2018.
The following is the 2018 KMOT Ag Expo seminar schedule:
Wednesday, Jan. 24
8 a.m. – BASF
9 a.m. – BASF
10 a.m. – Freedom Financial Group
11 a.m. – Farm Credit Services, crop insurance update
12 p.m. – Nelson Ag
1 p.m. – TBD
2 p.m. – KMOT Weather
3 p.m. – Freedom Financial Group
4 p.m. – TBD
Thursday, Jan. 25
8 a.m. – BASF
9 a.m. – BASF
10 a.m. – Freedom Financial Group
11 a.m. – Farm Credit Services, crop insurance update
12 p.m. – Nelson Ag
1 p.m. – TBD
2 p.m. – KMOT Weather
3 p.m. – Freedom Financial Group
4 p.m. – TBD
Friday, Jan. 25
10 a.m. – Freedom Financial Group
11 a.m. – Farm Credit Services, crop insurance update
12 p.m. – Nelson Ag
1 p.m. – BASF
2 p.m. – BASF
3 p.m. – Freedom Financial Group