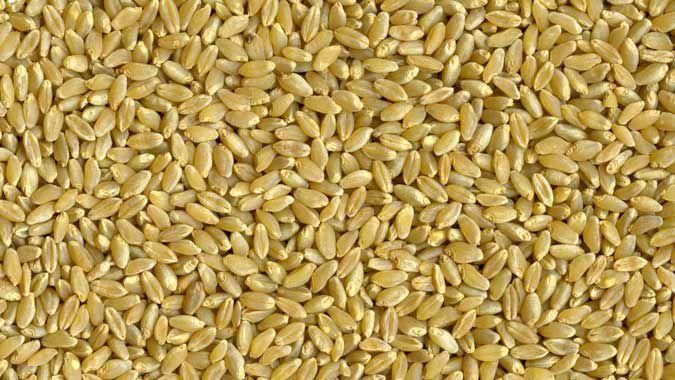 Durum prices haven't changed much in the past several weeks, and with the holidays approaching and the Great Lakes ports about to close for the winter, it doesn't appear that they will anytime soon.
Durum cash prices remain in the $5.75 to $6.50 range for top milling quality, which is basically unchanged for the last few weeks, according to Erica Olson, marketing specialist with the North Dakota Wheat Commission.
"We don't really expect prices to pick up much in the near-term, however, we may see some as we get a few months down the road," Olson said.
"On the demand side, the export pace for U.S. durum is good, but a lot of this demand is not for the top grade durum, but rather some of the lower grades that buyers can get at discount prices, so we don't expect that top milling price to increase a whole lot near-term," she added.
U.S. durum export sales have now reached 24.8 million bushels, with about 75 percent of those sales already having been shipped.
"We've had a great export sales pace, but we have seen sales slow some in recent weeks," Olson said. "But that's not surprising. We feel customers were buying early given the production issues worldwide, and a lot of that business went to Italy. The Lakes ports will soon close, so that will slow demand to that region for a few months."
Olson noted that Italy accounts for 60 percent of total demand from the U.S. so far this year.
Other large buyers include Algeria, Tunisia, Libya and Belgium.
There has also been 2.5 million bushels of sales to unknown locations.
"It will be interesting to see how the sales pace goes the second half of the marketing year," she said, adding that there has been strong demand for Canadian durum, as well. "They (Canada) are especially seeing strong demand from Turkey and Italy. Turkey had some production issues this year and ended up with lower domestic production, but demand for wheat products remains strong there and they therefore imported more durum to keep up."
USDA provided updated numbers in its Dec. 10 Supply and Demand report, which showed higher demand and tighter ending stocks. They increased exports by 10 million to 35 million bushels, not surprising since the U.S. had already reached their previous estimate of 25 million.
However, the 10 million bushel increase was a bit of a surprise, closer to 5 million was expected. They also decreased imports by 10 million to 40 million bushels.
"So in a month's time, our ending stocks estimate fell from 46 million to 26 million bushels. We went from a surplus ending stock situation to ending stock levels that are the tightest we've seen in recent years – if we see the increased demand they are estimating," Olson said.
Thus far shipments of Canadian durum into the U.S. are only a fraction of what they were a year ago with just over a million bushels coming down from the north.
"The influx of durum shipments to the U.S. last year added to already high supplies, and that has put pressure on prices," she said.
In November, the International Grains Council (IGC) released its updated report, but there were no major changes. Production in the European Union was lowered a bit and the U.S. number was adjusted to match the lower USDA estimate of 55 million bushels.
Elsewhere, the IGC lowered the production estimate for Turkey by just over 10 million bushels down to 121 million bushels. In relation to that, the import estimate for Turkey was raised by 11 million to account for production shortfalls. The amount imported now stands at 33 million bushels, most of which is supplied mostly by Canada and Russia.
The IGC report also indicated that stocks are projected to tighten to a five-year low.
"With quality and production issues in many of the major producing regions, supplies will be tighter," Olson said. "Stocks in the four major exporting countries, including the U.S., EU, Canada and Mexico, are projected to fall over 40 percent - from 210 million bushels to just below 150 million bushels.
"It will be interesting to see how this all affects plantings for next year," she continued, adding that early projections already indicate that U.S. desert durum acres will be lower. Planting in that region is expected to begin shortly.
In the northern durum growing region of North Dakota and Montana, it's harder to predict how many acres will get planted to durum next year.
"The quality issues and corresponding prices discounts and the difficult harvest this year would normally be negative for increased plantings," Olson said. "However, this situation wasn't unique to just durum and prices aren't overly competitive for any crop. Also, prices for top quality durum are currently at a premium to hard red spring wheat.
"The next few months may be fairly quiet in the durum market given the closure of the Lakes and the fact that most domestic millers have near-term needs met, unless we see a major pick up in overseas demand or something else to shock the market," she concluded.