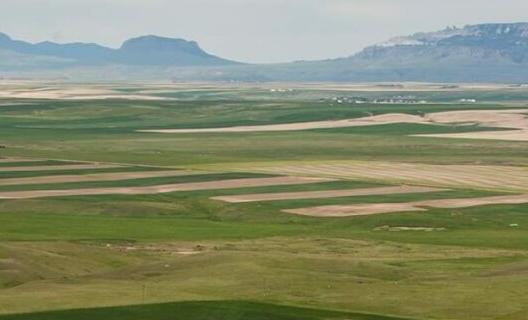 The free and year-long Beginning Farmers Institute program held by National Farmers Union (NFU) is accepting applications through Dec. 1.
"The program helps those new to agriculture navigate the industry with business knowledge and practices," said Charlie Michel, education and outreach coordinator, National Farmers Union.
Michel said while every class may be different, Farmers Union "believes that each Beginning Farmer Institute participant brings a unique and valuable perspective to the program, so we build a collaborative learning environment that integrates peer-to-peer learning and one-on-one technical assistance with community-building and leadership opportunities."
The 2020-21 class was held virtually, with participants learning about the business aspect of farming, including planning a business, leadership, accounting, insurance and labor management over their computers and phones.
Though participants have historically met in-person for classroom and on-farm instruction, NFU anticipates some of the classes will still be online in 2022.
Michel said instructors closely monitor each participant's progress on learning objectives ranging from business formation and planning to land access, labor, and accounting. They want every student/beginning farmer to meet their goals and to be able to start farming and build a business when the class is finished.
The Institute's goals are to "empower the success of America's next generation of farmers by providing mentorship, technical training and leadership development to its participants," Michel added.
In 2019, the Beginning Farmers Institute program had its largest class ever, so they are hoping for a similar outcome for next year.
"We have been proud to offer an educational program that continues to represent the geographical and production diversity in agriculture," he said.
Through sessions hosted in Washington, D.C., California, and Missouri, the program's hands-on training will emphasize many of the challenges beginning farmers may face in their careers.
"It's very difficult for beginning farmers to get their operation up off the ground or to take over the family farm if they aren't properly educated in business," said Emma Lindberg, senior director of education and programming at National Farmers Union. "They might totally understand how to do the actual day-to-day farm operation, but the taxes, the accounting, all the business side of things can be difficult and hard to manage for somebody who's just starting out." 
National Farmers Union established the Beginning Farmers Institute in 2011 to help address concerns about the rapidly aging farm population – a trend that has since only worsened. According to the most recent Census of Agriculture, farmers older than 65 outnumber those younger than 35 by more than six to one.
"Our goal with BFI is ensuring that there are plenty of young farmers who are ready to take the reins when that happens," Lindberg said.
This scarcity of young and beginning farmers is not due to a lack of interest – rather, it is due to immense barriers to entry, including the difficulty of land acquisition, high upfront costs, and a shortage of educational opportunities.
Michel said they ensure every participant ends up with the tools they need to farm.
"Upon graduation, the farmers and ranchers we work with are equipped with the tools and resources they need to manage risk and liability, implement sound financial management practices, and find a secure land tenure situation," Michel concluded.
See https://nfu.org/beginning-farmer-institute for applications. For questions, comments, or concerns, please e-mail Charlie Michel at cmichel@nfudc.org.