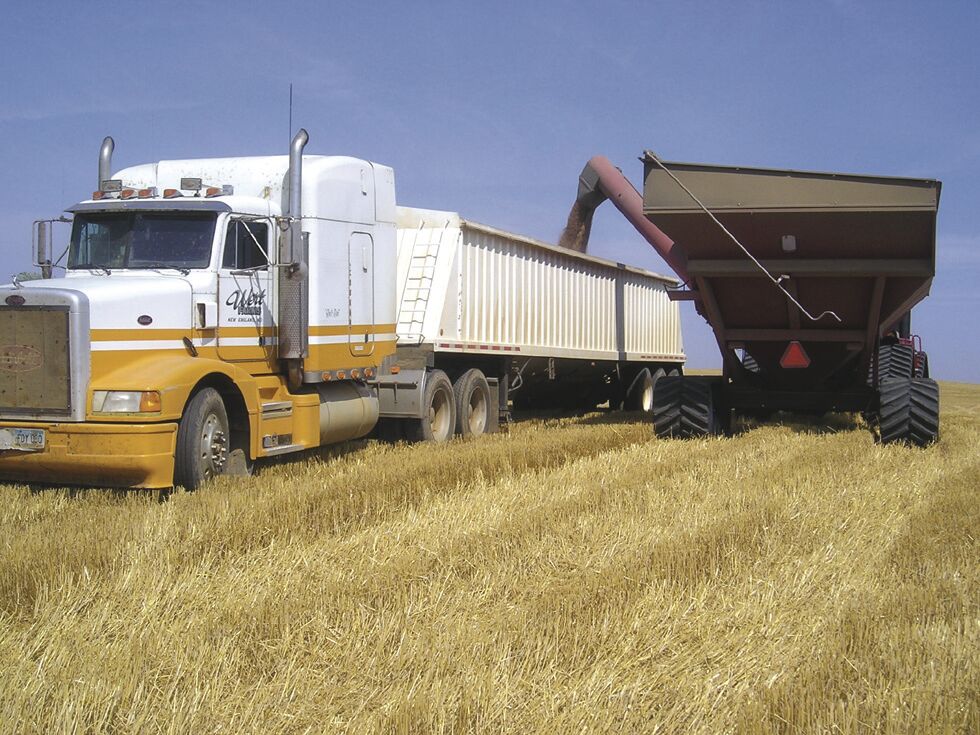 GRAND FORKS, N.D. – Two North Dakota legislators listed some of the challenges facing the agricultural industry during the North Dakota legislative session during the Prairie Grains Conference virtual meeting last month. Taking part in the discussion was Representative Michael Howe and newly elected State Senator Mark Weber. Both legislators listed infrastructure funding in rural areas as one of the top issues in this session, especially for county and township roads and bridges.
"Our infrastructure needs are only going to increase in the coming decades," Howe said. "So we need to take advantage of low interest rates now by bonding and helping shore up our country roads. It will be an important issue this legislative session."
Weber, also a strong proponent for infrastructure, noted that any new proposals for funding could experience tough sledding.
"We were recently informed by the Upper Great Plains Transportation Institute, the think-tank located on the (NDSU) campus that has to do with transportation issues, and they have some data to indicate that over 9 billion dollars is going to be needed to shore up our local infrastructure in bridges and roads over the next 20 years. That's a pretty alarming figure."
Weber would also like to see work progress on the New Product Utilization Center at the NDSU campus.
"That would be a big win for us in North Dakota if we can get the necessary funding to move that project forward. That is something that important to us and it would have a long-term impact," he said.
How is North Dakota going to work with the upcoming administration? During the Obama administration, Waters of the United States was a huge issue, according to Howe, and the state took on this issue through the Attorney General and Ag Commissioner, standing up for North Dakota farmers.
"I don't know if the Biden administration will take another look that. As a state, we have enough resources to stand up to the federal government and let farmers farm as best they know how," Howe said. "We will have that federal-state push and pull as we move forward into 2021."
Both also predicted we will see some significance changes in the agricultural industry over the next 20-30 years. Howe referred to the Grand Farm project near Fargo and the Grand Sky drone project in Grand Forks as vehicles to improve the technology in the industry.
"As the Legislature looks at this, maybe we can put some investment behind that and attract the different tech companies," Howe said. "We can use those collaborations to work together and I think that will expand and diversify our economy. It's going to broaden agricultural as a whole and it will attract new jobs. When you say 'ag jobs,' it won't just be planting in the spring and harvesting in the fall – we are hopefully on our way to having major high-paying jobs in technology related to agriculture and it will benefit agriculture as a whole, as well as our state revenues."
Weber said with his experience with the Northern Crops Institute he has learned that when it comes to grain quality, the industry is talking about end-use quality and that change in perspective will bring about changes in grain farming throughout the state and region.
"I think as buyers and growers get a lot more sophisticated, I can see a future where buyers are going to be requesting grain lots that might have a specific quality trait that are not in the current grain standards as we know them. This might include a specific falling number for an order of wheat or a certain amino acid level in an order of soybeans," he said.
Weber also views the ever-increasing number of urban legislators as a challenge to the agriculture industry in the state as we become less rural-centered at their meetings in Bismarck.
"Those are issues that are on the horizon," he said.
Howe echoed those feelings, and he hopes that with rising commodity prices that agriculture will have more of an impact on state revenue.