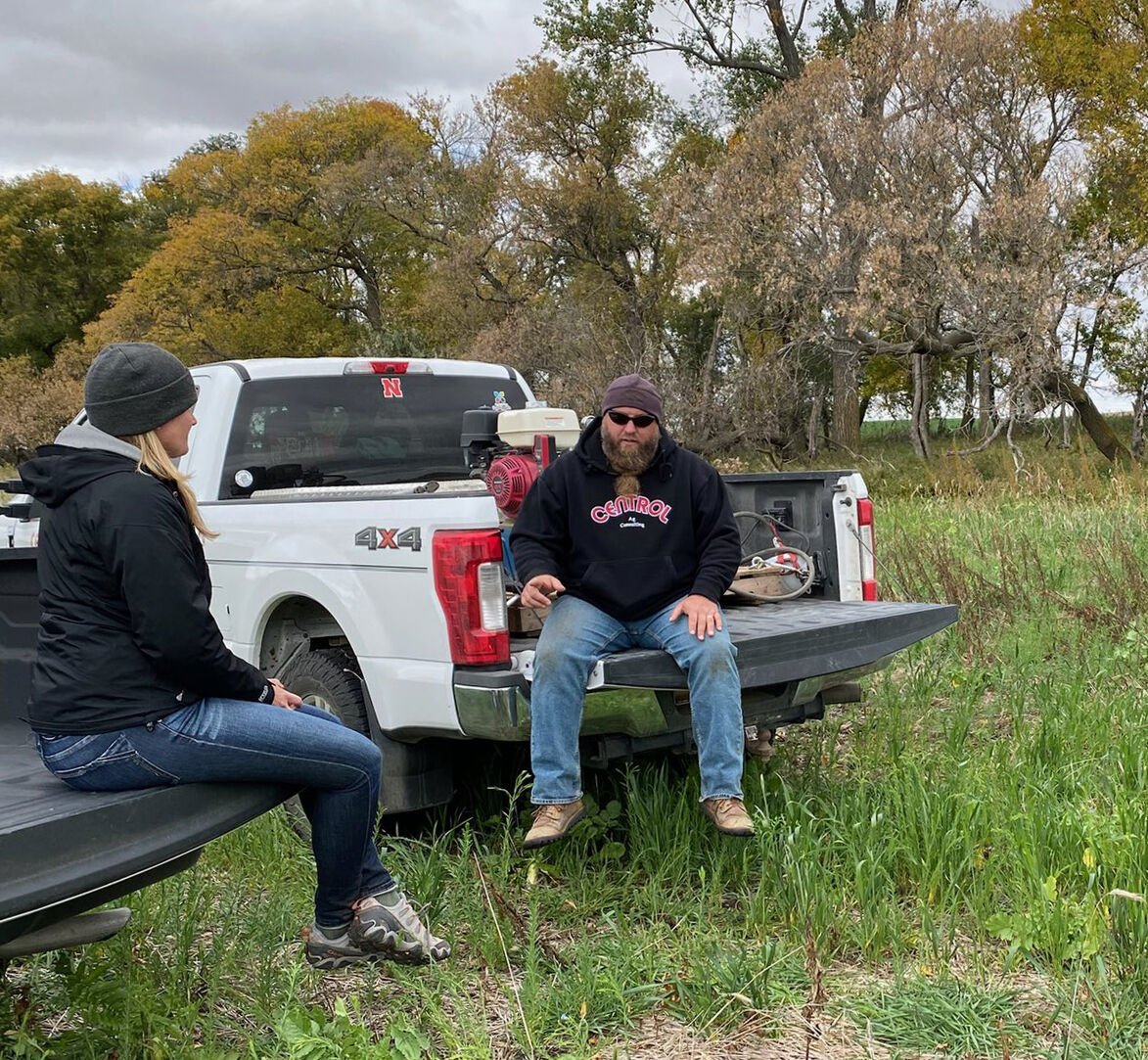 Nearly 500 Extension and government agency experts, researchers, consultants and others have expressed interest and registered for the virtual Communication Workshop.
The event, which anyone in any career can register for (not just Extension), will be held on Dec. 7 from 9 a.m.-4 p.m. CT.
"We do a great job giving information on soil health or other topics, which are our areas of expertise, but we haven't really helped anyone learn how to communicate about it," said Abbey Wick, NDSU Extension soil health.
Wick and Marisol Berti, NDSU forage and biomass crop production professor, have a SARE grant to "train the trainers."
However, anyone wanting to learn how to talk about soil health, cover crops, agriculture or how to tell their unique story of agriculture may be interested and is invited to register for the workshop.
Attendees will learn "how to communicate" and "how to capture the listener's or reader's attention" when being interviewed on the radio, a podcast or TV, or when writing an article.
They will learn techniques that work from experts in these fields.
"There is so much soil health information (out there), but choosing one or two messages that you want to convey about a subject in a short period of time can be difficult," Wick said. "We need to learn to communicate and do a great job with those one or two messages."
If speakers don't "capture the listener's or reader's attention," there may not be a second opportunity to convey additional information down the road," she added.
Wick pointed out communicators want to create a "relationship with their listeners or readers" so taking the workshop will help.
The professional broadcasting company Wick has hired to help with the DIRT workshop (another virtual event Dec. 8-9) will also be helping with the live-hosted communication workshop. The communication workshop comes the day before
Some of the topics at the workshop include: "When you can't meet in person, make the most of online," "Using social media to your advantage," "Sounding great on the radio, television and in written media," "What does a Yo-Yo have to do with communicating," "Collecting usable knowledge," "Making the connection on farm," and more.
Wick said the skills could be applied to any career.
"You don't have to be in Extension to want to improve communication skills - there are parts of this workshop that can fit any career and you can come and catch the content you want," she said.
CEU's will be offered.
Some registrants that have signed up are from other states - and other countries.
Those who wish to register for the virtual event, see ndsu.edu/soilhealth.