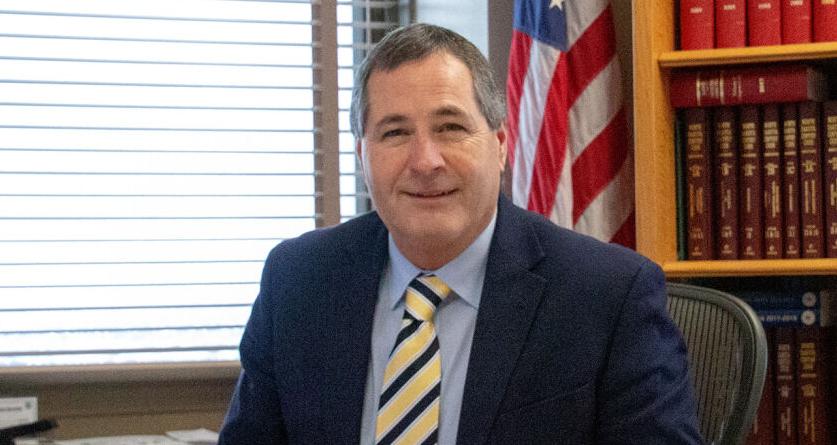 Every year comes with a different set of challenges when it comes to making a living in agriculture, but the challenges farmers and ranchers have faced in 2021 due to severe drought conditions across the region have been quite a lot to handle.
Rains near the end of August helped some of the fall row crops, says North Dakota Agriculture Commissioner Doug Goehring, but a lot of the damage has already been done this year due to a lack of moisture.
"Some grain producers have said their soybeans were kind of iffy, so these rains are going to help form a few bigger beans, but it's a little late for flowering and pod setting, so I don't know how much real benefit there is," he said. "The rains also helped some of the corn just kind of hang on a bit until people can get to chopping it."
As for crop development, Goehring says there are some pockets throughout the state that are looking really good.
"I'm really happy for those people," he said. "For others though, those farmers just want to get to the end of the year. They're just tired of it because they've lost so much already."
On a positive note for livestock producers, Goehring says he's starting to hear that there is a little bit of a reprieve when it comes to feed prices.
"Some hay and feed supplies were priced pretty high mid-summer, and lately I've heard that's starting to pull back a little bit," he said. "Those failed corn acres are also helping the livestock industry significantly. So that's good news."
On Aug. 26, Goehring and Gov. Doug Burgum announced that the North Dakota Emergency Commission has approved $2.5 million to reactivate the Emergency Feed Transportation Assistance Program to help reimburse a portion of hay transportation expenses for eligible livestock producers who have lost feed supplies due to drought.
The emergency grant program will be limited to livestock owners who have verifiable feed losses due to drought conditions and must purchase and transport supplemental feed between April 8 and Nov. 30, 2021. Assistance will be provided for a portion of feed transportation costs, which will be reviewed and approved based on standard trucking rates. Producers must provide verifiable records of livestock inventories and hay transportation expenses.
"The program is retroactive all the way back to April 8, understanding there's no reason to punish those who were proactive in trying and haul livestock to feed or tried to buy feed and bring it back to their operation," Goehring said. "Those will be eligible expenses they can turn in."
In addition, the North Dakota Department of Agriculture's Emergency Water Supply Program opened for applications on Aug. 19. The program will reimburse livestock owners with verifiable water losses from the drought for 50 percent of eligible costs for temporary water supply, equipment, and hauling, up to $4,500 per individual.
"For those producers that are waiting for a more permanent solution – a well, pipelines, having to rent storage equipment or having to purchase water from a rural water system – we can help pay 50 percent of that, up to $4,500," Goehring said. "We can help offset some of those costs."
Mounting frustration
When asked about what he's hearing from farmers as the calendar inches towards fall harvest, Goehring said he has heard a lot of frustration and disgust from farmers around the state.
"Prices are up this year, but a lot of farmers don't have a crop to sell," Goehring said, referencing the drought this year stunting crop growth and development. "The majority of farmers in North Dakota will harvest very little or no crop at all, but they're going to get subjected to higher seed prices, higher fertilizer prices, and higher crop protection product prices.
"Everything goes up as commodity prices go up, but a lot of these guys won't get to experience or realize the market benefit because they don't have anything to sell," he continued. "It's an insult and it's a slap in the face. Farmers I talk to are already concerned about next year knowing that prices for seed are going to be up, fertilizer prices they've already seen go up significantly, and they feel offended because they're going to bear more expense out of this year and next year and they never got to pocket any revenue to help offset some of the price increase.
"They're being handed a bigger bill to farm," Goehring added.
With commodity prices higher than they've been for several years, Goehring says farmers are afraid out-of-state landlords are going to up the renting price for acres.
"Over the last seven years, rents didn't go down, or if they did, it was only a little bit," Goehring said. "Then all of a sudden we see a bump in the market and everybody wants their fair share out of the farmer's pocket, but in this case, they don't have anything to share. The public needs to understand the challenges, fears, and real issues farmers are dealing with."
Producers seeking more information about the Emergency Feed Transportation Assistance Program may e-mail haytransport@nd.gov or call 1-844-642-4752. Applications will be available on the Department of Agriculture's website at www.nd.gov/ndda in mid-September and will close Dec. 15, 2021.
To access the application for the NDDA Emergency Water Supply Program, or for more information including eligibility and application requirements, go to www.nd.gov/ndda/ewsp. Questions may be directed to livestockwater@nd.gov or 1-844-642-4752. Applications must be submitted by Dec. 1, 2021.