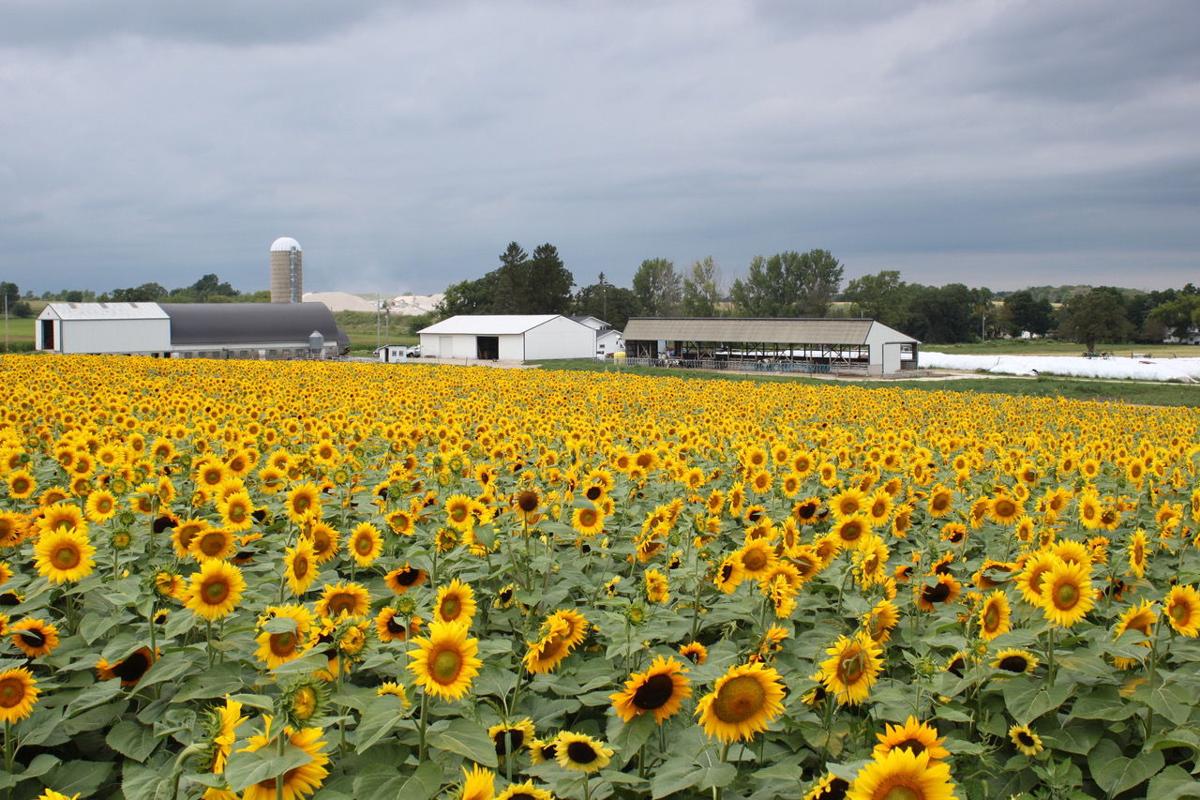 As the 2020 planting season nears, the country is gripped by the effects of the coronavirus, which have impacted the stock market and spilled over to the commodity markets to a degree. That said, sunflower prices haven't changed much in recent weeks and are still at higher levels than at this time last year.
"Old crop NuSun and high-oleic prices were unchanged to down 10 cents this week at the crush plants," commented John Sandbakken, National Sunflower Association executive director, in the April 13 NSA newsletter. "New crop prices were unchanged to down 25 cents as producers stepped up the pace to lock in prices for 2020 crop deliveries.
"Despite the recent softening in 2020 new crop prices, they continue to be higher than a year ago at this same time with oil crushers still offering Act of God (AOG) and cash contracts," he added.
As of April 13, old crop NuSun prices were $20.15 per hundredweight at the ADM crush plant in Enderlin, N.D., for April delivery and $19.25 for delivery in May. At the Cargill crush plant in West Fargo, N.D., the April delivery price was $20 and the May delivery price was $19.30.
New crop 2020 NuSun prices were posted at $17.90 cash and $17.30 with an Act of God (AOG) clause at West Fargo, while at Enderlin the 2020 new crop prices were posted at $17.40 cash and $16.70 with an AOG.
Looking at high-oleic sunflower prices, at West Fargo the April delivery price was $20.45 and the May delivery prices was $19.50. In Enderlin, the April delivery price was $20.35 and the May delivery price was $19.45.
High-oleic 2020 new crop prices were posted at $18 cash and $17.40 with an AOG at West Fargo, and $17.80 cash and $17.10 with an AOG at Enderlin. New crop high-oleic prices at Pingree, N.D., were listed at $17.30 cash, while cash prices at Hebron (Cargill) were listed at $16.60 cash and $16 with an AOG.
Producers are anxiously anticipating the start of the 2020 planting season, which is just around the corner, but as they make preparations for that start, some are still trying to wrap up the remnants of the 2019 harvest.
"The seemingly never-ending harvest of the 2019 sunflower crop is finally coming to a close," Sandbakken noted.
"In the past three months, producers harvested an additional 200,000 acres, pushing the harvested area to about 1,170,750 acres," he continued. "This represents 96 percent of last year's projected harvested acres, leaving approximately 50,000 acres to be harvested this month in the Dakotas and Minnesota before spring planting begins."
Sandbakken also noted that following USDA's release of its April WASDE (World Agricultural Supply and Demand Estimate) report earlier this month, the reaction in the trade was mixed.
In the report, USDA pegged the U.S. 2019-20 corn ending stocks at 2.092 billion bushels (BB). That's slightly more than the 2.0 BB the trade was expecting and higher yet from USDA's March estimate of 1.89 BB.
For soybeans, USDA estimated U.S. 2019-20 ending stocks at 480 million bushels (MB) in this latest report. That's 55 MB more than the 425 MB estimate last month and 50 MB higher than the trade's expectation of 430 MB.
"Overall, traders thought the report gave very little new information as coronavirus related adjustments reflected in the report were largely anticipated and provide few incentives for market participants to change their current market outlook," Sandbakken said.
2020 NSA Summer Seminar canceled
With the uncertainty regarding the COVID-19 pandemic situation and many parts of the nation under "shelter-in-place" orders, the NSA, after thoughtful consultation with leaders within the sunflower industry, has decided to cancel the 2020 Summer Seminar that would have been held in Spearfish, S.D.
"This was felt to be the best and safest course of action after careful consideration of evolving COVID-19 pandemic developments," Sandbakken said. "The NSA decided to make this decision now to allow time for attendees to make necessary travel and planning adjustments."
The next Summer Seminar will be held June 22-24, 2021, at the Radisson Hotel Duluth-Harborview in Duluth, Minn.