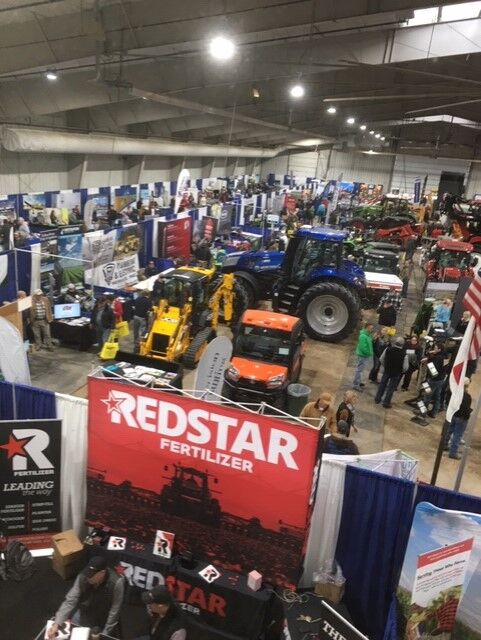 It's time to get things back to normal. That's how the organizers of the Northeast Nebraska Farm & Equipment Show feel.
Theirs is the first 100% occupancy agriculture show in the state this year. The show had originally been scheduled for earlier this year, but had been delayed due to COVID restrictions.
Now that the health mandates have been lifted by the state, the show will go on Feb. 17 and 18, on the campus of the Northeast Nebraska Community College in Norfolk, Nebraska. Organizers would like to let everyone know that there is still a mask mandate in place by the City of Norfolk.
"Our vendors are very happy to be participating in our show," said Jeff Steffen, general manager of radio station WJAG, the show's organizer. "It's been a long time since they have been in front of groups of people."
Steffen said that they had debated postponing the show. He said the show would probably been okay to run at its original date in January. But, they felt confident things would be better if they delayed.
"We wanted to be sensitive to the needs of our vendors," he said. "We contacted them and they overwhelmingly supported the delay."
Northeast was also very accommodating when it came to rescheduling. There were some vendors that dropped out of the show. Steffen said this was due to their corporation's COVID restrictions. These same vendors retained their option for having a booth at next year's event.
"We had 10 to 15 opt out for this year," he said. "We were able to fill their slots and expand a bit with a total of 20 to 30 new vendors."
He said the new vendors will include implements, feed, seed, portable corrals and new technology. The first-time attendees feature a pest technician, an organic fertilizer company, pre-cast feed bunkers and custom-built shop work stations. The show will also host pesticide and chemigation training for the first time. By popular request, there will also be a couple of exhibits focused on the ladies attending the show.
"We listen to suggestions and are happy to get them," Steffan said. "We want people to leave our show and say: 'That was worth my time.'"
Jon Burleson can be reached at jon.burleson@lee.net.