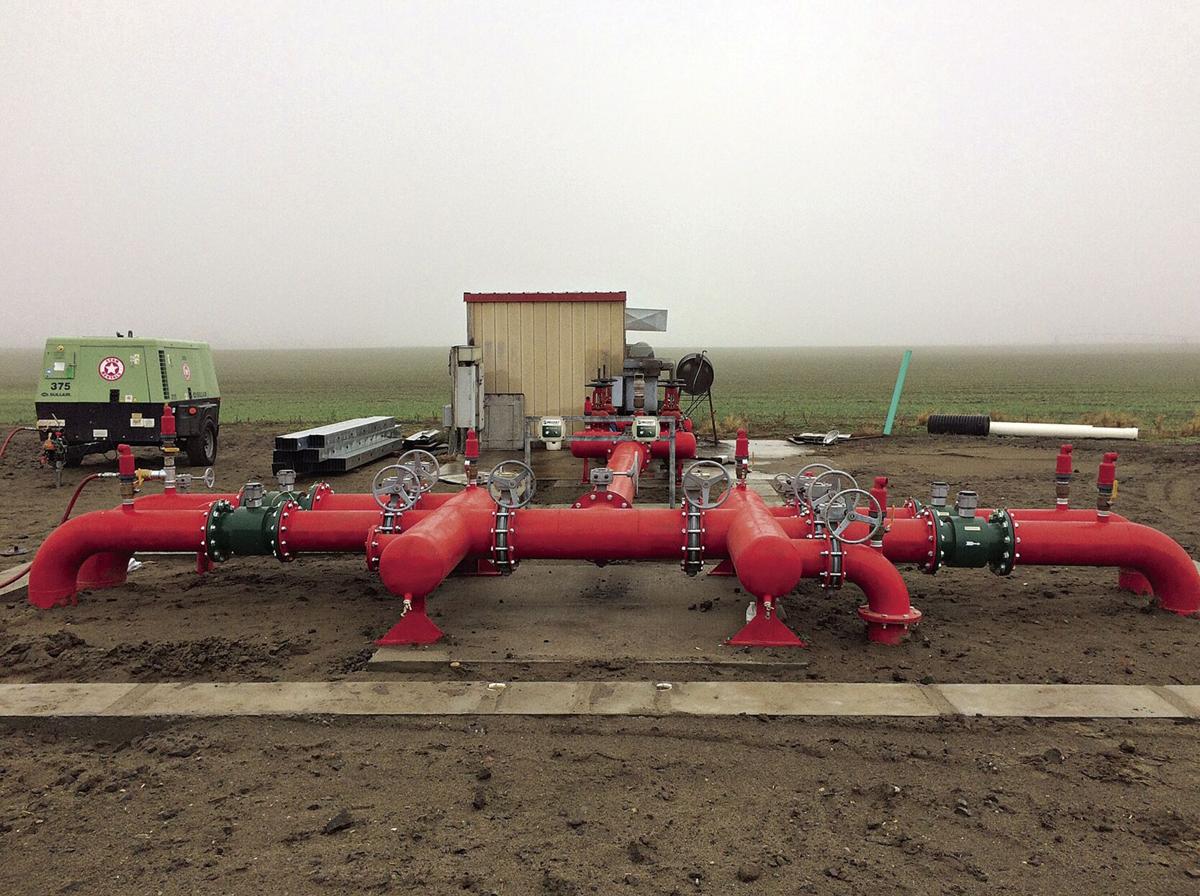 Agricultural producers have been looking for simple and affordable products to remotely monitor and control their irrigation wells and pumps. The FieldNET M2 Connect and M2 Control from Lindsay Corporation are easy and impactful solutions.
"If the need is to only remotely monitor, the M2 Connect can monitor two inputs," said Reece Andrews, product manager for Lindsay. "The producer can track and log water usage, water pressure, pond or tank levels, temperature, and even rainfall. Users can be setup to receive alerts if their application is exceeding low or high thresholds."
A more advanced product, the M2 Control will also monitor two inputs, plus, it includes two outputs for remote control of pumps, motors, engines and valves.
With pumps as an example, the M2 Control allows a producer running center pivots to turn their pumps on or off through the FieldNET app, saving time and labor. Likewise, the M2 Control can be linked with one or more pivots to automatically turn them on or off based on the pivot's running or stopped status.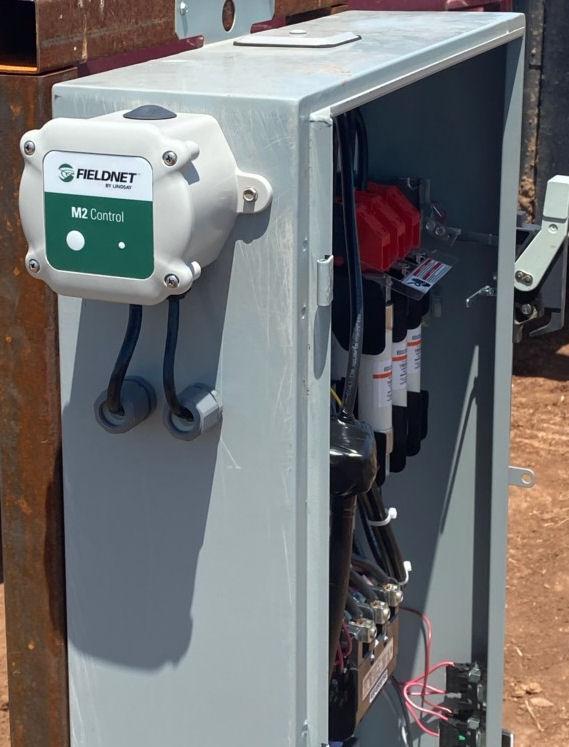 The M2 Connect and M2 Control can also be used with other applications like remotely monitoring and controlling water and fluid levels; drip and flood irrigation systems; reservoir levels; and engines, fans or any device controlled by a switch.
"The producer doesn't have to worry since the M2 is monitoring 24/7 and can provide instant alerts," Andrews said. "The M2 Connect and M2 Control are compact, easy to install and handle a wide variety of applications across the farm."