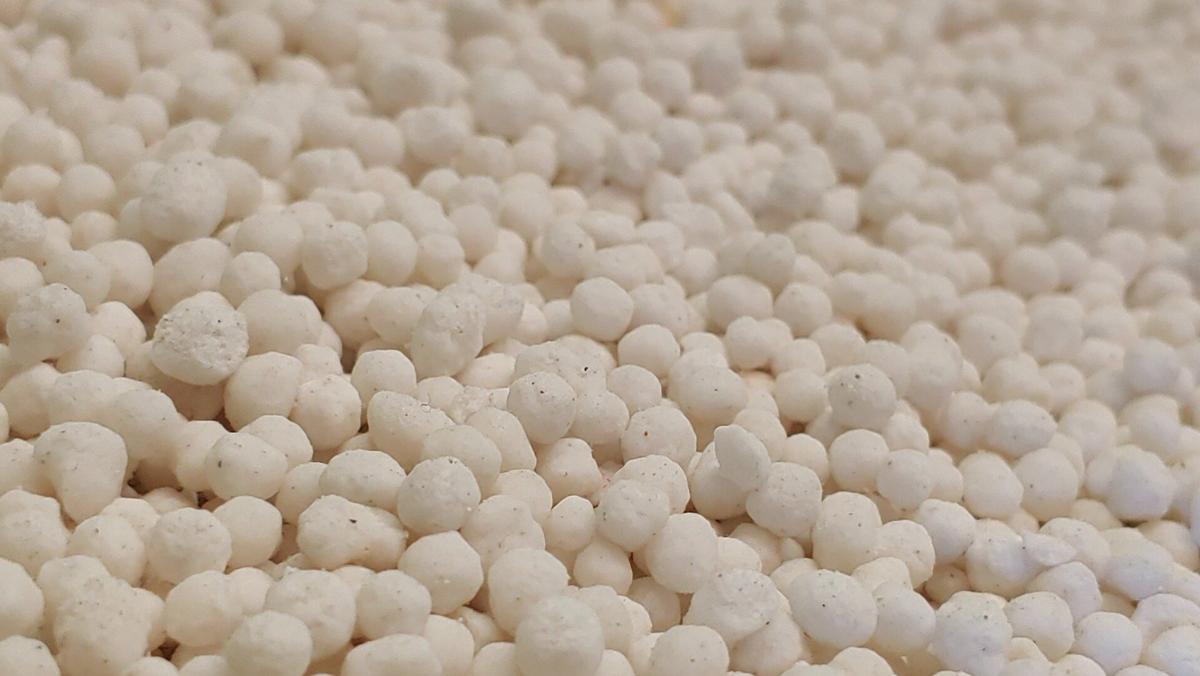 I've received some questions regarding prussic acid concerns recently. This topic, coupled with questions over the skyrocketing prices of some fertilizers spurred this installment of Sow and Grow with Sara.
Prussic acid a concern for fall
Prussic acid poisoning is an important issue to watch for this time of year, especially during dry periods when frost is a risk. Ruminants are quite susceptible to prussic acid poisoning, specifically in sorghum, Sudan grass, sorghum Sudan grass, and Johnson grass.
Prussic acid is released from the plant very soon after frost or freezing or crushing, trampling, chopping of the plant. Death may occur within three to four hours at high levels of toxicity.
With fall frosts, this must be taken into consideration before grazing. Because prussic acid release can happen almost immediately after a frost and may be high in any regrowth following a frost, waiting at least 10 days after a frost allows gasses to leave plant tissues and greatly reduces risks when grazing.
Repetitive light frosts create tough decision making situations for many producers worried about prussic acid. The safest solution is to check the field for frost damage, and if any signs of frost are present, remove cattle immediately.
Prussic acid is less of a concern when haying or chopping, as ensiling and curing greatly decrease the prussic acid content of feeds.
For more information on prussic acid and safe levels, visit extension.sdstate.edu/prussic-acid-poisoning.
Fall soil sampling especially important this year
With fertilizer prices on the rise, it's more important than ever to understand your soil test levels and crop response to applied fertilizers. Fall is a great time to get some soil sampling done before the soil freezes.
The non-mobile nutrients, phosphorus (P), potassium (K), pH, soluble salt content (EC), and most micro and secondary nutrient soil tests are minimally affected by sampling time. However, try to avoid soil sampling after an extreme dry period as K levels will be lower due to the effect of shrinking clay mineralogy holding onto K more strongly.
Soil biological activity affects nitrogen (NO3-N) and sulfur (SO4-S) soil tests. It is recommended to wait until soil temperatures reach less than 50 degrees in the fall before sampling. Above this temperature, nitrogen and sulfur are released from organic matter and crop residue.
Other factors such as warm winters with early springs, sampling small grain stubble with excessive regrowth, and amount of snow cover can lead to changes in NO3-N soil test levels before planting the following spring.
Generally, soil tests for P, K, pH, EC, calcium (Ca), magnesium (Mg) and micronutrients will not change immensely from year to year; these can be analyzed every 2-3 years. Conversely, levels of NO3-N can change greatly from year to year and should be analyzed every year a non-legume crop is planted.
Soil samples should represent a uniform area of your field; take time to assess fields and split them up by differences such as texture, color, slope, amount of erosion, drainage and pest management.
Another option for producers using precision GPS technologies may be the grid management approach, which produces an individual soil test profile for a set grid size throughout the field.
Zone management is another popular and more accurate method of field sampling; a producer creates management zones based upon field characteristics and soil properties and samples/manages each zone separately. This data can then be used with variable rate application systems.
Regardless of what sampling method you use, some basic guidelines should be followed.
When sampling with a hand or hydraulic probe, carefully remove crop residue from the soil surface, then insert the probe (as straight as possible) to the desired depth. Take 15-20 samples from each management zone (or six to eight per grid) and mix thoroughly as soils can be highly variable from one point to another.
Sampling depth should be consistent from year to year between fields so that nutrient values can be comparable over time.
Sampling depth is also important when taking soil samples. For P, K, pH, OM, EC, zinc, iron, manganese, copper, and boron a 0-6 inch sample depth is recommended. A deeper sample (0-24 inches) is recommended for mobile nutrients like NO3-N, chloride, and sulfur.
Best practice is to separate deep samples into two sub-sample depths, 0-6", and 6-24". Keep in mind that deep samples (0-24" or in some cases 0-48") must be taken if the field is a part of a Concentrated Animal Feeding Operation (CAFO) manure plan. In tilled fields, sampling prior to tillage operations is preferred for most accurate results.
Use a labeling system that works for you and the lab in which you intend to submit samples. It is best to air dry samples before mailing (do not use heat) or keep froze and ship as quickly as possible, avoiding weekend layovers.
For a list of known soil testing labs in and near South Dakota, visit extension.sdstate.edu/soil-testing-labs.
Sara Bauder is an agronomy field specialist with South Dakota State University Extension at the Mitchell Regional Center. Reach her at 605-995-7378 or sara.bauder@sdstate.edu.