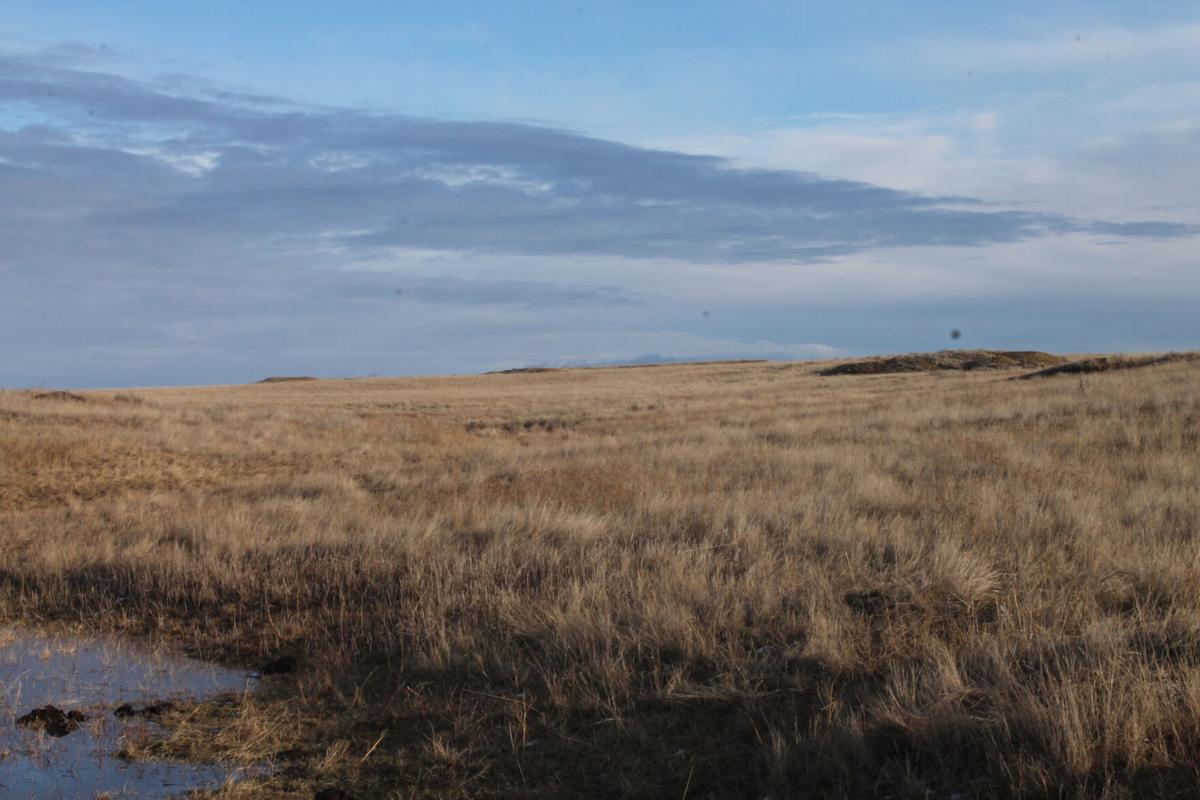 The National Environmental Policy Act (NEPA) establishes our country's environmental policy and implementation. Pertaining to any federal lands, NEPA is much more than an acronym, especially to agriculturalists.
On Feb. 23, as a part of the Dan Scott Ranch Management Program's Natural Resource and Policy Seminar Series, attorney Peter Taylor and Montana Farm Bureau ACE Leadership Program coordinator, Chelcie Cargill, discussed why it is important for agriculturalists to participate in the NEPA process and how to do it effectively.
"I think NEPA touches everyone, whether they know it or not," said Taylor, who specializes in energy and environmental law and commercial litigation for the firm Crowley Fleck PLLP.
Signed into law in 1970, NEPA came about on the heels of Rachel Carson's "Silent Spring" at a time when the United States was having a large environmental push. The original act was a mere six pages long with the main purpose of declaring national policy, which will encourage productive and enjoyable harmony between man and his environment.
Taylor went on to explain that NEPA is also responsible for creating the Council for Environmental Quality (CEQ), which oversees exactly how a federal agency implements NEPA rulings. It also develops and recommends environmental policy for the President of the United States. Changing administrations always play a role in the CEQ and, as expected, Biden's CEQ is heavily focused on climate change. Something, Taylor said, all ranchers need to be cognizant of.
"I think producers would be smart to start researching arguments as to why cattle in Montana don't have any impact on climate change," Taylor clued during his presentation.
The NEPA process begins when a federal agency develops a proposal to take a major federal action. Environmental review under the NEPA process includes three main levels of analysis: categorical exclusion, environmental assessment (EA) and environmental impact statement (EIS).
To cattle producers who have BLM and Forest Service Leases as part of their grazing operation, the NEPA process can seem frustrating, especially since it is not unheard of for a full EIS to take up to 5-7 years to complete.
The good news is, a rancher's voice actually can be very influential throughout the NEPA process. After Taylor had laid the groundwork for better understanding the NEPA process, Cargill outlined when and how a rancher can advocate effectively during what may seem like a Bureaucratic web of environmental paperwork and public commenting.
The NEPA process involves many procedural steps. Thankfully, the very first step in the process, where the pre-plan is being developed, is a time where producer participation is welcomed and very much encouraged. Making a presence from the very beginning establishes commitment and shows the involved agency just how important the outcome of the NEPA process may be on the agricultural producer.
"I think the bottom line here is to engage early and engage often," Cargill added.
When commenting and participating throughout the NEPA process, both Taylor and Cargill advise it is a good idea to give specific and pointed information and feedback. Don't be afraid to tackle hard subjects like climate change and be diligent about bringing to light the most recent scientific data related to the subject.
"I think it is important for us to remember, as we look at how we can comment on NEPA, that even federal agencies sometimes have older notions of what is scientifically correct," Taylor said.
Continuing on with the seminar, Cargill addressed how important collaboration can be while advocating during the NEPA process. Turning to industry-relevant groups for support and gathering resources from universities are some ways to help add strength to an idea. Also, looking to join forces with like-minded stakeholders outside of the agriculture circle only helps assert and legitimize any points or concerns a producer may have.
"Don't be afraid to speak out and collaborate outside the typical orbit to find where those commonalities lie," Cargill said.
Commenting during one of the five stage of the NEPA process where public participation is allowed is not unlike any sort of agriculture advocacy; respect and professionalism are key. Ranchers and federal agencies have long had tense relationships, but commenting during NEPA is not an open invitation to air any grievances or malcontent. Create a communication plan and stay focused on the task at hand when working through the NEPA process.
Cargill wrapped up the seminar by reminding everyone that the NEPA process is not a fast one. Even so, don't get deterred because producer participation can be very important to NEPA decisions.
A recording of the full seminar where Peter Taylor and Chelcie Cargill discuss advocating during the NEPA process can be found on the Dan Scott Ranch Management Program webpage at animalrange.montana.edu/danscott.