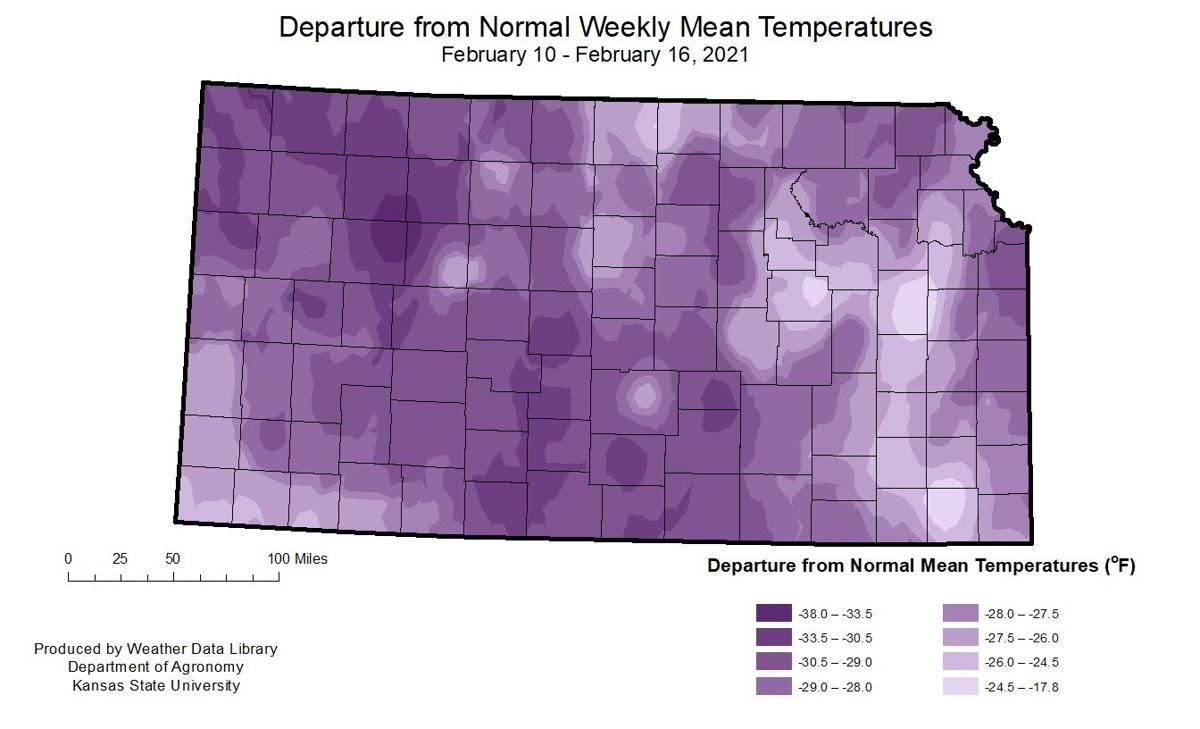 On the heels of record cold February in the Plains, farmers and ranchers are closely eyeing the spring forecast released by the Climate Prediction Center Feb. 18.
With a disrupted polar vortex driving Arctic air and wintry weather deep into the southern U.S., the disruption was temporary, but impacts on cattle operations, winter wheat and other agricultural interests across the nation's mid-section were locally severe.
Spring should bring warmer weather that's typically associated with La Niña, U.S. Department of Agriculture meteorologist Brad Rippey said.
"March-May 2021 should feature temperatures averaging above normal across large sections of the country, although periodic cold out-breaks may still occur," he said.
Spring temperatures should be warmer than normal for much of Nebraska and eastern Kansas. The western half of Kansas has a greater chance of higher than normal temperatures.
Precipitation-wise, there's a likelihood of drier-than-normal spring weather from the central and southern Great Plains westward into California. For much of Nebraska, spring precipitation could be slightly below normal. Kansas is split in half, with the eastern part offering a slightly greater chance for normal precipitation than the west.
"Across the southern half of the Great Plains, a dry spring could further harm winter wheat already stressed by drought and the February cold wave," Rippey said.
This spring's outlook is driven largely by two factors: lingering La Niña conditions in the Pacific Ocean and dry soil moisture conditions across the western half of the U.S.
"Spring weather is notoriously variable and typically more difficult to predict with any certainty," said Michael L. Moritz, meteorologist with the National Weather Service in Hastings, Nebraska.
He noted that past La Niña events in the Central Plains resulted in drier conditions through mid-April with somewhat increased precipitation thereafter, and variable temperatures.
Recent snow has helped but soil moisture remains extremely dry, especially in southwestern Nebraska and northwestern Kansas. Dry soil moisture conditions often strongly impact temperatures and help push temperatures above normal this spring.
Winter moisture typically isn't enough to overcome existing drought conditions, Moritz said.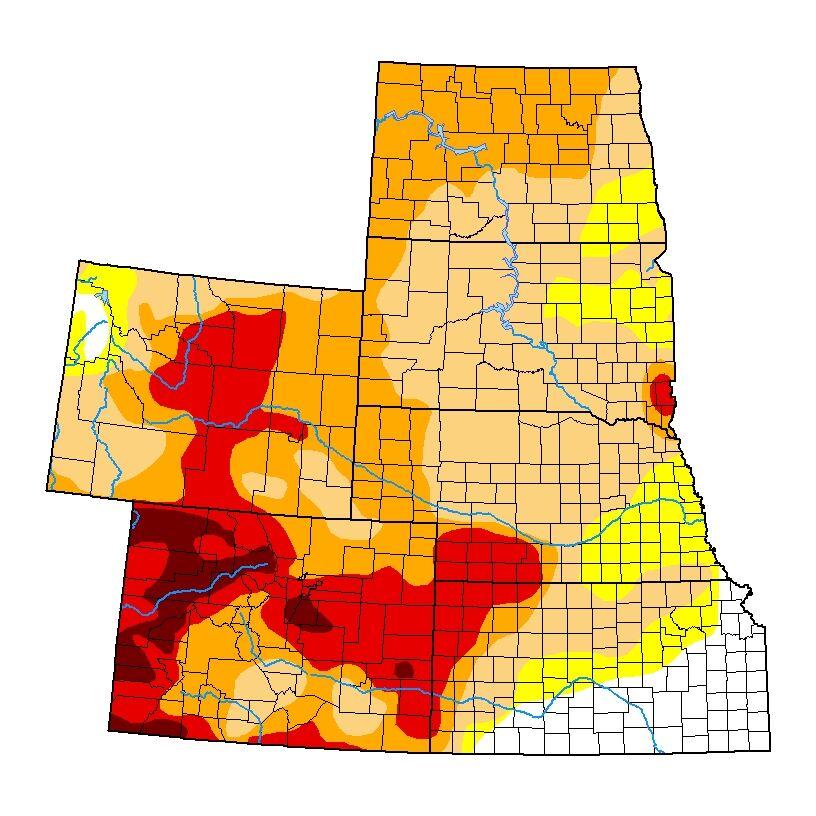 Nebraska climatologist Al Dutcher has a different theory. He said he's "shocked" by the forecast for warm and dry weather. He's doubtful trends of the last few months with change.
"The overall trend exiting a La Niña event is for colder than normal temperatures during March for Nebraska and April for the northwest half of Nebraska," Dutcher said. "April's can be dry, but May and June lean toward wet and cool."
He expects at least one more major storm to unfold in the Plains before mid-March. 
"Bottom line, I expect a cool first half of spring with warmer conditions developing during April, before stormy and cool conditions develop during May," Dutcher said.
Spring will be welcome for many farmers and ranchers.
Places across Kansas and Nebraska the week of Feb. 15 were more than 30 degrees colder than normal. The average temperature in northwestern Kansas was -0.8 degrees, which was colder than normal by almost 32 degrees, said Mary Knapp, assistant state climatologist at Kansas State University in Manhattan.
The coldest temperature reported was -33 degrees at Lovewell Lake in Jewell County on Feb. 16. Preliminary reports indicate 331 new records were set for maximum temperatures recorded in Kansas during the week, along with 156 records minimum temperatures.
Lincoln, Nebraska's temperature plunged to -31 the morning of Feb. 16, a record cold temperature for that day and the second coldest Lincoln temperature since records began in 1888. The previous record for that day was -18 in 1978. There were many other record cold temperatures in Nebraska that week, too.
Snow is setting records, too. If Lincoln receives normal snowfall through spring – another 8.2 inches – this winter would position the city at No. 3 in its records with 55.7 inches of snow for the season.
As Iowa transitions from winter, which is the driest season, the Iowa Climatologist expects the amount of precipitation to gradually increase through spring. Rainfall should peak in May and June, Iowa's two wettest months.
The latest outlooks show chances of warmer conditions in spring, noted Iowa climatologist Justin Glisan. April through June, there's a slightly higher chance of wetter conditions over the eastern half of Iowa.
Reporter Amy Hadachek is a two-time Emmy Award winning meteorologist and a storm chaser who earned her NWA and AMS Broadcast Meteorology Seals of Approval. She and her husband live on a diversified farm in Kansas. Reach her at amy.hadachek@midwestmessenger.com.