COLUMBIA, Ill. — Adam Stumpf doesn't take the grain he harvests to an elevator. He brings it to his distillery.
The Monroe County, Illinois, native is finding success with a very unusual enterprise. He grows all of the grains used in making spirits, using a small portion of the family farm.
"We're one of the few distilleries that grows every kernel of grain that we put in the bottle," Stumpf said of his distillery, Stumpy's Spirits.
Growth has exploded since he first opened his doors in July 2015. Weekly capacity has increased from four to 40 barrels. Each barrel — all made from Missouri white oak — holds about 53 gallons. From the beginning, Stumpf insisted on a self-sustaining strategy.
"When you put a commodity inside a commodity, you end up with a commodity," he said. "With our own grains, we feel like we're better able to innovate. I am the one who puts my butt in the tractor."
Many distilleries advertised as locally sourced grow some of their grain, but few produce everything they use, he said. Stumpf rents 50 acres of his family's 4,000-acre farm to grow corn, wheat, barley and rye. The grain is delivered right to the distillery, to an on-site cleaner.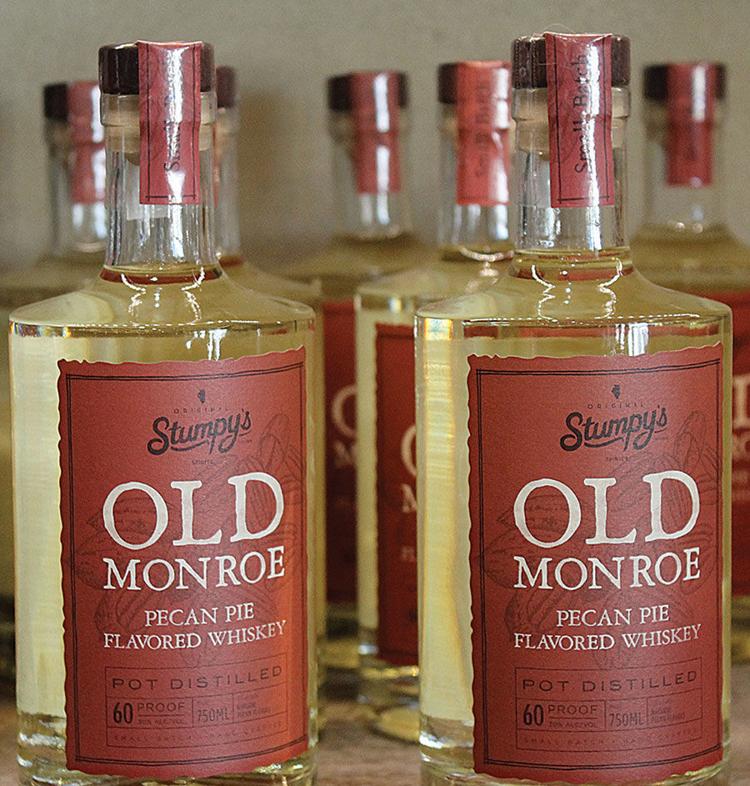 Whiskey, bourbon, vodka and gin are produced here, some of it flavored, such as the popular Pecan Pie Whiskey.
Stumpf grew up on the family farm, studied engineering in college and worked for a few years for Anheuser-Busch in St. Louis, a short trip across the Mississippi River from the eight-generation farm. He learned a lot about alcohol production there, but also credits the family farm as a learning laboratory.
"A lot of it was at home; I'm self-taught," he said. "Among many generations of consumers, I'm the first generation of producers. I started out home-brewing beer. Working at Anheuser-Busch gave me a sound foundation of beer. There are a lot of parallels up to the point of distillation."
There has also been a learning curve growing the grain that goes into his spirits. He grows yellow dent corn, but also a few heirloom varieties, such as Bloody Butcher and Jimmy Red.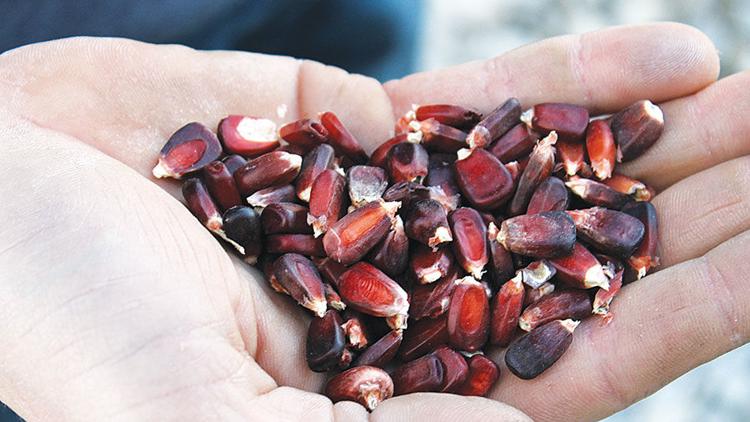 "We spent five years finding grains that do well in the field and the distillery," Stumpf said. "Barley and rye have been a bit of a challenge, because they're not commonly grown in this area other than for feed. We're very selective. We were really short on barley and rye the first year. We didn't realize the challenge of buying seed."
It took a few years to build up the seed bank for the heirloom corn varieties he grows.
He sends his barley off to Indiana or Michigan to have it malted. It would be less expensive to buy malted grain, but Stumpf is adamant about supplying his own. He will soon be doing his own malting on site, which he believes will make his the only distillery in the nation that grows all its own grain and malts its barley.
Stumpf credits his farming background for coming up with innovative ideas, such as repurposing a used olive oil bottling line to fill bottles of spirits.
"That's the biggest thing I learned on the farm — how to adapt," he said.
Most of Stumpy's spirits are sold through distributors. They can be found as far north as the Wisconsin border and as far west as Kansas City. Spirits are also sold on location, as the distillery has become an agritourism destination.