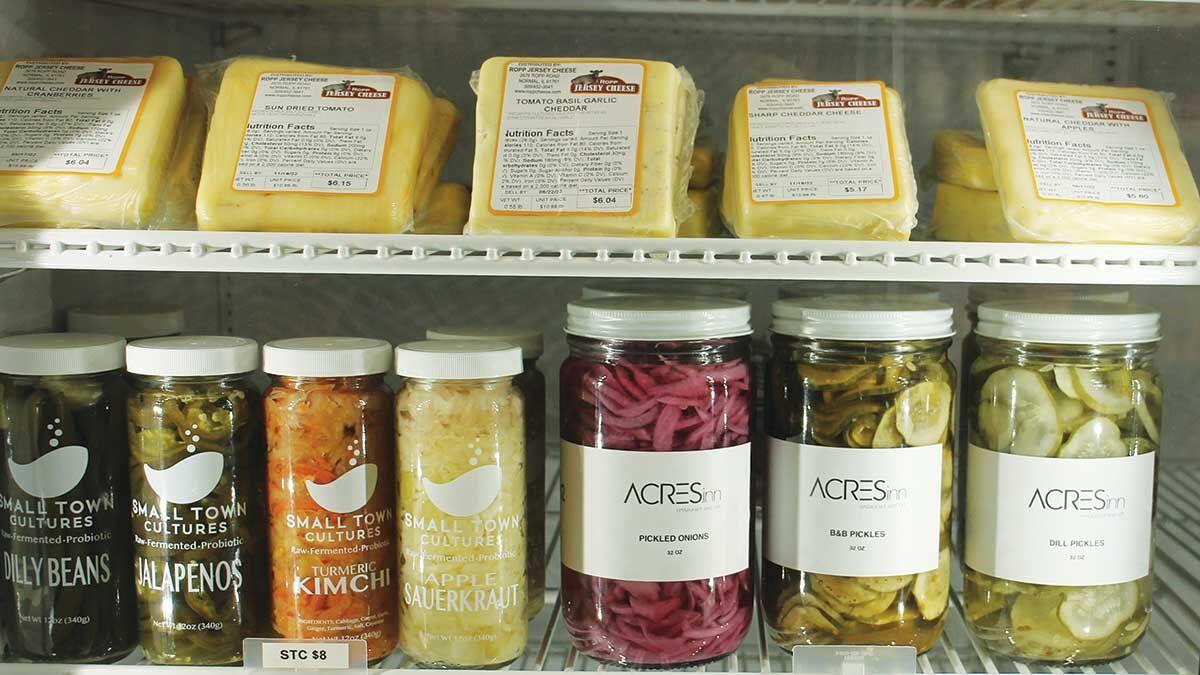 Among the products the store carries are veggies in pickling brine:
3 C. vinegar of choice
2 C. water
1 C. sugar
1/2 tsp. mustard seed
3 T. honey
1 tsp. salt
Combine all in a medium pot and bring to a boil, stirring occasionally. Turn off heat and pour over seasonal, cut vegetables. Let cool at room temperature and refrigerate. Keeps for a month.