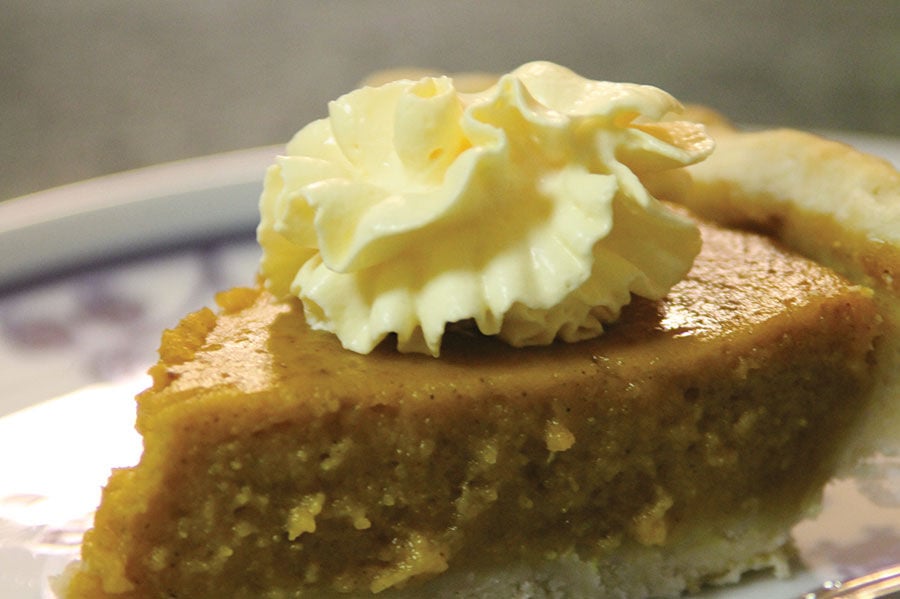 ALGONA, Iowa — There's nothing quite like fresh pumpkin pie to top off a great holiday meal, but few people actually make a pumpkin pie from scratch using a real pumpkin.
"We encourage people to give it a try," says Joanne Roepke Bode, who grows pumpkins on her family's farm in north central Iowa. "It's not as hard as you think. It really is fun."
Roepke Bode has a simple message for people who are scared to try a pumpkin pie from scratch.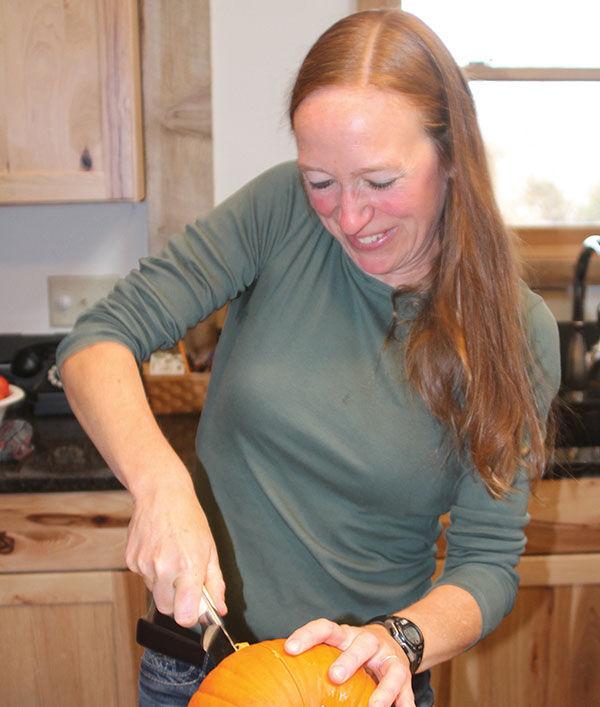 "If you can make a frozen pizza and you can make a smoothie, you can make a pumpkin pie," she says. And then she laughs and says that since you can buy a pie crust at the store, you could probably get by with just being able to make a smoothie.
The process really begins with the pumpkin. Most people buy pumpkins for Jack-o'-lanterns or for simple decoration, Roepke Bode says. But you can buy pie pumpkins that are edible. One is usually enough to make a pie. Many different types of squash also work well. Varieties such as Butternut, Buttercup, Butterkin, Sunshine, North Georgia Candy Roaster, Blue Hubbard or Winter Sweet are all good.
Once you have the pumpkin, cut it in half, remove the seeds, and place the two halves face-down on a cookie sheet to bake. After baking, scoop out the pumpkin and put the filling in a blender with a few other ingredients. Blend it up and pour it in your pie crust.
Roepke Bode prefers to make a pie crust from scratch with lard, but that could be due to the fact that she and her husband come from families of great pie bakers.
The two both hold part-time jobs off the farm. He teaches high school biology and she works at the local hospital. But they came back to the farm near Algona in Kossuth County 17 years ago and began raising a family here. Today she and her husband, Beany, grow corn and soybeans. They also operate Bode's Moonlight Gardens, where they grow 14 acres of pumpkins, along with heirloom tomatoes and a host of other vegetables. They sell their products at the Kossuth County Farmers Market and through a CSA.
Their three children, Hollis, Violet and Henry, all help out on the farm.
"It keeps us very busy," Roepke Bode says.
Beany is the farm expert on soils and irrigation and related items while she handles more of the marketing. They work together on all the labor-intensive sorting and weeding. And the kids chip in on a variety of chores.
Now, of course, the pumpkins have been picked for the year and the Jack-o'-lanterns are done. That means it's time for the pie.