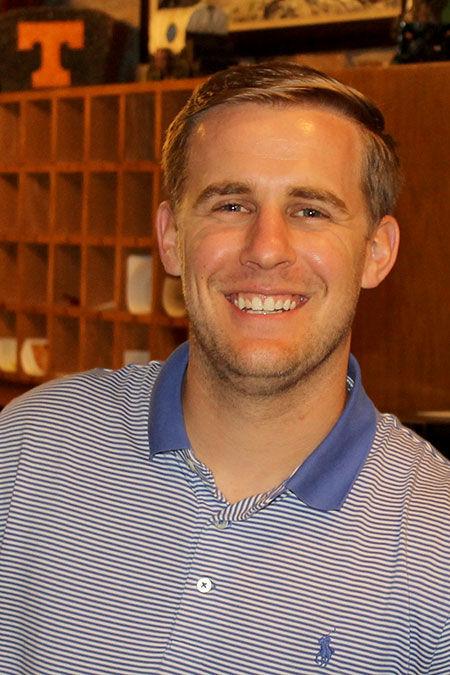 MAKANDA, Ill. — For hundreds of people every week, Giant City Lodge is like Grandma's house.
Mike Kelley — who goes by Mikey to differentiate him from his father — virtually grew up in this legendary restaurant, its rustic building nestled deep in the hills of southern Illinois, in Giant City State Park. His family has held the restaurant's franchise for nearly 40 years.
Comfort food, friendly service and the homey atmosphere draw hundreds of people every week — thousands on some days. One appeal is the family-style meals, in which groups of diners are brought food in serving bowls to pass around, just like at home.
"Fried chicken is our bread and butter," Kelley said. "It's what we're known for."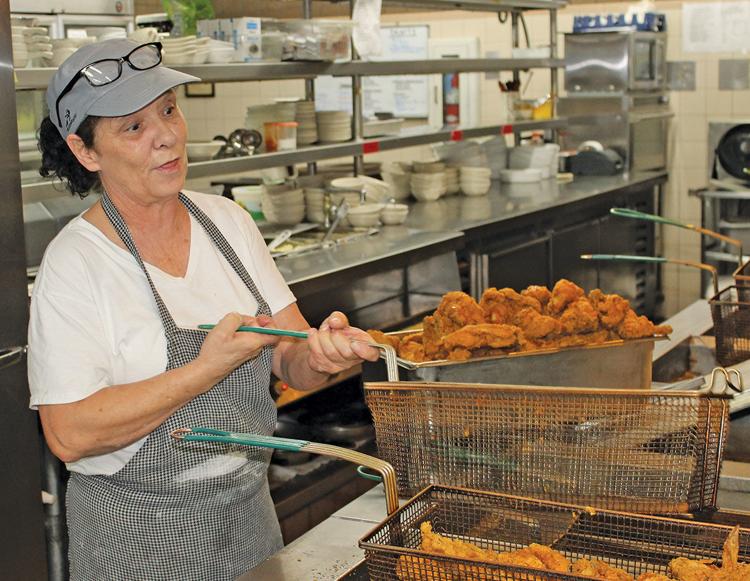 Besides the meat, the all-you-can-eat meal includes dumplings, mashed potatoes and gravy, green beans, corn, biscuits and coleslaw. And, of course, iced tea or other soft drinks to wash it all down, followed by slice of pie or other dessert.
"We actually have a really big menu, but a lot of people don't even realize we have a menu because they come for the chicken," Kelley said. "They want the bird. A lot of people come only on Sundays after church."
Other entrees include roast beef, pork shank, salmon and even bison, sourced from a nearby ranch. A popular all-you-can-eat dish served Fridays is fried catfish paired with fried chicken, something Kelley calls "Makanda surf and turf."
Besides Mikey, the family includes his father, also named Mike, his grandfather, Richard, and his uncle, Jim Booziotis. Richard and the elder Mike began operation of the restaurant in 1981.They and some of Kelley's cousins help out. Mikey's grandmother, Kaye, serves as hostess on the weekends.
"When I was old enough to see over the table, I was busing tables," Kelley said. "It was like a second home growing up. My dad calls it his fifth kid. It's a family operation through and through."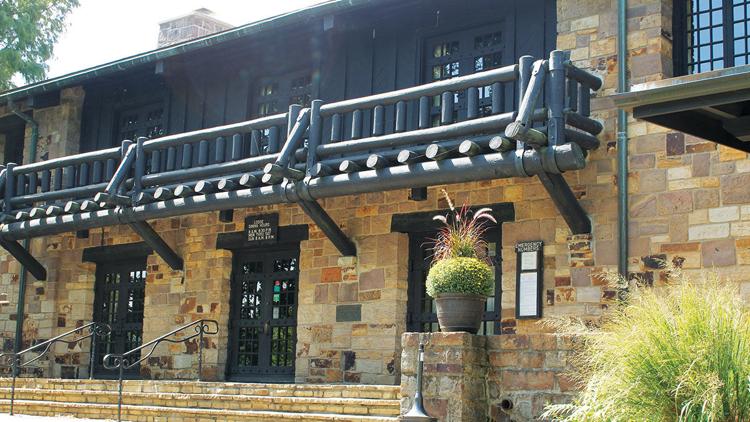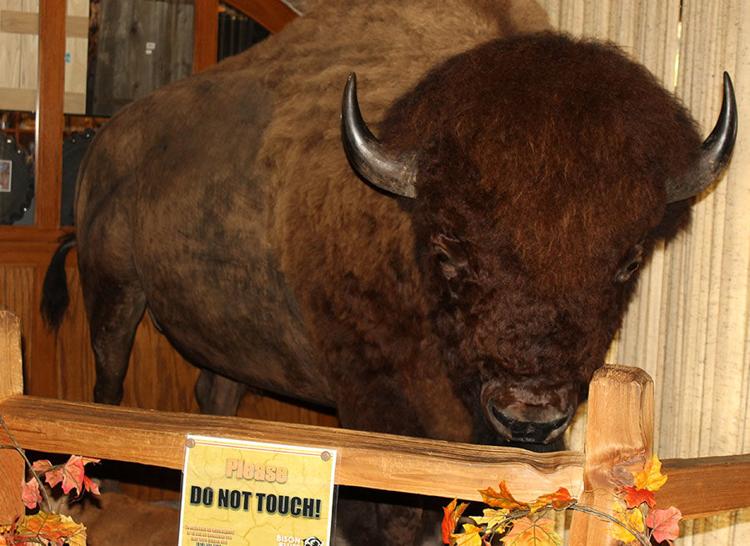 The lodge itself is almost as big a draw as the food. It was constructed during the Depression by workers in the Civilian Conservation Corps. The exterior features multi-colored sandstone blocks and the interior is accented by large, white-oak beams. Mounted wildlife are found throughout the building, including a full-size bison that greets visitors as they enter the restaurant.
Including the main dining area, the banquet room and the Shawnee Room, the lodge can seat up to 400 customers. On special occasions — including Mother's Day, the busiest of the year — nearly 2,500 people eat here.
Several dozen cabins are also part of the property. The park is so named because of rock formations that resemble skyscrapers, with street-like paths between.
Bus tours and other scheduled group outings can result in a rush of hungry patrons.
"This past Sunday, we had a ton of big church groups," Kelley said. "There were several groups of 20 to 30. Groups like that are easy to serve, because we do it family-style."
Despite growing up in the environment and working at the lodge, Kelley still enjoys the food.
"I've been eating it my whole life, and I'm not sick of it yet," he said.
One thing that keeps people coming back is a taste of home.
"It's a nostalgia-type thing," Kelley said. "It brings you back to Grandma's cooking on Sunday. … It's good home cooking, and apple butter with your biscuits. The chicken's awesome, but when it's paired like that with the sides, it pumps it up a notch."