COLLINSVILLE, Ill. — From cocktail sauce to a welcome addition to roast beef, horseradish is a condiment with a punch.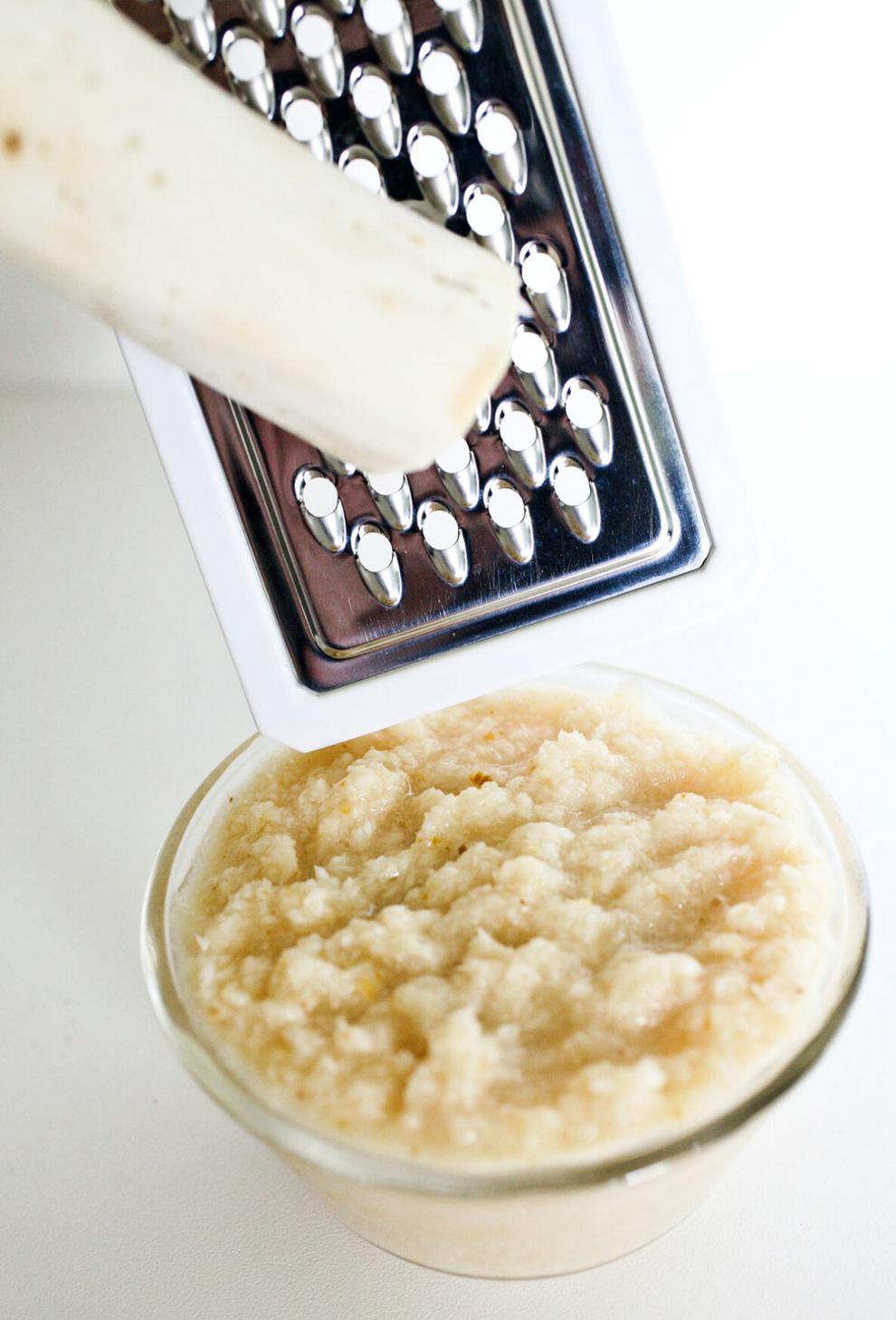 The pungent vegetable — usually sold in its processed form, mixed with vinegar — provides a gentle kick and unique flavor that can awaken many foods. Most of it comes from this area just northeast of St. Louis across the Mississippi River. Farmers in Madison and St. Clair counties grow an estimated 60% of all horseradish consumed on the planet.
It is grown on about 1,500 acres in Illinois. The producers represent an exclusive group. There are only 10 to 15 commercial farmers growing horseradish here.
They produce more than 10 million pounds annually, the majority of which is handled by the Collinsville-based J.R. Kelly Company.
"It's hard to break into the horseradish-growing world," said Kelly's Matt McMillin. "When someone gets out, there's not usually someone to jump in and start growing horseradish."
While as much as 90% of the roots produced in the United States are grown here, it is also produced in Wisconsin, the West Coast and Canada.
"There are no processing plants here," said McMillin. "We're a shipper. We don't actually do any of the grinding."
The roots are shipped whole to processors in the East, which grind them, mix them with other ingredients and ship them all over the world. Spring is a busy time for processors, largely because of Passover.
"It's typically used as the bitter herb in a lot of Jewish Passover plates," McMillin said. "In our offerings around Passover, on a traditional seder plate we get a request for green tops — untrimmed large horseradish roots. They use those leaves as garnish."
Horseradish is known for its sinus-clearing properties. Its heat is intense, but unlike that of hot peppers.
"It's little bit different burn," McMillin said. "It gets you in the sinuses rather than in the tongue and back of the throat."
Unlike peppers, the intensity subsides quickly. While most horseradish consumed is mixed with vinegar, home cooks can whip up a big sensation in the kitchen by grinding roots. It can be overwhelming.
"The fresh stuff is really great," McMillin said. "The vinegar does a pretty good job of keeping the horseradish hot over time. But in the kitchen you can really smell it. I grind it outside. We have a few stores locally where you can get the root. We ship a lot to the coast to wholesalers who will get it into retail stores and you can grind it all."
Horseradish is generally harvested in months with an "R."
"Normally it's October through April," McMillin said. "Some people get going in September and some push it to May. Sometimes you have to put an R in May. It's a stable year-to-year crop. There's a pretty steady demand."
Fresh horseradish may be finely shaved or grated and added directly to the food.
Other tips for using horseradish include:
Season tomato sauce with horseradish before spreading it on the pizza and baking.
Adding horseradish before baking gives a different flavor and is less pungent than adding after baking.
Blend 1/4 C. prepared horseradish and 1/2 C. butter or margarine. Use as a spread for canapes. Decorate canapes with sliced stuffed olives, sieved egg yolks, minced chives or fresh green onion rings.
Add prepared horseradish to mayonnaise or salad dressing. The amount to add depends upon personal preference. Use as a spread with meat or fish sandwiches.
Add prepared horseradish to your favorite barbecue sauce. If you prefer, grill the meat on one side, turn, and place grated horseradish on top. Finish grilling until done.
Mix 1 C. applesauce and 3 to 4 T. of prepared horseradish. Serve with pork, ham or veal.
Make like carrot curls. Keep them under ice water until ready to serve. These are hot — a treat for true horseradish lovers!
Add prepared horseradish (to taste) to scrambled eggs, omelets, deviled eggs, or egg salad.