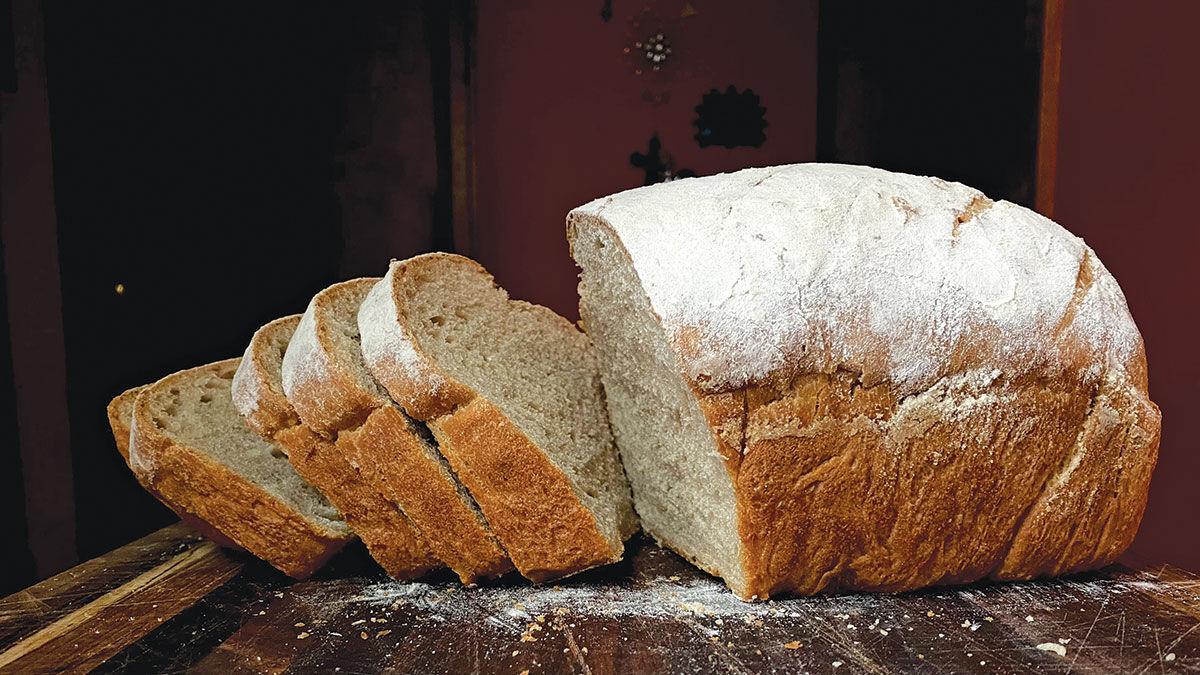 250 grams (2 C.) all-purpose flour
280 grams (2 C.) high protein bread flour
375 grams (1 1/2 C.) warm water + 2 T. for adjustments
2 tsp. yeast
2 T. water
1 tsp. salt
In small bowl; stir yeast into 2 T. of water. In mixer bowl, whisk or sift flour and salt together to blend.
Add water to flour. Mix together on low, using paddle attachment, until fully incorporated — no more than a minute, adding water as necessary. Make a dip in the dough and add the yeast and water. Don't mix yet — let the dough rest with the yeast for fifteen minutes to hydrate the flour. Then, combine with dough hook for one or two minutes, no longer.
Scoop out onto oily counter and rest 15 minutes. Stretch and fold over the next hour every 20 minutes until satiny, stretchy and shiny.
Place in oiled clear bowl and allow to rise 4 or 5 hours (depending on the temperature in your kitchen) until almost doubled and bubbly. When it wobbles like a jelly and you see the beginnings of bubbles rising, it is ready to bake.
Turn the oven on to 500°, place an empty metal container in the bottom of the oven.
Gently scoop dough out onto the counter, carefully roll into an oval (try to protect those airy bubbles), pinch the ends and the seam closed and gently place into an oiled bread pan; seam side down. Allow to puff up into a convex shape (about an hour) while the oven heats up.
Score the loaf. Place in oven. Throw a jug full of ice cubes (for steam) in the hot metal container. Turn the oven down to 450° and bake 20 minutes. Then change position to promote even cooking, throw more ice into the oven and bake for another 20 minutes.
Cool on rack before cutting. For a softer crust; cool on rack in a large paper bag.