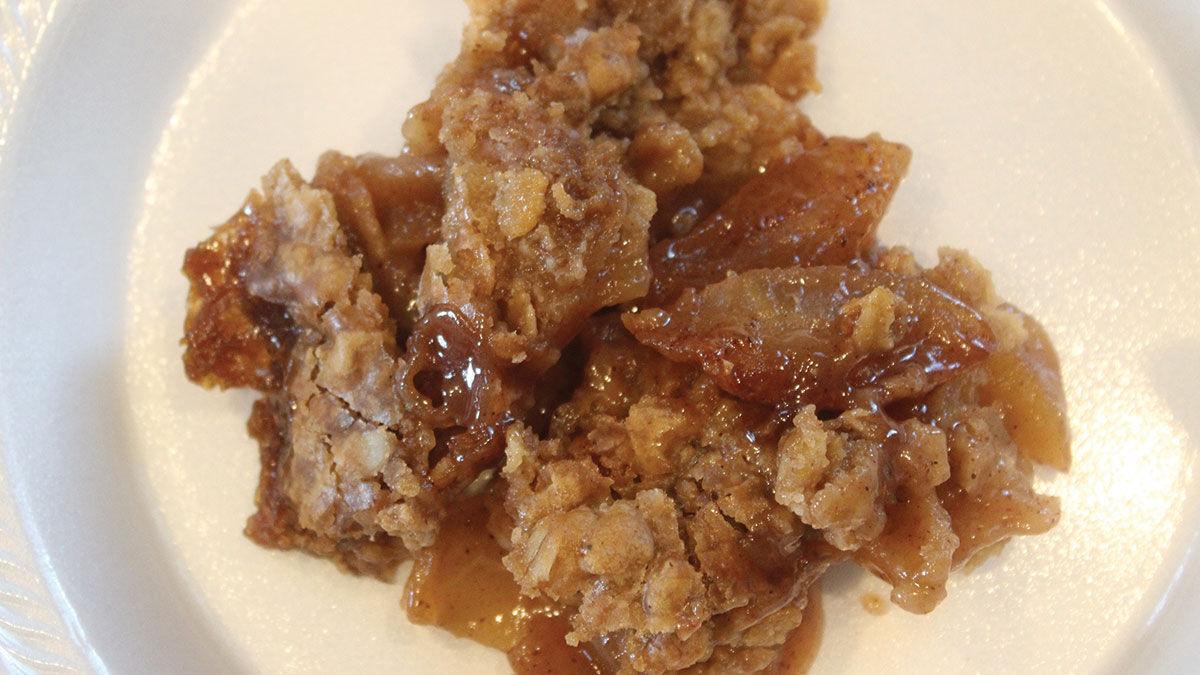 For filling:
6 Granny Smith apples peeled, cored, and sliced thin not slivered
1/4 C. all-purpose flour
3/4 C. sugar
1/2 C. light brown sugar, packed
1 1/2tsp. cinnamon
2 tsp. lemon juice
For topping:
1/4 C. light brown sugar, packed
3/4 C. old fashioned oats
1/4 C. flour
1 tsp. cinnamon
1/2 tsp. nutmeg
4 T. cold butter, cubed
1/4 C. sugar
Ice cream or whipped topping, optional
Preheat the oven to 350° and lightly spray an 8x8-inch baking dish.
In a medium-sized bowl add the oats, flour, cinnamon, nutmeg, sugar, and brown sugar. Add the cold cubed butter. Using a fork or fingers, work the butter into the flour and oat mixture until crumbly. Set this aside.
In a large bowl, add the sliced apples. Drizzle the lemon juice over the apples. Toss the apples to coat them well with the lemon juice. In a small bowl combine the flour, sugar, packed light brown sugar and cinnamon. Quickly stir together to combine. Sprinkle the flour mixture over the apples and toss to coat the apples.
Evenly layer the apples into the lightly sprayed baking dish. Evenly sprinkle the oat mixture topping over the apples.
Bake for 35 to 40 minutes, or until golden brown.
Serve warm with a side of ice cream or whipped topping.