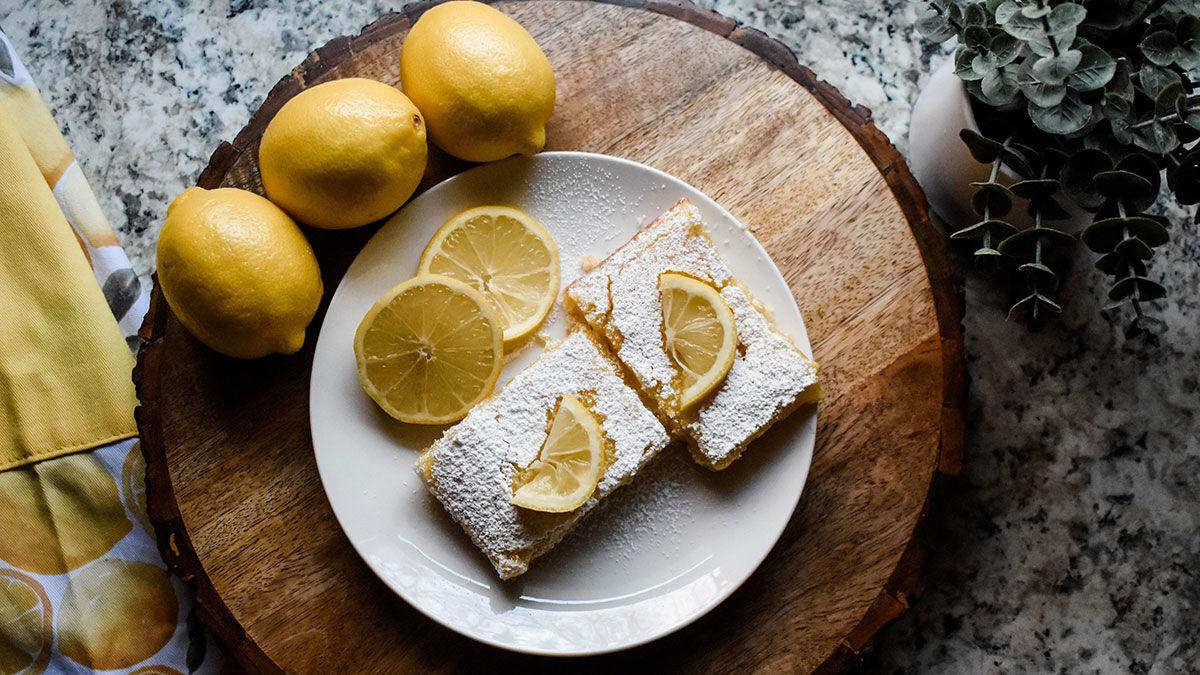 For crust:
1/2 C. butter, melted
1 C. plus 2 T. all-purpose flour
1/4 C. powdered sugar
1/8 tsp. salt
For filling:
3 eggs
1 1/2 C. granulated sugar
1 T. lemon zest
1/2 C. lemon juice (3-4 lemons, freshly squeezed)
1/2 tsp. baking powder
1/2 C. flour
For topping:
Powdered sugar
Lemon slices
Preheat oven to 350° and grease a baking pan. Andrea uses a 10.5x6-inch glass baking pan, but a 9x9 would work as well.
Mix melted butter, salt, flour and powdered sugar. Once it comes together, press in an even layer across the bottom of pan. Bake for 10 minutes; set aside.
In a medium bowl, mix eggs, sugar, lemon zest, lemon juice, baking powder and flour. Once combined, pour over crust and bake for 25-30 minutes, or until filling has set.
Once it has cooled, sprinkle with powdered sugar. You can top each bar with a lemon slice if desired. These are best served cold or at room temperature.