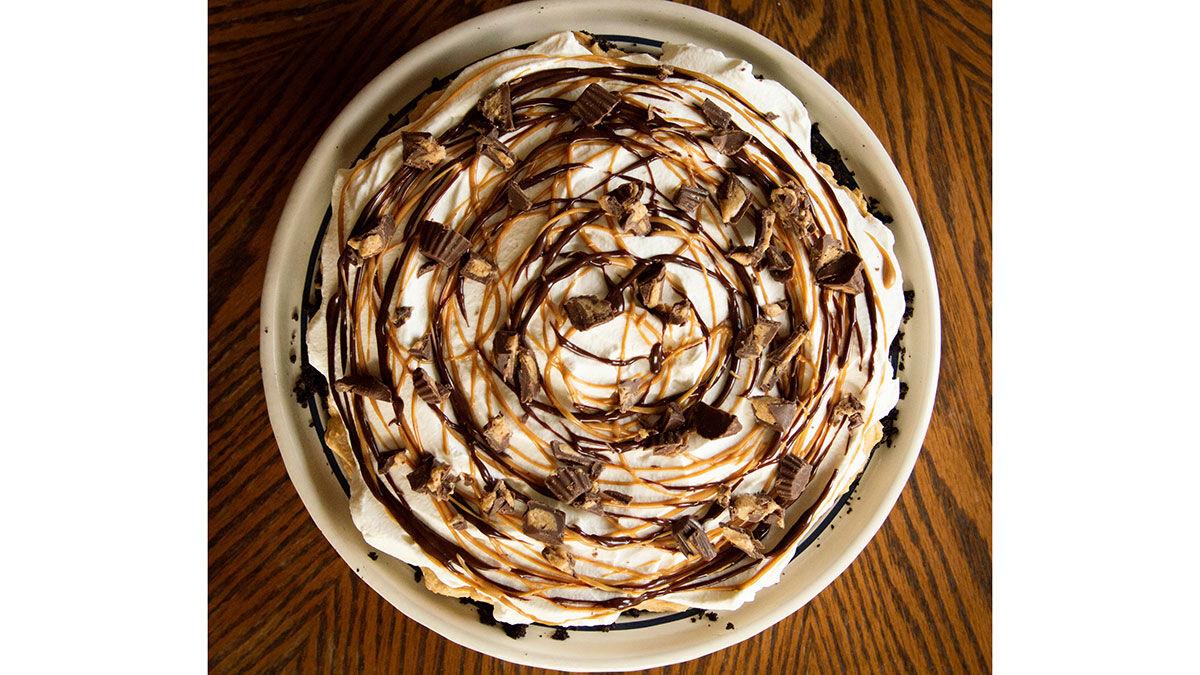 For crust:
24 Oreos
4 T. melted butter
For filling:
2 C. heavy cream
1 3/4 C. powdered sugar, divided
1 tsp. vanilla
8 oz. cream cheese, softened
1 3/4 C. peanut butter
20 mini Reese's Peanut Butter Cups, chopped
Peanut butter, melted
Chocolate sauce
Crush Oreos in a food processor. Mix together Oreo crumbs and melted butter until combined. Press into a 9-inch pie plate. Bake at 350° for 8 minutes. Remove from the oven and let cool completely.
Whip together whipping cream, 3/4 C. powdered sugar and vanilla until stiff peaks form. Set aside. Cream together cream cheese, 1 C. powdered sugar and peanut butter. Fold in half of the whipped cream. Pour peanut butter mixture into prepared pie crust. Top with remaining whipped cream, chopped Reese's, melted peanut butter and chocolate sauce.
Let pie chill in the fridge for at least 4 hours before slicing and serving.