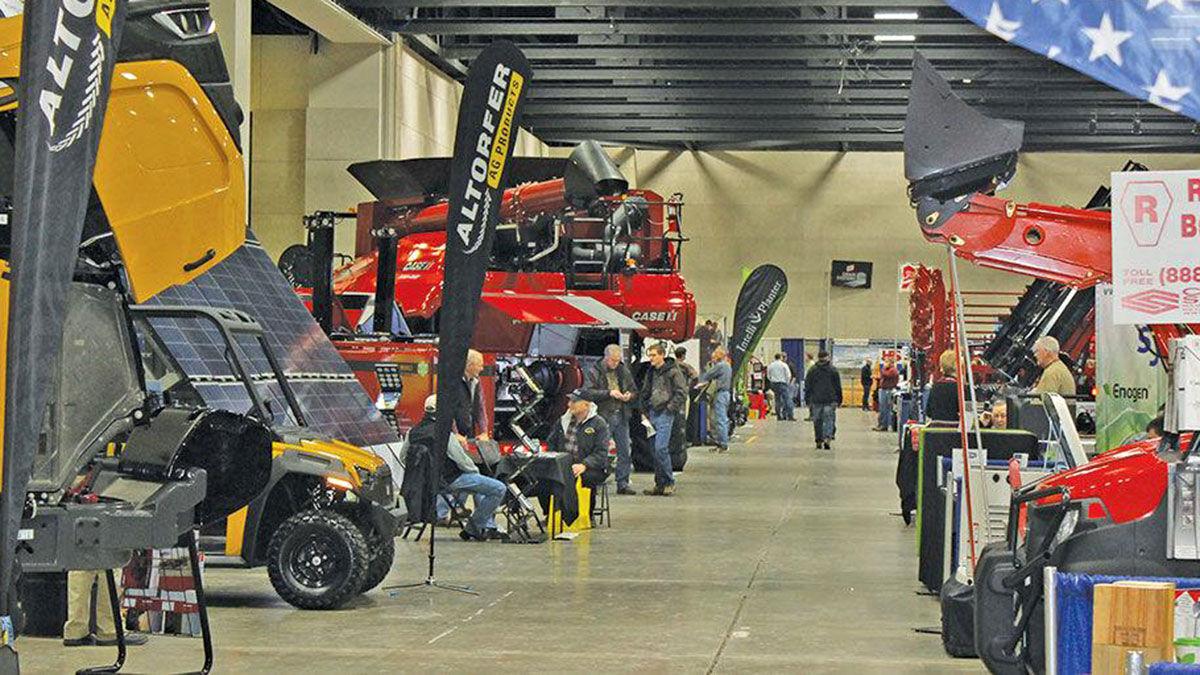 PEORIA, Ill. — Peoria will once-again play host to the Greater Peoria Farm Show Nov. 30 through Dec. 2 This year's event marks the 40th anniversary of the show.
Canceled due to the pandemic in 2020, the event returns with hundreds of exhibitors set to display the latest in agricultural products and services, according to a news release. The event is the largest indoor farm show in Illinois and recognized as one of the premier agricultural events in the United States.
"We are excited to be back this year and also celebrating 40 years of the Greater Peoria Farm Show," show manager Ron Bormaster said. "The Greater Peoria Farm Show is the largest indoor agricultural tradeshow in Illinois and one of the biggest events of the year at the Peoria Civic Center, with hundreds of exhibits, presentations, free admission, complimentary coffee and rolls and more — it's a great end of year ag event."
DTN Grain Market Analyst Todd Hultman will be presenting the 2022 Ag Market Outlook each day of the show (11 a.m. and 1:30 p.m. Tuesday and Wednesday and 11 a.m. Thursday).
And new this year, the Illinois Department of Ag will be offering Pesticide Applicator testing on Wednesday from 8 a.m. to noon and 1-4pm. The testing will be offered on a walk-up basis. Pre-registration is not required.
Each day of the Farm Show will kick off with complimentary coffee and rolls in the main exhibit hall. Early attendees can also enter to win the daily $1,000 Showbucks prize drawing. The drawing will be held each day at 1 p.m. Showbucks can be used as currency to purchase merchandise or services from any exhibitor.
Spartan Mowers is also hosting a new Test Drive and Win promotion, with the chance to win a new Spartan mower. Attendees who take a test-drive of a zero-turn mower at Spartan exhibit will be included in the drawing held Thursday afternoon.
Lunch will be served daily, featuring meats provided by Peoria favorite Alwan and Sons.
Show hours are 9 a.m. to 4 p.m. daily. Admission is free. For more information and interactive floor plan of the show, go to www.GreaterPeoriaFarmShow.com or contact Ron Bormaster at 507-437-7969.