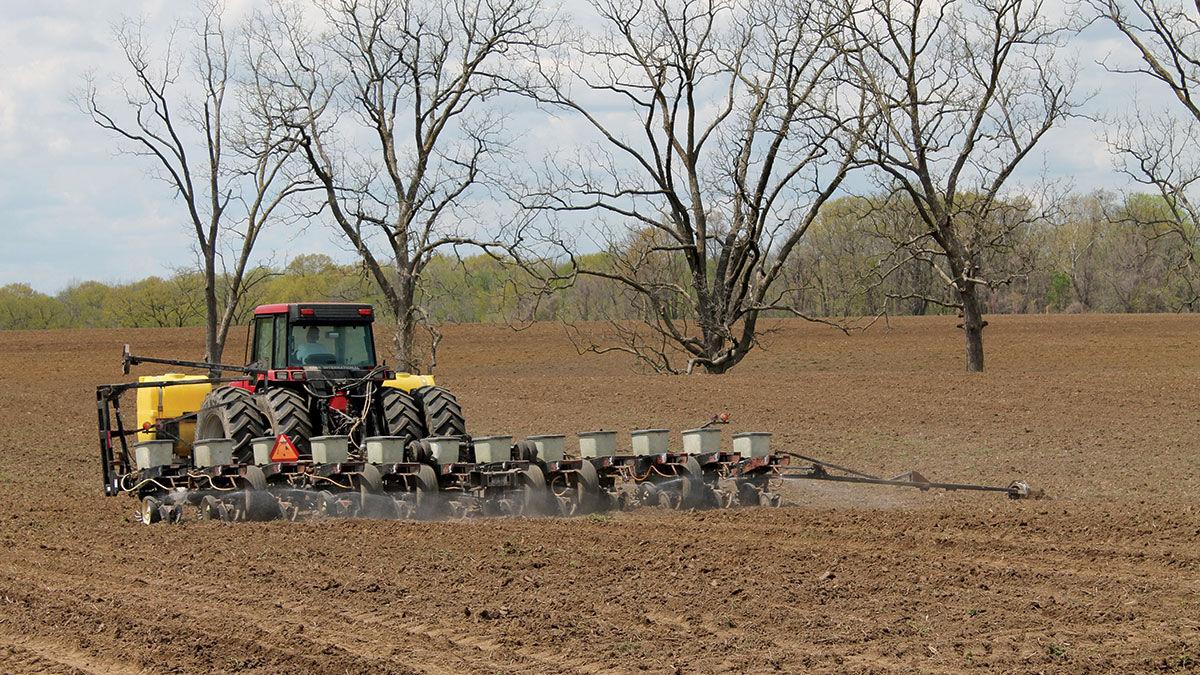 The rise of commodity prices in the last quarter of 2020 was a nice surprise for farmers who had doubted for months it would be a profitable year, said Gary Schnitkey, University of Illinois ag economist, at the university's Farm Economic Summit.
Farm economists speaking at the virtual Grain and Farm Economics Outlook Dec. 4 were not as optimistic that 2021 will be as profitable. However, they do expect it will be "at least as profitable" as most of the recent years.
In a survey of farmers and others participating in the webinar, more than half (56%) said they thought grain farm incomes in 2021 will be close to the average incomes between 2013 and 2020.
Another 36% said they expect 2021 grain profits to be above that average, and only 8% said they expect it to be below.
Federal ad hoc programs, along with decent yields and higher commodity prices, led to the profitability for grain farmers in 2020, Schnitkey said.
His forecasts for 2021 include both a scenario with no federal aid and another with considerably less aid than 2020. Thus, profit is expected to be lower if all other conditions remain the same.
"We thought it (2020) was going to be a tough year, and it's going to be a good year — at least compared to the last three or four years," said Dale Lattz, community president at First Mid-Illinois Bank and Trust.
While 2020 didn't break any corn yield records in Illinois, it was a good year for most. In Illinois average yield was up 6 bushels per acre. The normal increase has been just 2 bushels each year.
It was a different story in Iowa. Between August and November, the USDA dropped its estimated corn yield for Iowa. The change included the impacts of both derecho damage and dry weather. This, along with export demand, sent corn prices up from $3.10 in August to more than $4 in November.
"Everything works better with $4 corn," Schnitkey said.
The situation was similar with soybeans. The USDA projected a 58 bu./acre average in Iowa in August, but dropped it to 54 bu./acre in November. Prices surged in that time period from $8.35 to $10.40 /bu.
Individual marketing choices will also have a big impact on income in 2020 and 2021, Lattz said.
The projected average income for grain farmers in 2020 is $180,000, compared to $73,796 in 2019. It is higher than the last five or six years and higher than expected, he said.
"One year ago — even six months ago — we weren't optimistic about 2020 income," Lattz said.
Along with better prices came federal assistance, including the Paycheck Protection Program, Economic Injury Disaster Loans, Coronavirus Food Protection Program and the Market Facilitation Program.
"It added a lot to farm incomes," Lattz said.
Farmer return for corn averaged $91/acre in Illinois in 2020. Without the additional federal payments, that return would have been closer to $23/acre Lattz said.
When looking at 2021 budgets for soybeans, Schnitkey used a $9.80/bu. range for price and calculated with trend yields. Without federal payments, soybean returns would be about $31/acre.
For corn at $3.70/bu. with trend yields and no federal aid, he projects a loss of $52/acre for 2021.
Other factors such as additional federal payments, higher yields and higher prices could push that upward, he said. A more optimistic outlook with some of these factors could provide $33/acre return for corn.
"It would be about 2019 projected income," Schnitkey said.
The cost of rental land is another factor dictating profit. Looking ahead to rental prices for 2022, since 2021 rents are established, almost half of the outlook attendees answering a survey at the meeting said they thought prices would remain about the same for 2022. Another 45% said they think rental prices will go up a little in 2022. Only 1% thought rents would go up a lot.
Average cash rents have not seen a lot of movement in recent years, Lattz said. He expects that stability to continue.
Iowa cash rent averages $230/acre, while Illinois averages $222/acre. Indiana averages $194/acre, with Missouri averaging $155/acre.
Illinois has the highest amount of rented land in the nation at 50%. Comparatively, 41% of Iowa land is rented and 35% in Missouri, according to the USDA.
Schnitkey said there is a trend to more variable cash rent agreements, but he added he has been saying that for years.
"It's still relatively small," he said, adding it's more often professionally managed land that uses that option.