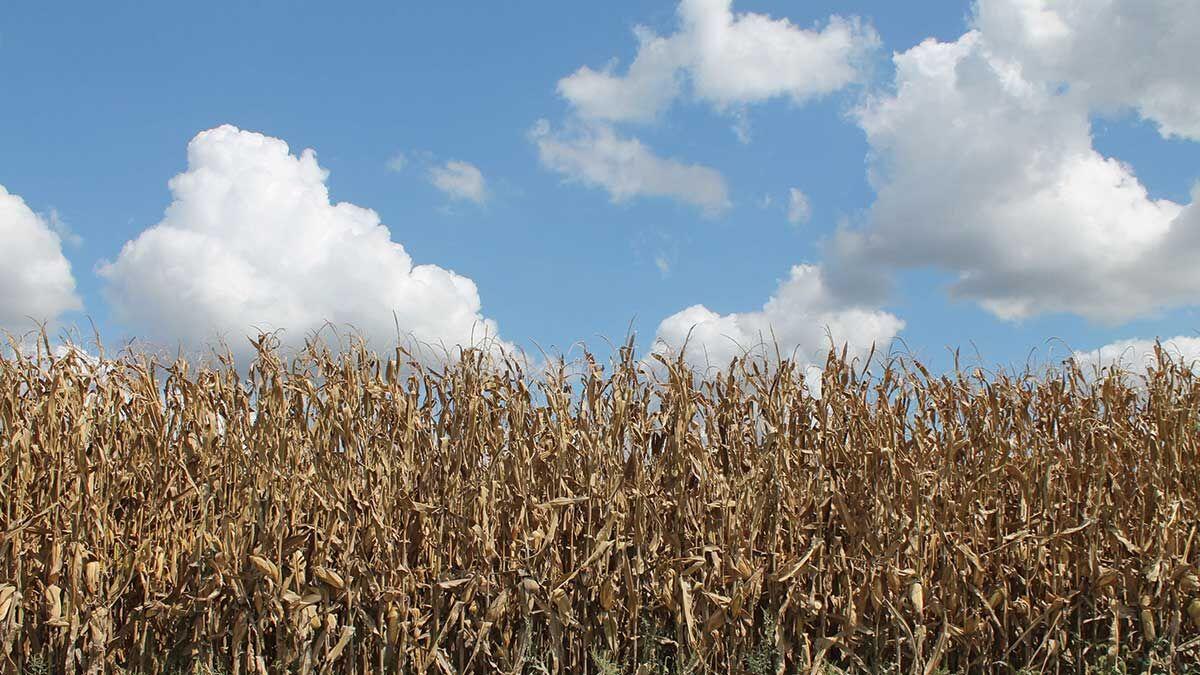 Grain farmers have no Super Bowl, World Series or Stanley Cup. But they do have yield contests.
Competition provides winners with bragging rights but there are other benefits, organizers say.
"Our contest showcases what the possibilities are," said Linda Lambur, who manages the yield contest for the National Corn Growers Association.
The possibilities may not be endless, but they are impressive, judging from the winning yields. The record is 615 bushels per acre, achieved in 2019 by Virginia farmer David Hula. He attained the top spot again in 2021 in the no-till irrigated class with a yield of 602 bushels.
Such a lofty ideal is not achievable for most growers on one acre, let alone over an entire farm. But yield competitions serve a number of purposes.
"Over time these growers are learning what is changing the game for them," said Anne Osborne of the National Wheat Foundation, which administers the contest for the National Association of Wheat Growers. "They'll focus on growth regulators, fertility and other things, and they'll do that on the rest of their wheat. We want it to be economically viable to grow wheat. This encourages them to try new things."
The wheat contest is just a few years old, while the corn yield contest has been held for 57 years. The American Soybean Association does not host a national yield contest.
NCGA's contest is expansive, recognizing both national and state winners. There are nine national categories with trophies handed out for first, second and third place. The association also honors individual state winners. Last year, entries came from 47 states, including all in the continental U.S. except Rhode Island.
There were 7,200 entrants in the 2021 contest. That's a far cry from the 30 farmers from four states in the first one, in 1983. The average yield for last year's contest across all categories was 376 bushels per acre; the state winners averaged 269 bushels.
Many states have their own yield contests for corn, soybeans, wheat and other crops. The Illinois Wheat Association debuted its contest several years ago. It is a showcase for intensive management, said Executive Director Mike Doherty.
"Our contest serves to show farmers what is possible out there, but also to highlight and bring attention to those farmers who from a production standpoint are being very successful," Doherty said. "They allow them to be a spokesperson for double-crop wheat production in Illinois."
Organizations reward growers differently. NAWG provides the winners in its 24 categories with an all-expenses-paid trip to Commodity Classic, held this year in New Orleans.
The corn growers association does not hand out cash prizes; it gives trophies to winners and honors them at a banquet at Commodity Classic. The winners are eligible for cash prizes, however. Seed companies sponsor entrants and reward winners with cash, capped at $10,000 by the association.
"It's a revenue generator and membership driver," NCGA's Lambur said. "We have a lot of seed companies that sponsor us as well as reps from chemical and equipment companies. They will pay the entry fees for their growers."
That has grown along with the popularity of the contest. There were 19 corporate sponsors in 2021.
"About 95% of our entries are from vouchered programs, so there is no out-of-pocket expense for growers," Lambur said.
The contests invariably include some anomalies, such as a non-irrigated field besting an irrigated field. That demonstrates the vagaries of farming,
"Timing, soil temperature, moisture and other variables still apply," Lambur said. "We do have to rely on Mother Nature."
One challenge for those administering contests is deciding what categories to include. The corn yield competition covers irrigated and non-irrigated, along with various tillage practices. The wheat competition has the added dimension of spring and winter varieties.
Washington wheat producer Derek Friehe topped the 200-bushel mark in the 2020 contest, with a yield of 206.7 bushels per acre.
Osborne emphasizes that quality is as important as quantity in the wheat contest.
"We wanted to highlight how to achieve not just yield but quality," she said. "We always have as our sponsors people from all across the wheat industry — seeds suppliers, millers and inputs. We try to keep both yield and quality in people's minds."
In 2018 the organization introduced a rule that requires only Grade 1 or Grade 2 wheat be entered into the contest. This year the winners will also be tested for baking and milling quality of their offerings. The wheat association will award $500 to any yield winners whose grain also meets industry-desired quality parameters.
The corn and wheat contest organizers rely on third parties for verification. They usually include current or retired Extension educators, insurance agents or crop consultants who have no relation to the entrant.
Tops in Illinois
Here are state winners of the National Corn Growers Association's annual yield contest. Numbers represent bushels per acre.
Conventional Non-Irrigated
Troy Uphoff, Findlay, 354.9850
Conventional Irrigated
Scott Miller, Tamms, 335.0725
No-till Non-Irrigated
Wayne Arthur Rosenthal, Morrisonville, 305.4306
No-till Irrigated
Dan Luepkes, Chana, 310.8088
Strip, Min., Mulch, Ridge-Till Non-Irrigated
Dale Hadden, Jacksonville, 314.4815
Strip, Min., Mulch, Ridge-Till Irrigated
Greg McClure, Saint Francisville, 282.3447
Tops in Iowa
Here are state winners of the National Corn Growers Association's annual yield contest. Numbers represent bushels per acre.
Conventional Non-Irrigated
Brant Voss, Dexter, 320.9558
No-till Non-Irrigated
Kyle Schomers, Westphalia, 322.2593
Conventional Irrigated
Brandy Winter, Lake City, 294.5072
Strip, Min., Mulch, Ridge-Till Non-Irrigated
Jim Gregory, Tabor, 320.7997
No-till Irrigated
Connor Garrett, Arion, 387.9393
Strip, Min., Mulch, Ridge-Till Irrigated
Melissa Schleisman, Lake City, 300.9674
Tops in Missouri
Here are state winners of the National Corn Growers Association's annual yield contest. Numbers represent bushels per acre.
Conventional Non-Irrigated
Aaron Landes, Jamesport 321.7999
Conventional Irrigated
Jane Cox, Delta 303.9133
No-till Non-Irrigated
Jonathon Borges, Marshall 395.5690
No-till Irrigated
Jerry Cox, Delta 333.7007
Strip, Min., Mulch, Ridge-Till Non-Irrigated
Jerry Cox, Delta 317.5704
Strip, Min., Mulch, Ridge-Till Irrigated
Matthew Cox, Scott City 339.6317