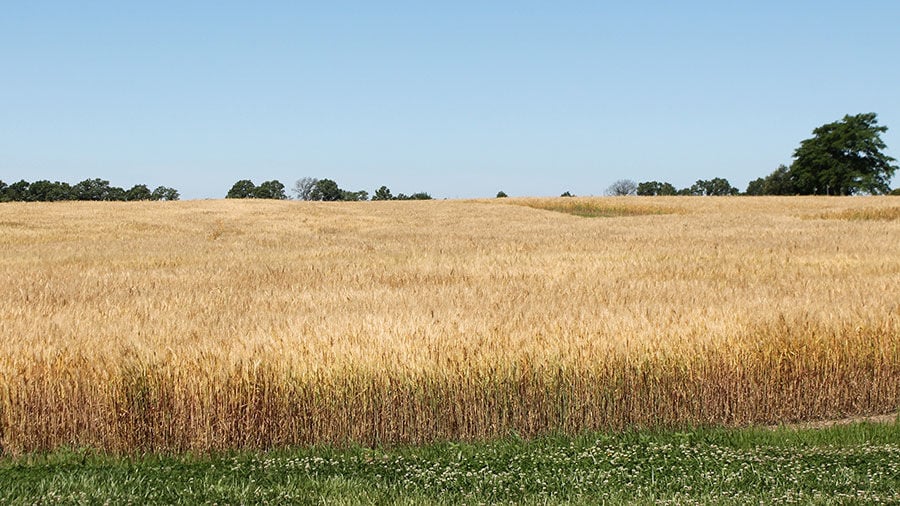 It's a different landscape for commodity groups in 2021 compared to a year ago. A new presidential administration and many new lawmakers on Capitol Hill have shifted some focus onto new issues, particularly in regards to the climate.
In a press conference March 4 at the virtual Commodity Classic, National Association of Wheat Growers CEO Chandler Goule said the organization has been working with President Joe Biden's administration since the election, and they expect legislation on climate, carbon sequestration and sustainability to be hot topics.
He said with the six different classes of wheat grown nationally, there will need to be flexibility in any bills.
"One size will not fit all for commodities, and definitely not all the wheat," Goule said. "We've got some areas where we grow wheat in rotation with corn and soy, but the further west we move, wheat is the only thing you can grow. Planting a cover crop may compete with moisture that we need for the following year."
He said any legislation needs to be "voluntary" and allow for flexibility depending on the operation. Goule also added it needs to acknowledge that many wheat growers are already taking on sustainability practices.
"It needs to recognize early adopters," Goule said. "We need to make sure that actual growers are at the table during the development of this legislation."
NAWG president Dave Milligan said there are new opportunities in this administration, with their primary focuses on support programs, growing markets and being a part of the climate discussion. Milligan said the organization is forming its own climate sustainability committee.
"The sole purpose is to look at the climate issue and sustainability, which we feel there's quite a connection between the two," Milligan said. "That will be a priority for the committee. They won't have any other duties, so it will be able to spend the time it needs in that issue."
The next farm bill, set to be addressed in 2023, was also discussed. Goule said they are starting prep work for the bill, largely based around conversations and education with Congress.
"While there are members of the Senate and House ag committees who have served there, three of them are new to being chair or ranking members," Goule said. "Getting to know them and getting them up to speed on issues … has been a major outreach program for us."
He said the new makeup of the House and Senate ag committees has caused a "shift" in what their top interests may be, which adds to the need for education.
"We need to explain the importance of crop insurance and why we need the government there to help us with that risk management tool," Goule said. "It's important to keep ARC and PLC, being able to pick between those two, and good working and retirement land, voluntary conservation programs, along with credit and other issues."
He said at the next Commodity Classic, NAWG will put its priorities for the farm bill in order and start lobbying to get its voice in the legislation.
Goule said he hopes to see additional progress on infrastructure, the China trade deal moving from Phase 1 to Phase 2, and is hoping to see the WTO "back up and running."