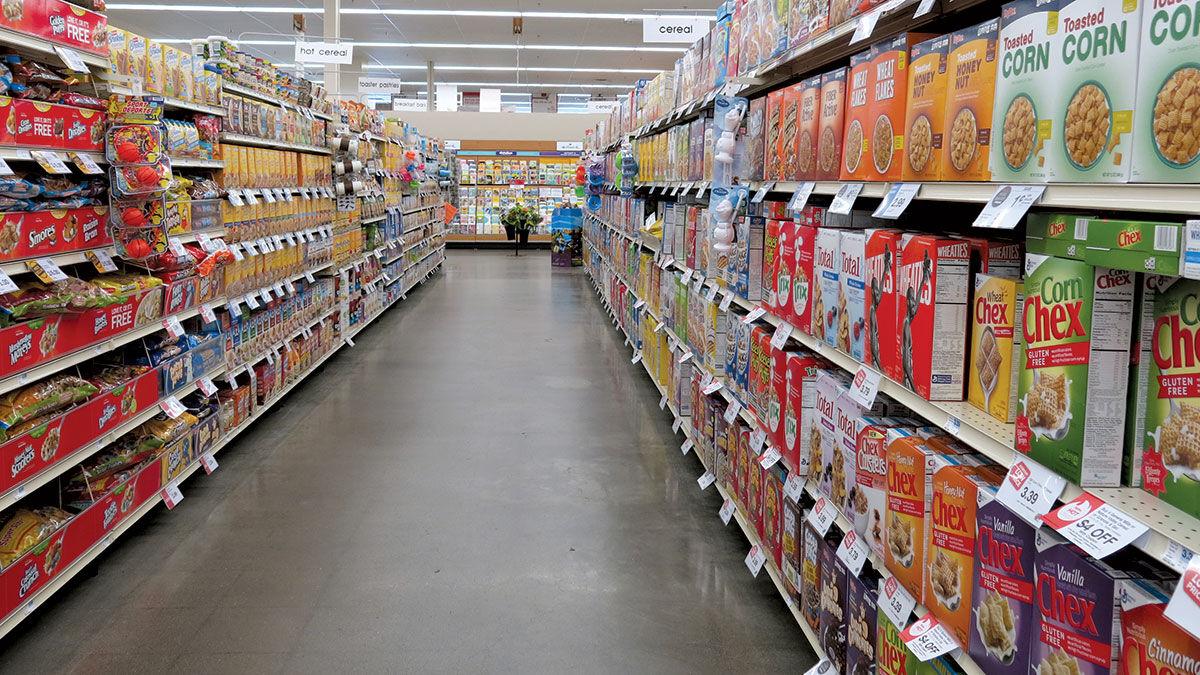 Interest in specialty soybeans remains strong among growers and consumers in spite of current higher commodity prices and disruptions in the market caused by the COVID-19 pandemic.
There is more incentive for farmers to put the effort into growing specialty soybeans for a premium when prices are lower.
"There isn't quite as much appeal when soybean futures are pushing $12," said Molly Stalker, specialty grains leader for Cargill.
Still, those attending the virtual Illinois Soybean Summit Feb. 17 showed interest in the crop by asking detailed questions. And Stalker said the demand isn't going away.
Surveys show 50% of consumers seek out non-GMO goods now, which is up from 40% a few years ago. The demand for non-GMO animal feed has more than doubled in certain parts of the country in recent years as companies demand it to reach sustainability and consumer-driven goals, she said.
During the pandemic, consumers made some changes. Trends show an increase in buying convenience foods like boxed macaroni and cheese and hot dogs, especially when children aren't getting school lunches. "Stress baking" increased sales of flour and other ingredients.
And consumers became more flexible with their preferences, including brand loyalty, when faced with shortages of things like toilet paper.
COVID-19 has been a "bit of a speed bump" for specialty products, Stalker said. But the demand for non-GMO, organic, food-grade and specialty feeds remains strong and trending up, though not as quickly.
"We're almost a year into the pandemic and it has slowed some trends," she said. "The long-term effects of the pandemic are yet to be seen. We think we will see a move back to the trends we've seen."
Growing specialty grains is a profit plus for farmers, Stalker said. She gave an example of growing soybeans in central Illinois where, even with the extra costs, a farm growing non-GMO soybeans yielding 60 bu./acre made $79/acre more revenue than growing GMO soybeans with the same yields.
"That's real money," Stalker said.
While Stalker's specialty is non-GMO, she emphasizes it is not the only opportunity for growers. High oleic soybeans for specialty markets, high protein for feed and tofu beans are among specialty soybean options.
She also said growing specialty crops is not a good fit for everybody.
"It is a commitment. You need to have your eyes wide open going into it," she said.
Some specialty markets might not suit the management of specific farms. For example, a farmer who uses cover crops might be suited to grow the non-GMO food grade soybeans accepted at Bloomington Cargill. While they could earn a premium between $1.50 and $1.60/bu., it must have 99.5% purity, she said, and be gluten free. If a farmer grows cereal rye, it may contaminate the crop with gluten.
Producers are paid a premium for purity and quality. Typically the more involved, the higher the premium. It may vary from 40 cents/bu. to as much as $3/bu.
Growing specialty crops take extra management, including additional cleaning of combines when switching between beans and corn.
Storage isn't required, but it does help the farmer meet delivery times. Storage also needs more cleaning, Stalker said.
Weed control and transportation are also considerations. But Stalker says that while it takes different management, in some cases, it may be good to switch practices between GMO and non-GMO to control weed resistance.
And cash flow is something to consider. When it's "buyer's call," growers need to know their cash flow is flexible enough to suit that timing.
Another concern is yields will be lower for non-GMO varieties. That's not always the case, she said.
"Is it worth it?" Stalker asked.
She suggested asking other non-GMO-growing farmers in the area about the management and their experiences.
As to a question from a grower about what happens when there is a weather disaster, Stalker said, "That's a reality we lived."
She cited the derecho in Iowa last year, when farmers' production didn't meet their contracts. Other times there is drought and disease. The non-GMO market has been here 20 years, and the industry wants to thrive and grow so buyers, grain companies and farmers find a way to make it work when there is a disaster, she said.