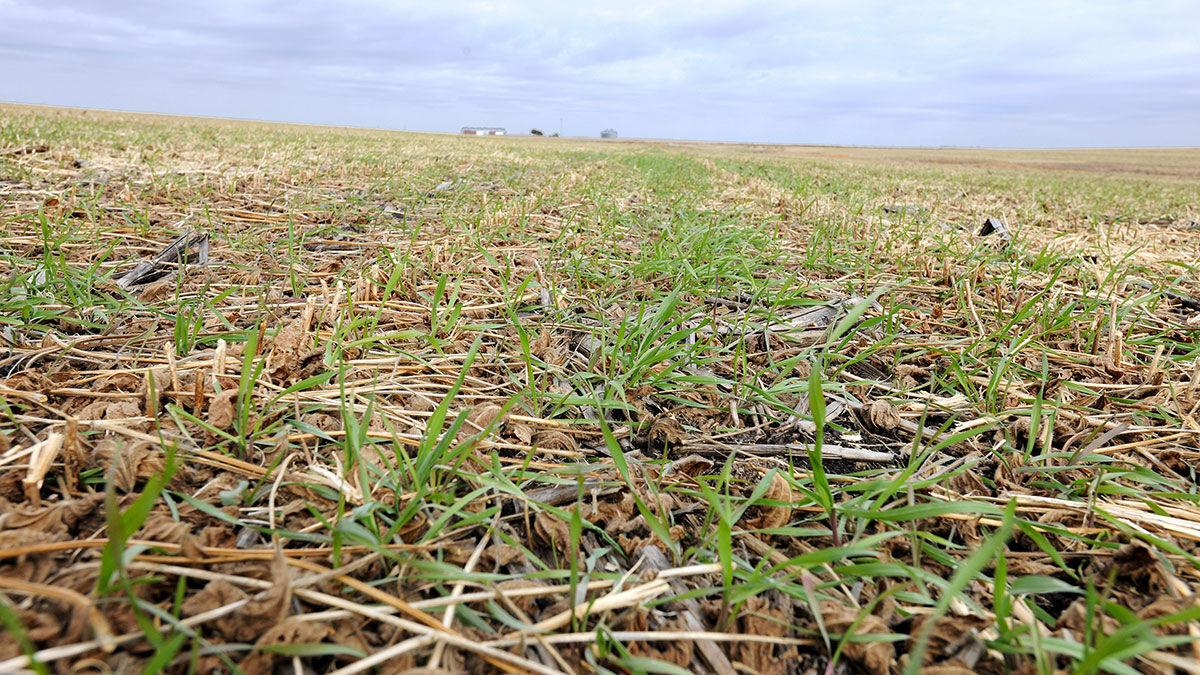 Farmers today are talking about carbon sequestration as a way to make additional income.
Not long ago, it was just a concept to many. But more than half of the farmers attending a webinar hosted by the Illinois Soybean Association on March 9 said they see themselves participating in the new carbon market within 12 to 24 months.
In a poll of participants at the webinar, 58% of farmers said they expected they might join the market within the next year or two.
"That's amazing," said Steve Cubbage, vice president of data services at Farmobile, an independent farm data company, in reaction to the interest shown by farmers.
Companies are interested in carbon credits — paying farmers to capture carbon dioxide in the soil through conservation practices so that it is not emitted into the atmosphere.
Cubbage, one of the panelists, asked farmers if they needed to share data tomorrow to take advantage of these new markets, how would they do it. Where is it at? How can they share it?
Data stored on USB sticks in Ziploc bags will have to be moved to wireless connectivity, said Jacob Winans, data manager for Brandt, which manufactures plant health products. He is an advocate of having a "trusted advisor" help navigate some of these steps.
In another poll, one-third of farmers said they had already been approached by someone in the carbon market.
At Commodity Classic March 2-5, farmers learned about several pilot projects, including Bayer Crop Science's new carbon initiative. Its project — financially rewarding farmers in 17 states for adopting new practices including cover crops, strip till and no-till — just wrapped up, and the effort is expanding.
"We are aggressively moving forward," said Chris Turner, U.S. country division head in the crop science division of Bayer.
While this program focuses on rewarding farmers using new conservation practices, Cubbage said he thinks there will be markets for those who have been using no-till and other practices for a long time, if they have good data.
Jim Hedges, vice president of seed and services for WinField United, said the carbon market has been talked about for a long time, but it has just begun to emerge in earnest now.
"This is real," he said.
People may be most familiar with the new carbon storage program TruCarbon, launched by Land O' Lakes' sustainability subsidiary Truterra in February to help farmers generate and sell carbon credits. But almost all Fortune 500 companies are doing something to respond to the demand of consumers, Hedges said.
Illinois Soybean Association is collaborating with the Soil and Water Outcomes Fund and other groups in starting a stacked carbon credit program, which may benefit both those with new conservation practices and those with established no-till or other experience. It will cover 20,000 acres in the first year, including in the Chicago area. Applications to participate started March 2, said Michael Gill, director of conservation at ISA.
Farmers could earn $25-40 per acre for both carbon credits and practices that improve water quality, Gill said.
"I've seen this marketplace try to launch in the early 2000s and it didn't go anyplace," Gill said.
But as of March 8, there were 237 companies trying to be in this space, Winans said.
Now farmers want to know how it can fit into their operations, said Aaron Sindelar, conservation agronomist for Central Valley Ag in Nebraska. Among the obstacles is that some companies require a long-term commitment from the farmer.
Hedges encouraged careful examination of contract details.
"It's a great opportunity but it does comes with some risks," Hedges said.
Another question that has to be worked out is who gets the benefit of carbon credits on leased farms. Is it the farmer or the landowner? How should it be negotiated in lease agreements? Farmers at each webinar had questions about that.
"What excites me is that we have an opportunity in agriculture to define what this space is going to look like," Hedges said.
"Now the time is right for this effort. Agriculture is at the center of what is happening this time," Winans said.
On a Commodity Classic panel, Mark Heckman, who farms about 1,500 acres of corn and soybeans in West Liberty, Iowa, said his son challenged him six years ago to look at the farm's sustainability footprint. The director of the Iowa Corn Promotion Board uses cover crops and reduced tillage, and took his son up on the challenge.
Practices they already have and data they are already collecting help with new markets and their farm management, he said.
There's a double benefit for farmers from these practices with both a new revenue stream and impact on the soil, which will lead to better and more consistent yields in the future, said Leo Bastos, the carbon business model head and member of the North America Bayer crop science leadership team.
He said there are specific rules for no-till and cover crops in these programs, so farmers have to find the right fit for them.
The digital acre will be more and more valuable, Cubbage said.
"This is your time, your game. Don't give it away," he said.