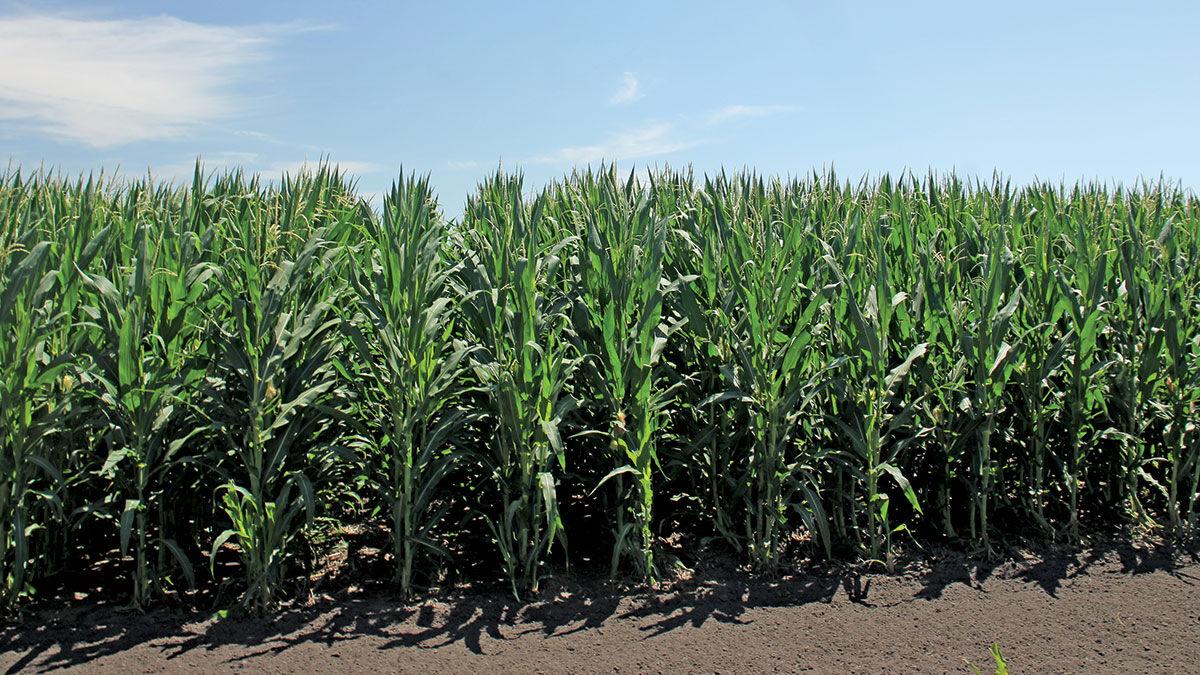 Unlike last year, when excess rain was pretty widespread across the state, much of Illinois has had generally good crop growing weather this year with some pockets being the exception.
Crop advisors and weather experts say Illinois corn and soybeans are looking pretty good. Further, weather forecasts indicate that may continue.
Most Illinois corn and soybean crops looked better in late July than in June, said Illinois State Climatologist Trent Ford, who became state climatologist almost a year ago in mid-August.
"In general we've been blessed with a great growing season," said Megan Dwyer, a certified crop advisor and nutrient loss reduction manager for the Illinois Corn Growers Association. While there have been isolated areas of wind or hail damage, and drought, "overall we've continued to see timely rains, heat, and plenty of sunshine," she said.
Likewise, Cody Pettit, a field agronomist with the Pioneer brand of Corteva Agriscience, said he has seen some pockets struggling this season, but overall crops are looking pretty good.
"We are on track for a good year," said Pettit, who lives in Bloomington, in central Illinois, and works with farmers in east central Illinois.
Following a scouting trip in his area in late July, Pettit said soybeans look "fair". He doesn't expect the highest yields he's ever seen because of stress early in the season, as well as spots of herbicide drift damage. His scouting also revealed some southern rust and some tar spot, which is usually not an economic consideration, except in parts of northern Illinois, he said.
Dwyer has noticed a few concerns while scouting as well.
"Aphid and spider mite numbers have been top of mind for farmers in certain areas, especially where conditions have been on the dry side," she said.
Planting window issues
Spring rains created three main planting windows this year, which gives farmers some risk management but also creates different levels of maturity to manage, Pettit said. The first planting window was early April with cool wet conditions, the second late April and the third in May about Mother's Day followed by "really crappy cold weather" requiring some replanting.
There is some uneven emergence in corn, but like in 2017 some of the replanted corn looks better than the original, "or at least as good." He thinks yields for replanted corn may be pleasantly surprising.
April and May were wetter than normal this year, but not nearly to the extent as last year, Ford said.
Temperatures were two degrees lower than usual leading soybeans to set pods and corn to silk a little later than usual, but the heat that followed had crops catching up on their growing degree days, Ford said.
June offered fewer serious storms and violent weather than more years with one tornado report in the whole month.
"That's the least since the 1980s," Ford said.
Some areas got pretty dry in June including Wasbash County in southeastern Illinois and parts of McLean and Tazewell counties in central Illinois. Morton got only ½-inch of rain during the whole month, Ford said. Likewise, in Normal, in McLean County, between June 24 and July 8 there was no precipitation. The entire month of June had below normal rainfall in the area near Normal in central Illinois, said Ben Deubelbeiss, meteorologist with the National Weather  Service.
In contrast, July brought some heavy rains, breaking records at Peoria Airport, when 5.19 inches of rain fell on July 15. That's the most for a July day since July 17, 1895.
"That's a standout daily record," Deubelbeiss said.
The storms caused wind and hail damage in some areas. However, the impact of rains has been spottier this year compared to 2019 when "everybody was wet," Ford said.
Some neighboring states still have areas in, or close to drought, Ford said on July 30.
"This year our Midwest neighbors have some dry acres," he said.
Currently, most crops in Illinois are looking better than parts of west central Iowa, Indiana, Ohio, Michigan and parts of Missouri which seem to have missed some of the timely rains late July that much of Illinois received. 
Cooler nights for corn
As for what's next, early August looks to be cooler than usual, both the climatologist and meteorologist said.
The predicted cool down coming with nighttime lows going down will be a positive for grain fill, said Dwyer.
"Anytime we can slow down the grain fill period and add kernel depth and weight, it's a good thing," the certified crop advisor said.
Temperatures may move high later in August continuing through September and October, said Deubelbeiss. Both the meteorologist and the state climatologist said right now there isn't a strong indicator either way if it will be wetter or drier for the next three months, but it is likely to be warmer than average after mid-August.