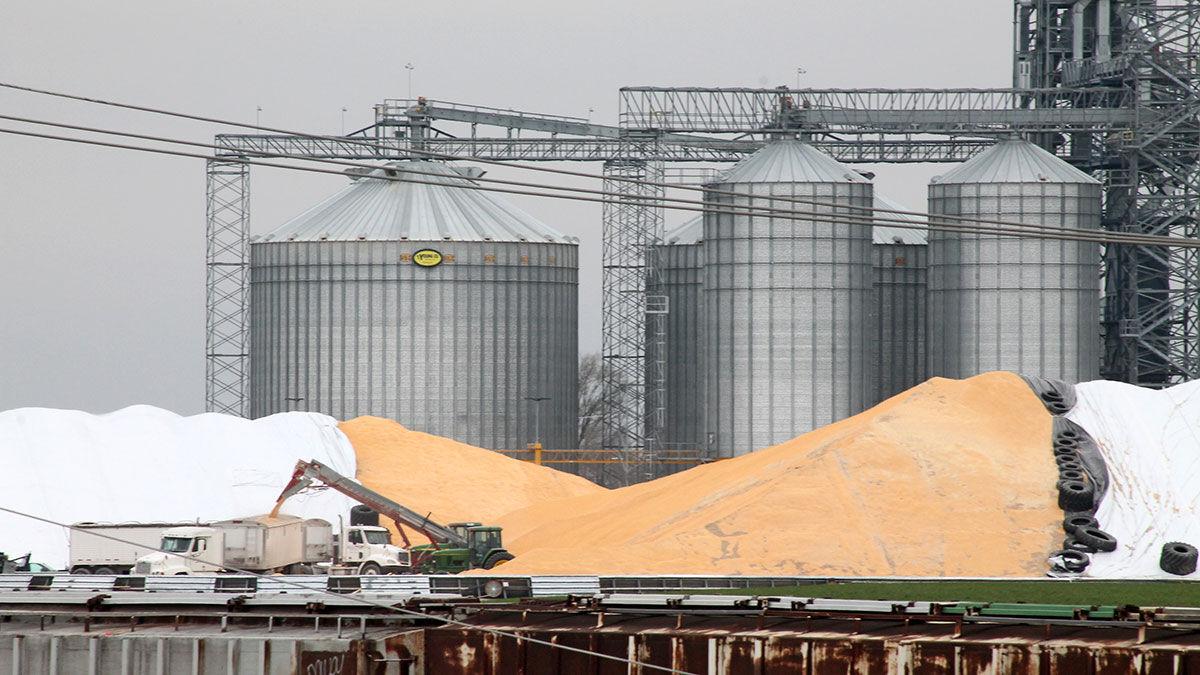 This year has frequently been described as a roller coaster ride. It seems to be ending with high corn and soybean prices.
The commodity prices started stronger with hope for increased exports with Phase One of the China-U.S. trade deal, then fell with the onset of the COVID-19 pandemic and faltered further with the expectations of a big crop.
However, weather and export demand sent commodity prices soaring upward again this fall.
"What a ride, the last three months," Scott Irwin, University of Illinois ag economist, said at the virtual Farm Economics Outlook for Corn and Soybeans event Dec. 1. "How did this happen and where do we go from here?"
The No. 1 factor for the price jump is exports, he said. It has been compounded by lower yields caused by drought and damage caused by the derecho in the Midwest, creating a lower carryover.
"The U.S. has among the lowest ending soybean stocks we've ever seen," Irwin said.
He expects strong prices for the 2020-21 corn and soybean crop, predicting about $10.90/bu. for soybeans, which is higher than USDA's $10.40 expectation.
"I call it a mini boom," Irwin said.
He doesn't believe it will alter the long-term price range for corn, which has been between $3.40 and $3.60 from 2014 to 2020. The next 18 months could be "well over that," Irwin said.
However, within the next 12 to 24 months, he expects corn will likely move back to about $3.50 and soybeans to $8.75.
"I don't see it as a game changer," Irwin said of the current conditions.
Where prices go remains largely connected to exports to China. About 75% of soybean export demand is from China this year. Expect that to trail off when Brazil's export season begins, said Joe Janzen, University of Illinois ag economist.
Large U.S. corn exports to China have only been seen in the last few months, Janzen said. He cautions that Ukraine is a factor going forward.
"The U.S. will have competitors," Janzen said.
The demand for corn fills the gap between what China can produce domestically and what it uses, and China hopes to narrow that gap. However, yields trends there are in the 100 bu./acre range compared to 175 bu./acre in the U.S., so it will take time to become more self-sufficient, Janzen said.
He also notes the retaliatory tariffs invoked during the trade war with China remain in place. They were waived in March, but they are still on the books and could become a barrier, Janzen said.
Although China canceled a few shipments in November, Irwin doesn't believe it indicates this will be a trend.
"I don't think we will see some wider-spread cancellations," he said.
He said he believes USDA's projections for exports are accurate.
Along with export demand came lower yields in Illinois, Indiana and Iowa following dry conditions in August and damage caused by the high winds of the derecho.
"Put all that together and it's a pretty explosive position for prices," Irwin said.
He expects ethanol to have ups and downs in the coming months.
"I expect negative news in some way, shape or form on biofuels and the RFS to happen between now and Jan. 20," he said.
The Trump administration might exempt some refineries from complying with the RFS or issue a general waiver before the Biden inauguration, he said.
"Crude oil refiners are in the driver's seat under the Trump administration. I think it's pretty clear they're not going to be in a Biden administration," Irwin said.
Instead, he expects good news on RFS implementation going forward.
Irwin also sees the COVID-19 vaccine having a positive impact on ethanol demand by March or April when people start commuting and travelling again. He expects the use of corn to return to pre-COVID-19 levels.
Irwin is also following news of new biodiesel plants ramping up and their potential need for more soybean oil. He said he wants to see the demand before he changes his projections for soybean use in 2021.
"It's certainly something to keep an eye on," he said, noting that in 2005-06, he underestimated the impact of ethanol.
Irwin expects many farmers to switch some acreage from corn to soybeans in 2021.
"The market is screaming, 'We need more soybeans acres,'" he said.
The low carryover and the high demand for soybeans will effect planting decisions, he said.
He expects it might be like 2017-18, when U.S. growers added 7 million acres of soybeans based on potential profitability. The 2021 growing season might be closer to 7.7 million assuming there are also fewer prevent plant acres in 2021 combined with some corn acreage moving to beans.
"In 2021, we need good weather to rebuild stocks," he said of soybeans.