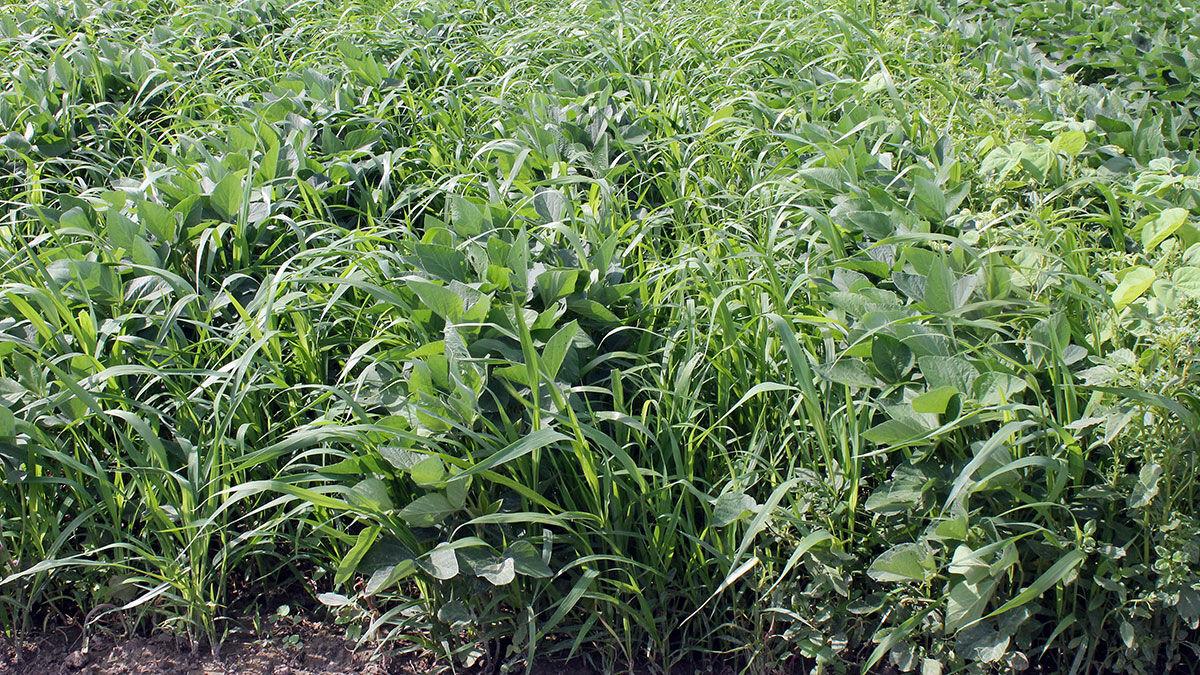 That blanket of snow covering much of Illinois may have provided a backdrop for pretty pictures, but ugly weeds were lurking underneath, and farmers will have to deal with them.
University of Illinois weed scientist Aaron Hager summarizes the issue with his typical dry wit.
"I know with complete certainty that we will have weed issues this year," he said.
While that is obviously an understatement, farmers are mindful that their annual battle with weeds never ends, and they are in the planning stages of the battle early in the year.
Before the early February cold snap, the winter had been relatively mild across most of the state. That paved the way for survivability of weed species.
"That makes you think that the possibility of mortality of some of the merged annuals may not be particularly high," Hager said. "With cold temperatures, that could be a little more injurious, but in a lot of areas of the state with snow cover, they're probably nestled under that snow. Early in the season there is good potential that some of emerged winter annuals' survivability might be good. We may see stands."
As always, waterhemp is among the most bothersome species, according to Ben Weigmann, an agronomist with Beck's Hybrids who works in the southern part of Illinois. He is looking toward weather conditions in late spring.
"Waterhemp is going to be our No. 1 issue, the biggest problem," Weigmann said. "Weather can have an effect on it. It depends on how warm the summer becomes. If we have a good growing season to where we can get our crop in early and get canopy closure before that June time frame, we should be able to control those weeds a lot earlier. If we have a delayed planting season where some of these weeds emerge and we're not able to get the crop planted, then we might have an issue with some of these weeds."
Waterhemp lookalike Palmer amaranth continues to increase in incidence and severity across the state. It was identified several years ago in southern counties after it migrated from the South, and has spread across Illinois.
"It definitely is present," Weigmann said. "Over time, I see it increasing and moving farther north."
Hager said marestail, also referred to as horseweed, is the top winter annual problem. It is particularly difficult to control because of increasing resistance to herbicides including glyphosate.
"Our general recommendation is don't depend just on glyphosate for burndown if marestail is one of your problem weeds," he said.
He agrees with Weigmann that waterhemp continues to be the biggest challenge during the growing season. One major concern is adaptive resistant methods employed by the plant.
"As a species, waterhemp still holds most of the trump cards," Hager said. "We're doing work over the past several years to investigate, not so much target-site resistance, but metabolic resistance. That's a significant game-changer — weeds that have the ability to metabolize or break down herbicide so quickly it doesn't control them.
"That's the mechanism that crops use. The reason we don't kill corn with atrazine is the fact that it breaks it down so easily. We've got populations now that can metabolize some herbicides as quickly as corn can. The challenge with metabolic resistance is we have no predictability."
Weigmann also has concerns about growing herbicide resistance. He recommends using a multi-faceted approach.
"That's definitely something we're dealing with. It's important to rotate our herbicide modes of action," he said. "But more importantly, look at integrated pest management factors like row spacing on soybeans, cover crops and different tillage methods. It's important to look at a whole system of things."
Beck's promotes pre-plant herbicide application through its trademarked Power in the Pre program. An effective method of suppressing weeds is applying herbicides to prevent weeds from emergence, whether contact herbicide and a combination of residual herbicides and also coming back 21 days after that application with an in-season residual application to help form a blanket to get canopy closure.
The company, through its practical farm research work done at its Effingham location, has determined that 15-inch soybean rows are most efficacious in reducing weed pressure.
Hager said it's a good idea for farmers to eyeball their fields prior to planting to determine what is there.
"As soon as snow is off the ground, take a walk," he said. "It wouldn't hurt at all to see what you may be facing."