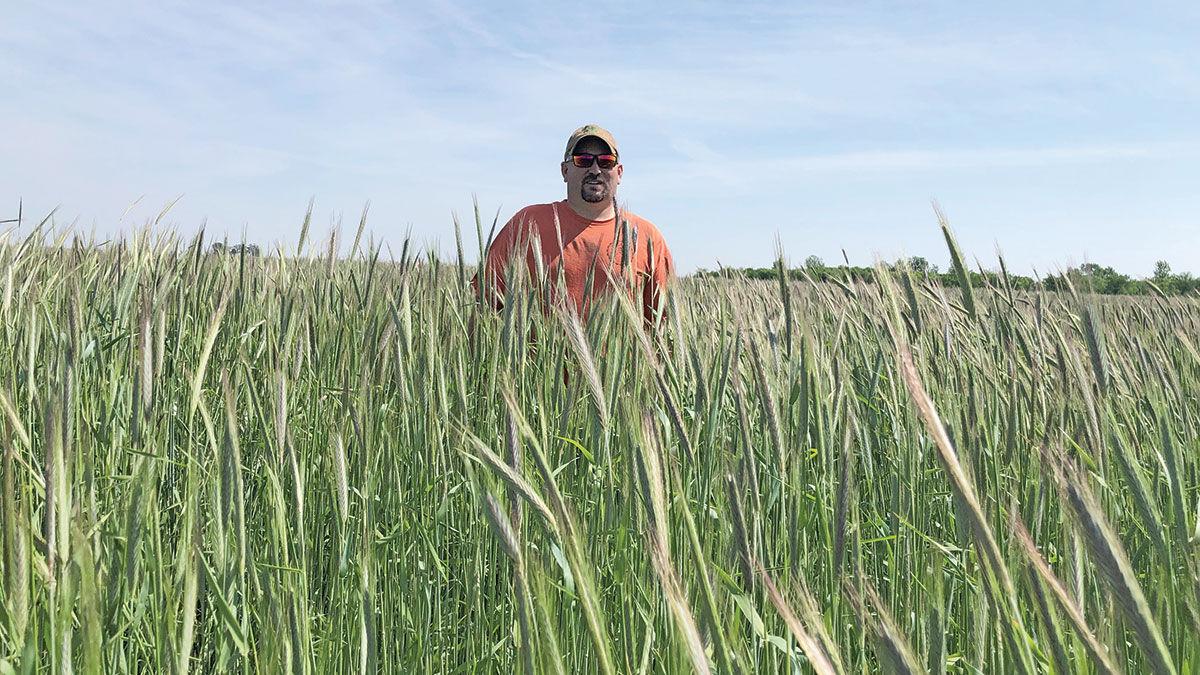 The popularity of an Illinois incentive program to plant cover crops is growing so rapidly, the funding is having a hard time keeping up.
Illinois' crop insurance discount program for cover crops, patterned after the one in Iowa, started a couple years ago and is so popular it is seeking to quadruple the number of acres eligible for the discount.
Iowa started offering a $5 per acre discount on cash crop insurance premiums for those trying cover crops in 2017. To date, nearly 2,000 Iowa farmers and approximately 700,000 acres of cover crops have been enrolled in the program, said Keely Coppess, communications director for the Iowa Department of Agriculture.
"Currently, the Iowa Department of Agriculture and Land Stewardship has been able to fund all the applications that are determined to be eligible for the program," she said.
However, Illinois' counterpart, the Fall Covers for Spring Saving program, is so popular that the demand for it is far outpacing the funds available.
For the last two years, the Illinois Department of Agriculture program has allocated $300,000 to provide the $5/acre discount on crop insurance premiums for farmers who plant those acres in cover crops between growing seasons. It has funded 50,000 acres of cover crops both years, but the demand is much higher, said Maxwell Webster with American Farmland Trust, an organization which works to conserve farmland.
In its first year in 2020, in only 12 days, Illinois farmers representing 113,000 acres applied for the 50,000 acres available in the Fall Covers for Spring Savings program.
"Last year, farmers started signing on at midnight and the whole 50,000 acres was sold out in less than 12 hours, by noon the next day. There's huge demand," Webster said.
That's why AFT started a petition drive to ask the Illinois General Assembly to expand funding for the program to cover at least 200,000 in its next budget.
Webster credits the popularity of the project to it being "simple and easy." There isn't a lot of paperwork involved or a long commitment. Farmers can sign up in about 10 minutes, while some other cost-sharing projects require more extensive work and farmers may have to wait for approval before going ahead with plans, he said.
In Illinois it is open to everyone, while a program in Indiana is focused on first-time adopters, Webster said. Both those new to conservation practices and those who have been using them for years are welcome in this program, he said.
At the same time, AFT has been working case studies to examine the economic impact of cover crops. Two case studies in Livingston and Ford counties have been successful in increasing profits, and the goal is to replicate those efforts in as many places as possible, Webster said. These efforts are part of the Vermilion Headwaters Watershed Partnership with NRCS and others, he said.
Just as Illinois followed Iowa in creating the crop insurance discount program, Wisconsin is now gathering information from Illinois to possibly follow this state's lead, Webster said.