BLOOMINGTON, Ill. — Nobody likes to tell their customers they are losing market share rapidly. But if it happens, it's much better to have a plan to regain it — a plan that isn't too painful or expensive.
Illinois soybean growers and those who work with them have lived this and are now working the plan.
Livestock are the biggest customer for soybeans, with about 70% of the crop used as feed for animals, said Linda Kull, Illinois Soybean Association director of ag innovation and tech transfer. So when 2018 research funded by the group's checkoff discovered feed formulas have drastically reduced the amount of soybean meal used, work commenced immediately to try to stop the trend.
"We saw that the inclusion rate of soybean meal in livestock feed has dropped by 70% since 1990," Kull said.
What Kull calls a "rescue mission" began in earnest about a year ago.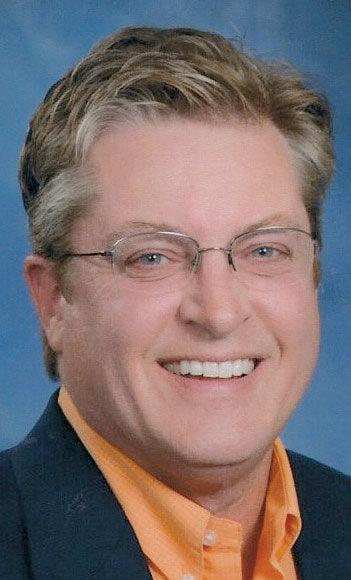 A northeastern Illinois crop farmer is one of the growers already engaged in the mission. Jim Martin has long been interested in research and marketing.
"I'm a numbers guy," said Martin, of Pontiac, who was elected ISA treasurer this year.
He has been a seed dealer, runs an insurance business and is transitioning into taking over the family farm in Wenona. He has been following the research and the efforts of Kull and others.
Soybean meal's high amino acid content has been one of the reasons it played a big role in "least-cost feed formulas," Kull said.
But with the growth of the ethanol industry, dried distillers grains (DDG) — a relatively inexpensive biproduct of ethanol production — started to eat up soybean meal's portion in feed formulas.
At the same time, soybean seed companies and growers focused on high yields, and quality characteristics as measured by value to processors — in this case amino acids — dropped as yields rose. Feed manufacturers turned to synthetic amino acids to get the components in feed they needed at an affordable rate.
"Soybeans' big competition in the marketplace are synthetics and DDGs," Kull said.
The checkoff team had to decide what it could do "with its limited resources" to be more competitive in the market. In talking to growers and seed producers, it was clear high yields were key to profitability for farmers, while the new research showed quality traits crucial in the marketplace. ISA made the motto "high yield plus quality (HY+Q) equals success" the formula to follow.
Initially, seed companies and soybean farmers expressed concern about the push for quality as yield had traditionally been their No. 1 goal for profitably, Kull said. Seed companies expressed the concern that to breed for value, in this case amino acid quality, it takes millions of dollars and years to develop new varieties.
Instead, ISA developed an algorithm to identify existing varieties that have higher relative livestock feed value. Analysis was conducted on more than 750 varieties. Feed value was determined based on seven essential amino acids used by livestock nutritionists to calculate least-cost rations.
When the research was done, the group created a variety selector website for farmers — soyvalue.com — that launched for the 2019 season.
"We'll add to it every year and varieties have a 'shelf life' of about 2.5 years," Kull said. "Just as not all the soybean production states are included yet, not all the seed companies are represented either. The website is expanding each year."
All seed companies are welcome to be part of the seed selector process, and ISA welcomes more participation, Kull said.
"This is a very interesting project for me as a soybean grower and, in my opinion, it is the wave of the future, especially for livestock customers," Martin said.
While he is not a livestock producer himself, he sees the value in his effort for both livestock producers and soybean growers.
"It may get a pig to market quicker," he said. "I find that exciting."
Foreign buyers also like to see the quality, said Martin, noting this effort will have an impact on exports at a time when establishing relationships in those markets is so essential.
He said the effort continues to encourage seed companies to publish more information about components of seed — including protein counts, not just yield results.
Farmers are not paid for the composition of soybeans, just the total weight, and Martin said he would like to see that change. Elevators could segregate high protein or high amino acid soybeans that could go to specialty markets.
Like Martin, Kull would eventually like to see premiums paid by companies for seed that meets certain quality standards, much the same as for high-oleic soybeans, organic or non-GMO.