SPRINGFIELD, Ill. — When Randy Graham decided to serve a term as president of the Illinois Specialty Growers Association, he had a goal in mind to do everything he could to help restore Extension services to growers in the state.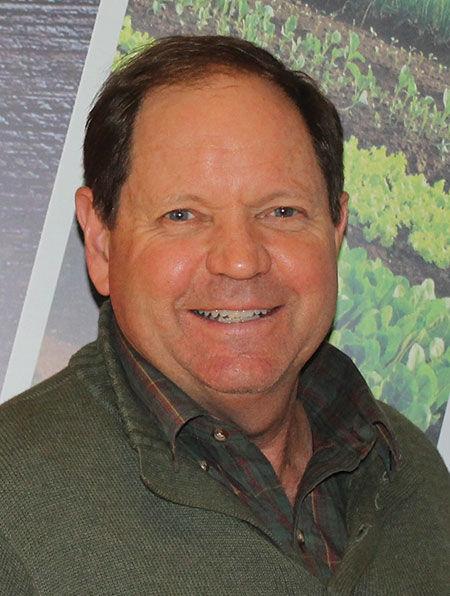 "Extension atrophied to a critical level," he said of the University of Illinois program that had employed as many as 100 agricultural specialists in its prime, but had diminished to about 15.
He knew how important such agricultural specialists had been in developing Curtis Orchard in Champaign.
Graham's father-in-law, Paul Curtis, was looking for a way to make a small farm effective enough to support his family. Growing corn and soybeans wasn't enough in 1977. So he and his wife planted 700 apple trees on 3 acres.
The stick-like young trees didn't look like they needed much care, so they planted another 1,700, Graham said.
They soon learned that those saplings needed a lot of care and expertise, which the newbies didn't have. They found it through Extension, Graham said.
Going into 2018, he was discouraged by how the organization that did so much for his business was fading away without funding.
His was among the happiest faces at the Illinois Specialty Crops, Agritourism and Organic Conference on Jan. 10, when Kim Kidwell, Dean of the College of Agricultural, Consumer and Environmental Sciences at the University of Illinois, spoke about her vision of Extension in the future.
"She is very passionate about rebuilding Extension in Illinois and making it into a model system in the nation. She has assembled a very passionate group of like-minded people who help her accomplish this," said Graham, who is one of those people.
"She is passionate about Illinois and agriculture and how we can all work together," said Raghela Scavuzzo, local foods program manager for the Illinois Farm Bureau and interim director of the Illinois Specialty Growers Association.
Kidwell has given the Illinois Specialty Growers Association a seat at the table, Graham said. It's more than talk to rebuild the structure and strength of Extension, he said. He's looking forward to the "bold new things" that will happen.
He has already been assured that the entomologist position that has been vacant at the University since May 2016 will be filled in 2019, and he said he hopes this is just the beginning with other specialists at the university being replaced when they retire instead of remaining unfilled.
"Funding is always the issue, and it still is," Graham said.
One of the big factors in getting things rolling is $10 million directed for Extension by the state but never allocated seems likely to be available now, Graham said he gathered from conversations with Kidwell. He said she has support from the chancellor and all the levels of the university in her efforts.
Now, supporters of Extension will raise awareness of its importance. Graham said that urban legislators may not have been exposed to the many services Extension provides.
"Urban legislators may not have rubbed shoulders with such services and may not realize what a critical component Extension is to the state," Graham said.
Endowments and support from many associations, agri-businesses, farmer groups and others will be needed to support action to revive Extension, Graham said. Government funding isn't enough to restore the programs — it will require a united effort, he said.
Extension was allowed to slip through the cracks in the past, but efforts are being made to restore programs, including ag business advice, 4-H, FFA and other crop science services, he said.