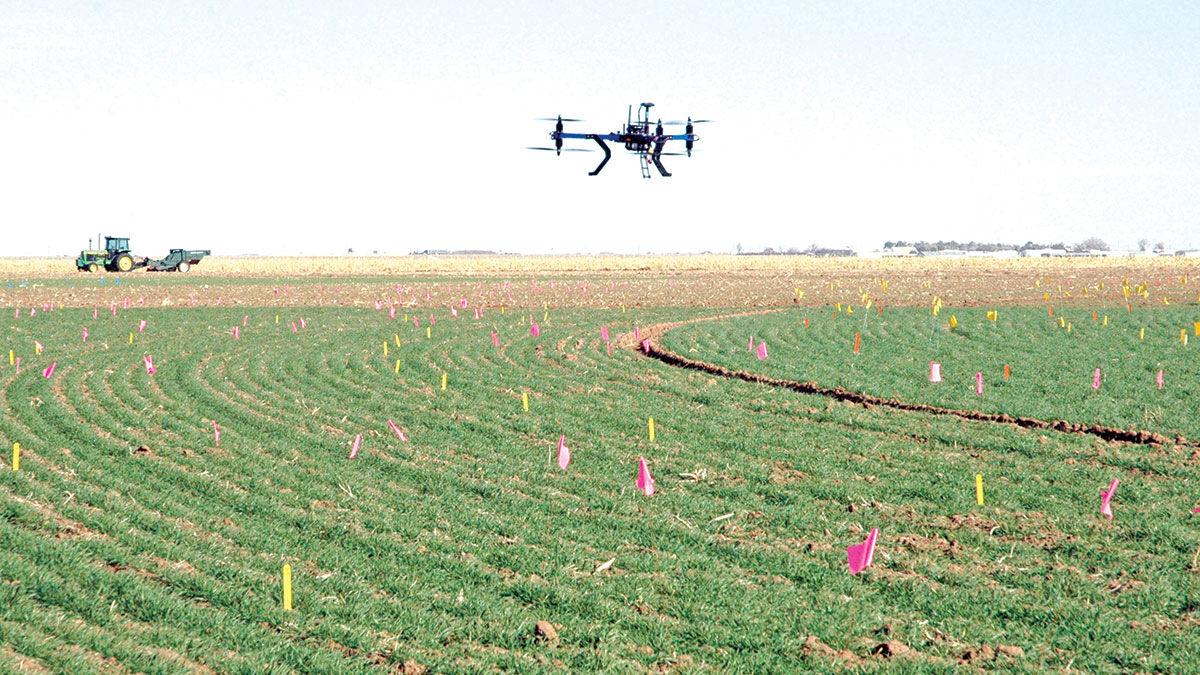 Conservation and sustainability has always been front of mind for farmers. And technology is playing an increasing role in helping them care for the environment.
Among other things, technology allows them to reduce inputs while maximizing production.
"Precision application is going to continue to blossom," said Austin Omer, associate director of natural resource policy with Illinois Farm Bureau. "I think we're going to have daily reports on how your crops are doing."
Strides have been made in a range of conservation practices such as filter media and edge-of-field practices designed to reduce nutrient runoff. A key to conservation on the farm is targeted applications of chemicals.
"There are a lot of precision applications out there placing nutrients in furrow next to the seed to allow us to put more nutrients on without harming that seed," Omer said. "The more we can put on in that spring time period during planting, the less nutrients we're going to lose."
Improvements in monitoring all facets of cropping systems are helping farmers conserve nutrients and leave a smaller carbon footprint. One innovation is OpTIS — the Operational Tillage Information system — a technology that uses satellite imagery to monitor conservation practices on the farm.
"They run through computer programs to tell us what imagery is showing, what crops are being grown, the amount of residues and some other things they are working on," said Hans Kok, senior project manager at the Indiana-based Conservation Technology Information Center.
"Our knowledge has vastly improved, and the technology allowing us to do these things has helped farmers know how to apply fertilizers and how to apply pesticides."
As with other measures improving efficiency, tech is being put into farmers' hands, literally.
"Another thing I'm fascinated with since my background is with science and research is that we're seeing so many tools that are helping farmers to measure soil health," Omer said. "Like iPhone apps, you can take pictures and get the amount of soil covered with cover crop or residue. There are all kinds of opportunities to use our cell phones to provide soil health measurement tools."
There is also work being done in water management.
"There's a huge opportunity to use some engineering to install our drainage systems where we can use those as irrigation as well," Omer said. "The healthier your plant the more efficient with nutrients."
Ironically, modern technology is bringing back old, time-tested practices.
"High tech is low tech now. We have a lot of farmers using this technology but also relying much more on nature, farming in ways that a couple decades were impossible," Kok said. "I work with farmers who are virtually not applying fertilizers. They're using very little nitrogen, no phosphorus or potassium. They do that by abandoning any form of tillage, heavy use of cover crops and introducing wheat back into those systems.
"These are not your little backyard farmers who go to the farmers market in Saturday. These are 7,000- and 15,000-acre farms. By having the knowledge and technology to monitor this, they can go in totally different directions. Their inputs go way down, so their profits go way up."
Kok points to cover crops as another example of the "high-tech low-tech" phenomenon. Some farmers with large tracts — including Illinois' Howard Buffett — are finding success using rollers to kill cover crops in the spring. While the practice is not new, technology helps monitor the success of it.
Advancement is also fostering cooperation.
"One of the things that has really amazed me is we're seeing conservation organizations start to hire ag people and ag people hiring conservation folks," Omer said. "This cross-pollination in expertise will improve the way we manage our farms, and we're already doing a great job of managing our farms."