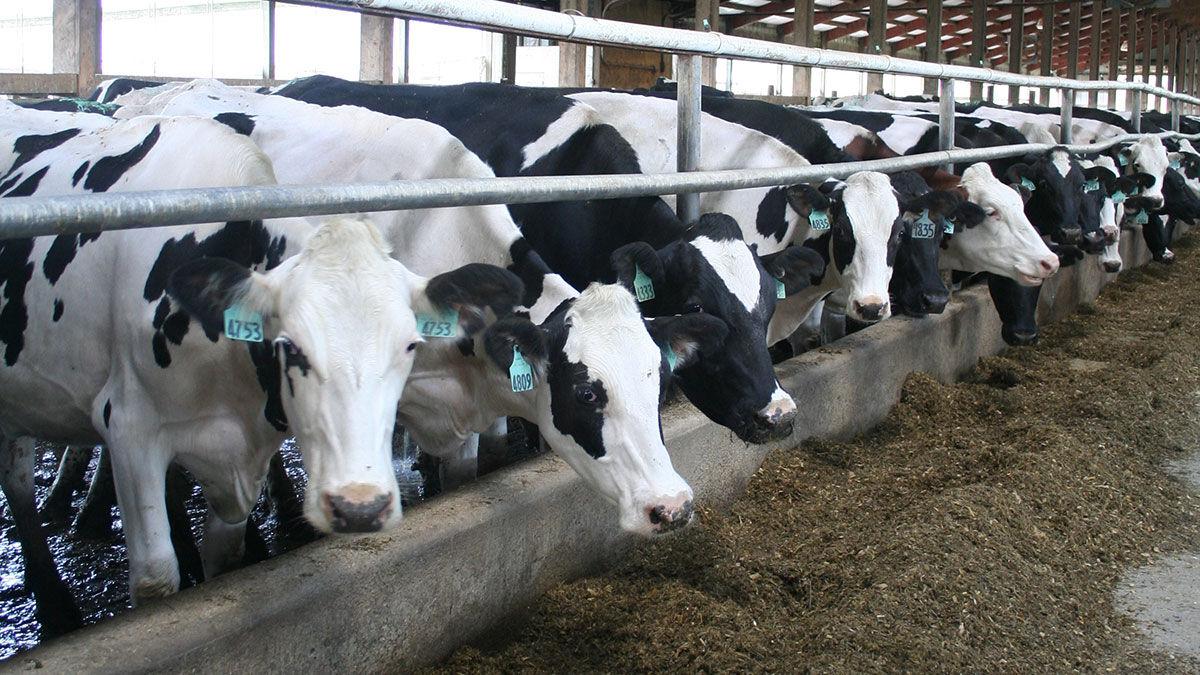 A successful dairy business naturally focuses on the health of dairy cows. However, it also relies on the well-being of the people who take care of them.
Employers talked about some challenges in training and retaining good employees at the Dairy Calf and Heifer Association annual meeting in Appleton, Wisconsin, and online April 7.
"We depend on them for our productivity," said Jorge Delgado.
Delgado, a dairy advisor for Alltech specializing in on-farm labor, said the workforce has changed over the years. That means employers must adapt to improve dairy jobs and help retain employees at a time when good labor is hard to replace.
Producers can motivate employees by acknowledging their relevance and providing recognition, he said.
Emily DeBenetti, farm staff manager at Oxford Cattle Co. in Ontario, Canada, told participants about a sign that hangs at the farm and reminds workers of their responsibilities to the animals and to their teammates. It says, "If not me, then who? If not now, then when?"
At Oxford County Calf, recognition for innovative ideas is given in the form of a gift valued at about $40. It could be a coat, a thermos or the like for someone suggesting a useful idea that makes the job easier, faster or more efficient. It is a coveted award, said DeBenetti, who manages 30 people and 4,000 calves. Her job, involving human resources, health and safety and calf health, is based in Burgessville, a small Ontario community just 12 miles from the city of Woodstock, known as the Dairy Capital of Canada.
Teamwork is another way Oxford Cattle motivates people. Most jobs are shared with two to four people. Whether the team is castrating, dehorning or vaccinating calves, at least one member is an experienced "expert" leading the non-experts. Being deemed an "expert" is a form of recognition earning a level of autonomy, DeBenetti said.
The farm is open to suggestions from employees. One person suggested that the vaccination crew needed one more person and stated why. The suggested procedure was tried, and it worked better.
"It's a win-win," she said.
For new employees at the Canadian operation, a buddy system is used to help them learn the ropes during a two-week orientation period. The new employee can ask "Where do I find, this? Where do I clock in? Who do I ask about this issue?" They learn about the company structure. It's been a good way to integrate new employees into the job and get them the information they need, DeBenetti said.
The dairy operation also integrates workers into the community when celebrating events throughout the year. Such gatherings allow people to bring in family members or someone they met in the community to expand the farm's bubble.
At Paramount Calves in Darlington, Wisconsin, which has 25 source farms, the relevance of employees is recognized when owners learn about their work. Sarah Dougherty, who manages about 40 people for Paramount, gives an example of acknowledging the effort of employees.
In the fall of 2019, the company invited all the owners to a meeting with the people who care for the calves. The workers explained how what they do impacts calf health and personally talked about their roles in the operation. It helped owners appreciate the work of the employees, and gave employees a chance to tell their stories.
Paramount has both peer recognition for someone going above and beyond in their work and a hero award for someone finding and reporting a risk or something that needs attention, Dougherty said.
Paramount also offers "micro loans" of $1,000 to employees who may have a sudden need. Such opportunities may make the difference in keeping an employee if they have a crisis, Dougherty said.
Both operations also have self-measurement opportunities for employees where they can express how they think they are doing and get feedback for further improvement.
Employees at Larson Acres, a six-generation Wisconsin dairy farm that includes 2,800 cows and 5,000 acres, recognizes employee achievements in a quarterly newsletter. It also lets the 70 employees know what is happening in other departments.
It is written in both English and Spanish, said Sandy Larson, one of the 11 family members at the farm in Magnolia Township.