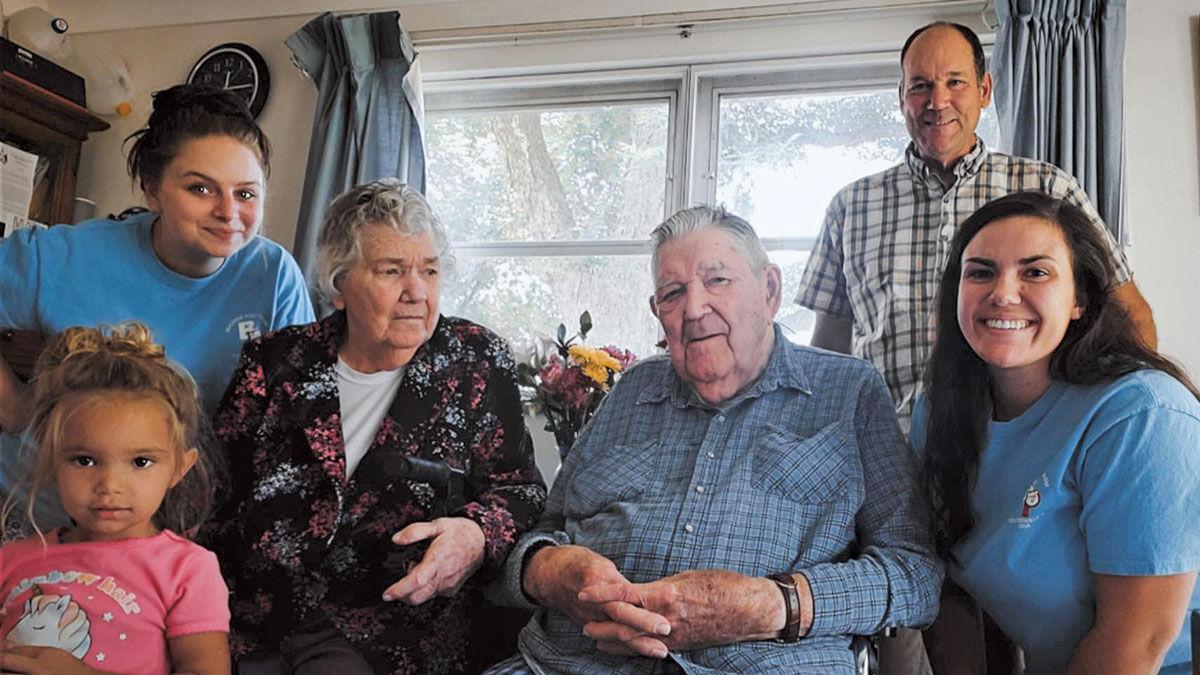 At the Illinois Pork Producers Association annual meeting, held virtually Feb. 9, executive director Jennifer Tirey talked about what really happened after the COVID-19 pandemic changed everything and outlined plans for this year, taking into account the impact the pandemic has had on the pork industry and society.
Strong communication with producers will continue along with outreach to new legislators, she said. Outreach to politicians will extend to county board members.
Foreign animal disease prevention will remain a priority, Tirey said.
Collaboration with grocery stores and restaurants will continue, as will assistance to food banks, work with research partnerships and producer education, she said.
Although many of these issues were running in the background in 2020, the pandemic took the forefront as soon as stay-at-home orders came in March.
By April, IPPA donated 20,000 pounds of ground pork to nine regional food banks, recognizing the need, she said. A media campaign to "uplift restaurants" also kicked off in early spring.
It really "hit home" when major pork processing plants lost their harvesting capacity.
"Our world changed as an industry," she said. About 310,000 hogs in Illinois were on hold for processing and more than 2.8 million nationally as processing slowed and hogs got heavier.
IPPA worked on waivers to help producers, including overweight hauling allowances.
"Depopulations became a reality in parts of the country," Tirey said.
Mike Borgic, IPPA's director of membership and outreach, personally delivered temperature scanners to the processing plant in Rantoul to help them remain open, Tirey said.
Daily updates were provided to producers as information changed so quickly, and a 24-hour help line was introduced with the Farm Family Resource Initiative, she said.
Work was done on providing depopulation trailers and other resources, which were thankfully not needed, Tirey said.
And IPPA created a farmer gratitude campaign to help consumers say thank you to producers, offered employee betterment grants, and provided assistance in filling out pandemic relief forms.
This year the Illinois Pork Expo included 48 exhibitors in a virtual catalogue. A video series is being released this month, including updates on animal health, tips on barn maintenance, a marketing outlook and a panel discussion about the environment for agriculture in the Biden administration.
IPPA lobbyist Larry O'Brien said his work was also entirely different last year, with the Illinois legislature in session for just five days in May, mostly to pass a budget and do essential business. It was back five days in January in a lame duck session, again only addressing governmental necessities, he said.
This year will be a new world, with a new speaker of the house in Illinois for the first time in 40 years, he said.
Newly elected 2021 IPPA president Alan Kollmann of Altamont said he wants to hear from producers.
"I enjoy visiting and brainstorming with fellow producers. I want to be the voice for the countryside in Springfield and spread awareness of the quality protein that we have to offer," Kollmann said.
The farmer from Effingham County, who has a 1,000 head feeder-to-finish contract barn, 40 show pig sows and a small grain farm, also praised pig farmers for being so resilient.
The Brazinski family of Coulterville was named the 2021 IPPA Family of the Year at the meeting. Brazinski Pork Farm produces 34,000 market hogs per year and grows corn, soybeans and wheat.
The family is led by Jim Brazinski, the president of pig production companies Grand View Farm and Grand Tower Farm; a service agency, Corn Silk LLC; and owner of Brazinski Pork.
His family's roots in agriculture date back to 1850 on his mother's side. His paternal grandfather, who fled from political tensions in Lithuania in 1904, set up his farm at its current location in the 1920s.
"Jim is the type of farmer every community needs. He mentors students, serves on local boards, and operates a strong, growing farm business," said Bill Hollis, a veterinarian with Carthage Veterinary Service.